LEAP Conveyancer's cloud-based software lets you manage your conveyancing matters from start to finish from anywhere, at any time. Take advantage of integrated matter management, document automation and matter-based accounting in a single, easy-to-use solution accessible on both desktop and mobile.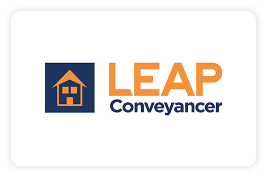 A Comprehensive End-to-end Conveyancing Solution
With InfoTrack and LEAP, you can conduct an e-Conveyance from start to finish. Accessing InfoTrack directly from LEAP means your matter information can be used to pre-populate searches, certificates and electronic contracts. Enjoy peace of mind knowing that your LEAP matter acts as your one source of truth for searches and services ordered through InfoTrack.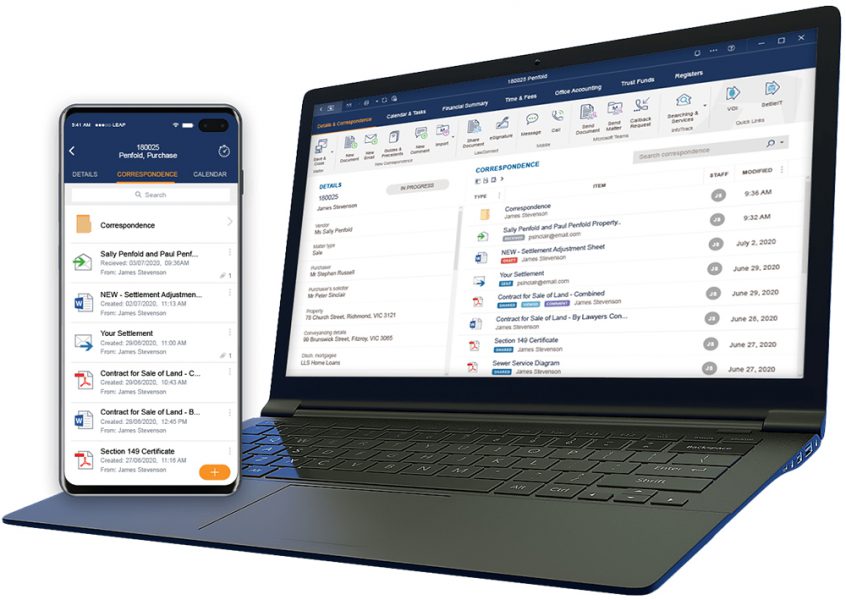 Searches conducted via InfoTrack are automatically returned and saved to the corresponding matter in LEAP and recorded as a cost recovery.
Quickly create an eCos (Electronic Contract of Sale) with LEAP matter information used to pre-fill fields (NSW & VIC).
PEXA and Sympli workspaces are pre-filled with LEAP matter information – accessible from the corresponding LEAP matter.
First access to new solutions
LEAP clients are the first to access InfoTrack's new and innovative solutions designed to increase productivity and efficiency.
InfoTrack's verification of identity solution, WebVOI, is embedded in LEAP exclusively for LEAP Conveyancer clients – meaning there is no need to work outside of LEAP.
LEAP is the only practice management software to be named in the Australian Financial Review's List of Most Innovative Companies.
$20m+ dedicated to research and development each year so that their clients have the best possible experience.
A dedicated development team with over 130 developers.
An Australian-based LiveChat team consisting of accounting professionals, experienced practice managers and IT experts.
On demand access to a range of step-by-step guides, new feature announcements, and extra resources.
Regular live Q&A sessions and webinars to help you make the most of LEAP Conveyancer and improve the efficiency and productivity of your conveyancing practice.
Save time with seamless integration
Book a LEAP Conveyancer integration demo below.