How InfoTrack Uses Artificial Intelligence
How InfoTrack Uses
Artificial Intelligence
Artificial intelligence is revolutionising the way we interact with technology. It's being used in a wide range of industries, from healthcare to finance to transportation.

With AI now mainstream, more and more businesses are rushing to incorporate it.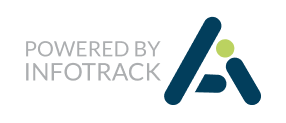 Wherever you see this mark
InfoTrack has used Artificial Intelligence to build a more efficient product.
Business adoption of AI has
more than doubled since
2017
20% of respondents reported adopting AI in at least one business area compared with 50% today.
InfoTrack uses artificial intelligence in a few innovative ways to improve our technology and meet your growing needs.
We recognise the potential to make a tremendous difference in the way your business goes about your work. While many applications of AI involve boosting efficiency through automating processes, AI is used by us more frequently than you might realise.
There are many other ways InfoTrack has used or is experimenting with AI and machine learning to help you focus on driving growth and improve business performance:

Servicing our clients better.

Improving the speed
and consistency of service.

Using industry insights to automate workflows and inform our support our client's decision-making.

Uncovering opportunities for new products and services.
Products built with InfoTrack Artificial Intelligence

Contract analysis and auto-tagging

Certificate analysis for attaching uses extraction

Reading 2nd schedule off title search and determining what a conveyancer needs to order for the contract

Textract use within SettleIT Discharge mortgage authority

Section 32 and smart questionnaire
Verification of Identity – InfoCheck
Get the support you need from a local team dedicated to your success, every step of the way. From initial setup to beyond, you can feel confident.
Providing product recommendations and automation
AI is utilised to create time-saving automations, such as automatically populating data fields that were previously filled in a connected system. Our recommendations for suitable products are tailored to your specific needs. By comprehending various workflows, like a sale conveyancing matter in your state, InfoTrack offers support through suggested actions, product recommendations, and pertinent alerts relevant to your current task.
Analysing customer satisfaction
Sentiment analysis, also known as emotion AI, is utilised as a means to assess customer reactions. Employing AI and machine learning, companies collect data on the perception of their brand by customers. This can involve AI scanning social media posts, reviews, and ratings that reference the brand. The valuable insights obtained from this analysis enable companies to recognize areas for enhancement.
Identifying Fraud
Companies can employ AI to detect and address instances of fraud, which is particularly relevant in the financial sector. Various tools utilising machine learning algorithms are accessible to identify potentially fraudulent transactions. Once a fraud risk is identified, the system halts the transaction and notifies the relevant individuals or entities.
Improving Customer Service
Chatbots are widely used for direct customer interactions with AI. They help businesses streamline customer service and allocate more time to personalized matters. By leveraging natural language processing, machine learning, and AI, chatbots comprehend customer requests. Moreover, chatbot technology aids in directing customers to the most suitable human representative for their inquiries.
Interesting facts about
AI adoption globally

The global AI market size was worth $62 billion in 2020, and is expected to have an annual growth rate of 40.2% from 2021 to 2028, according to
Grand View Research

Accenture's report on AI
found that 84% of C-suite executives think leveraging AI will help them achieve their growth objectives.