Brought to you by InfoTrack
Property Market Update Q3 2023
This property market update is reflective of InfoTrack data captured from July 1 to September 30, 2023.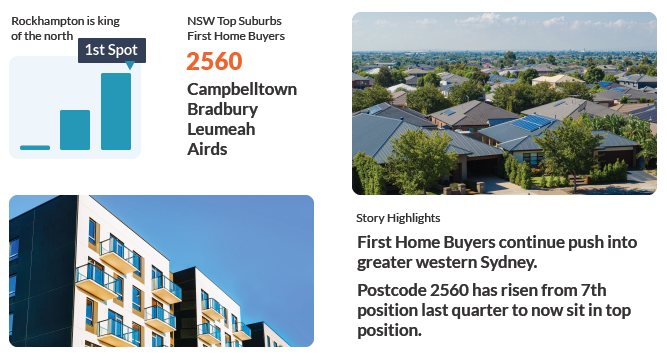 New South Wales Market Update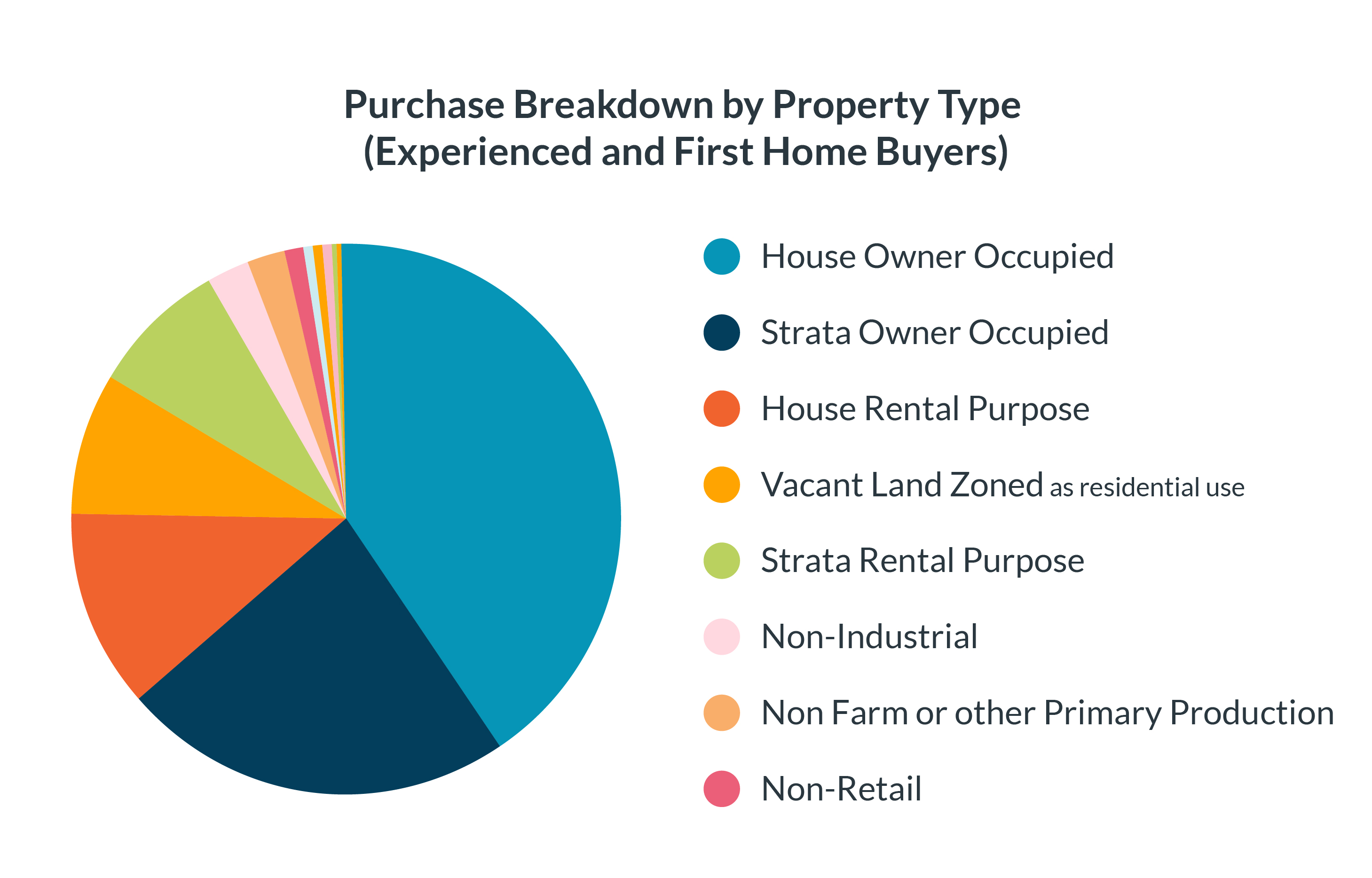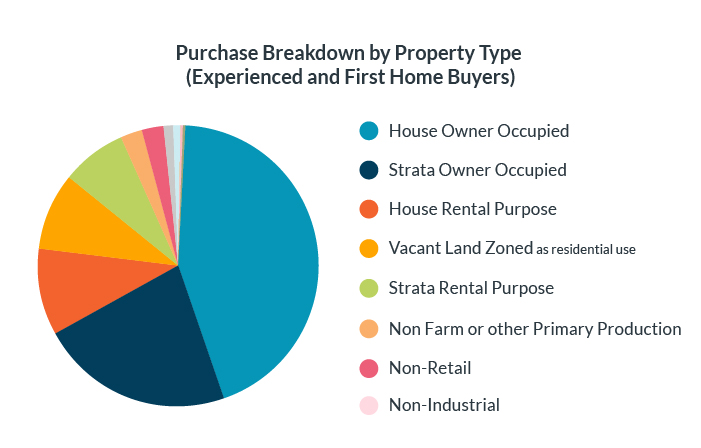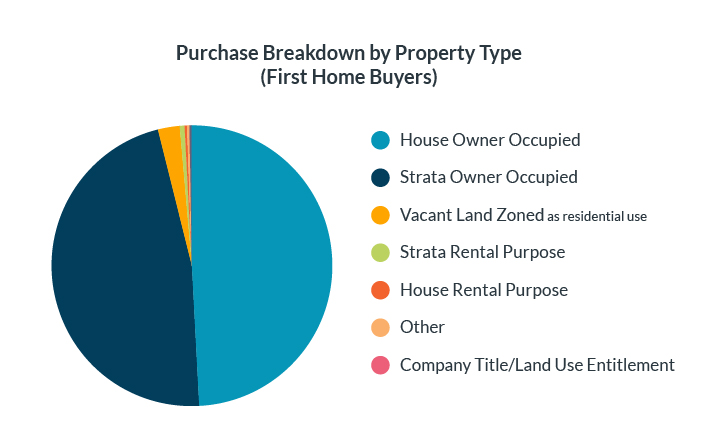 Popular property types maintain market share in NSW
Houses and strata owner occupied dwellings maintained majority market share this quarter.
Houses remained on par with Q2 results (45% share) at 44%.
Strata owner occupied dwellings slightly increased from 20% in Q2 to 21% in Q3.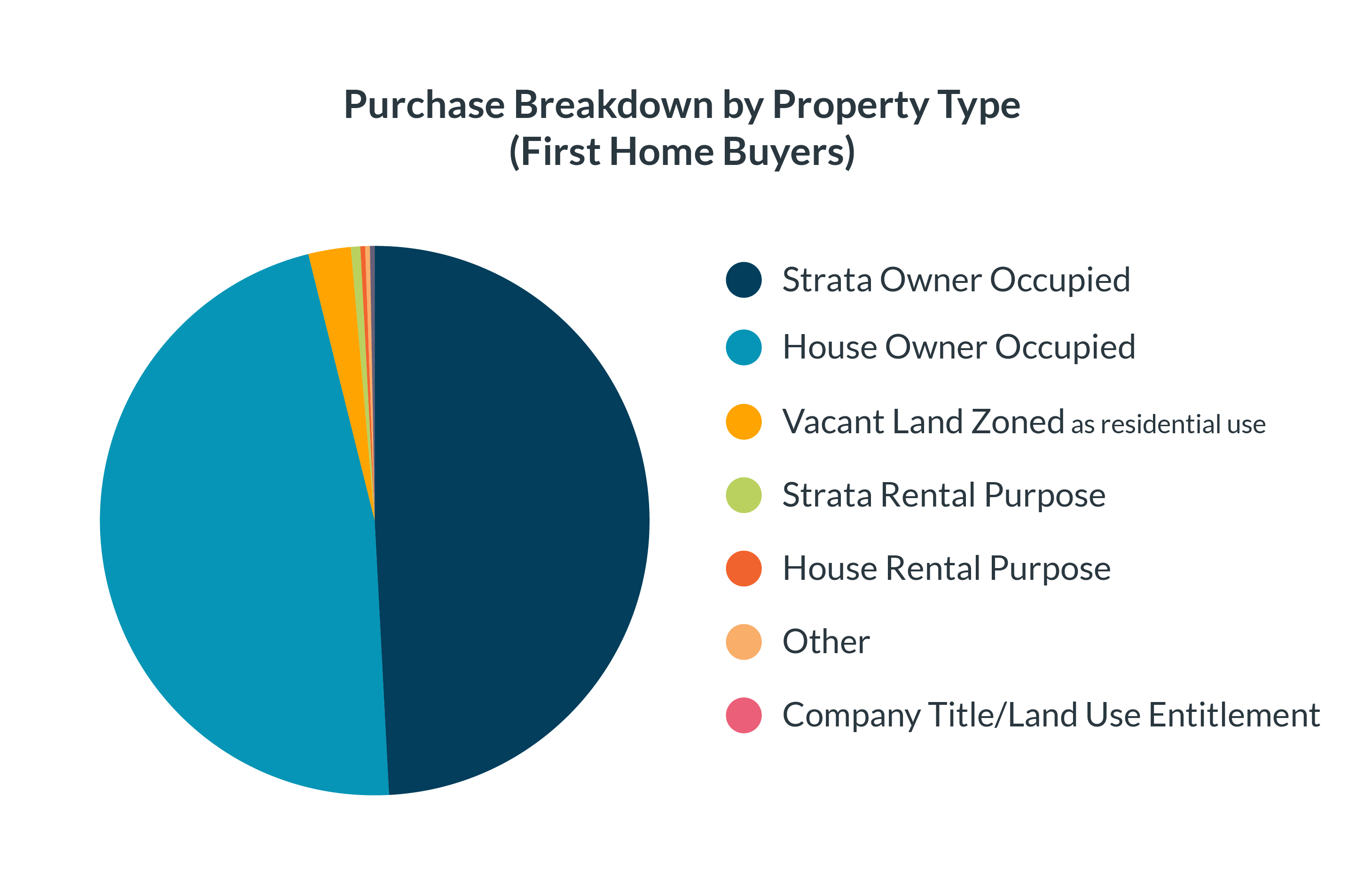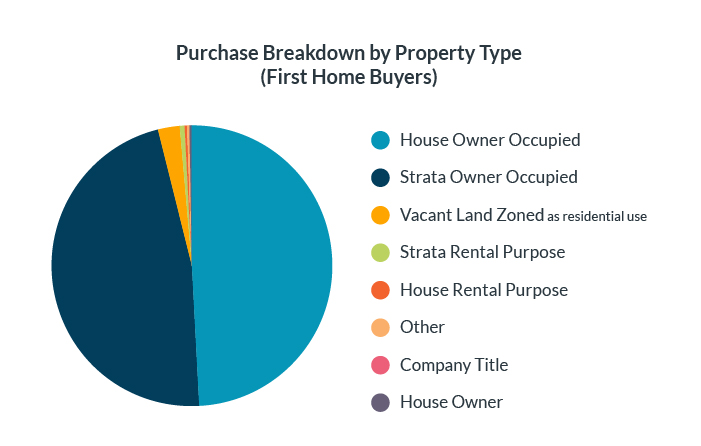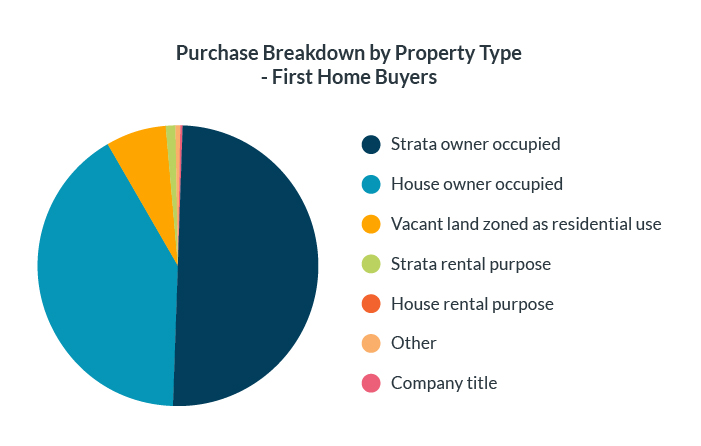 Trend lines continue for popular First Home Buyer property types
Strata owner occupied properties have continued their ascent to the top taking 48% share.
This figure shows a steady incline this year with quarter-on-quarter increases from Q2 (47%).
By comparison, houses continued to decline going from 48% in Q2, and now sitting at 47% in Q3.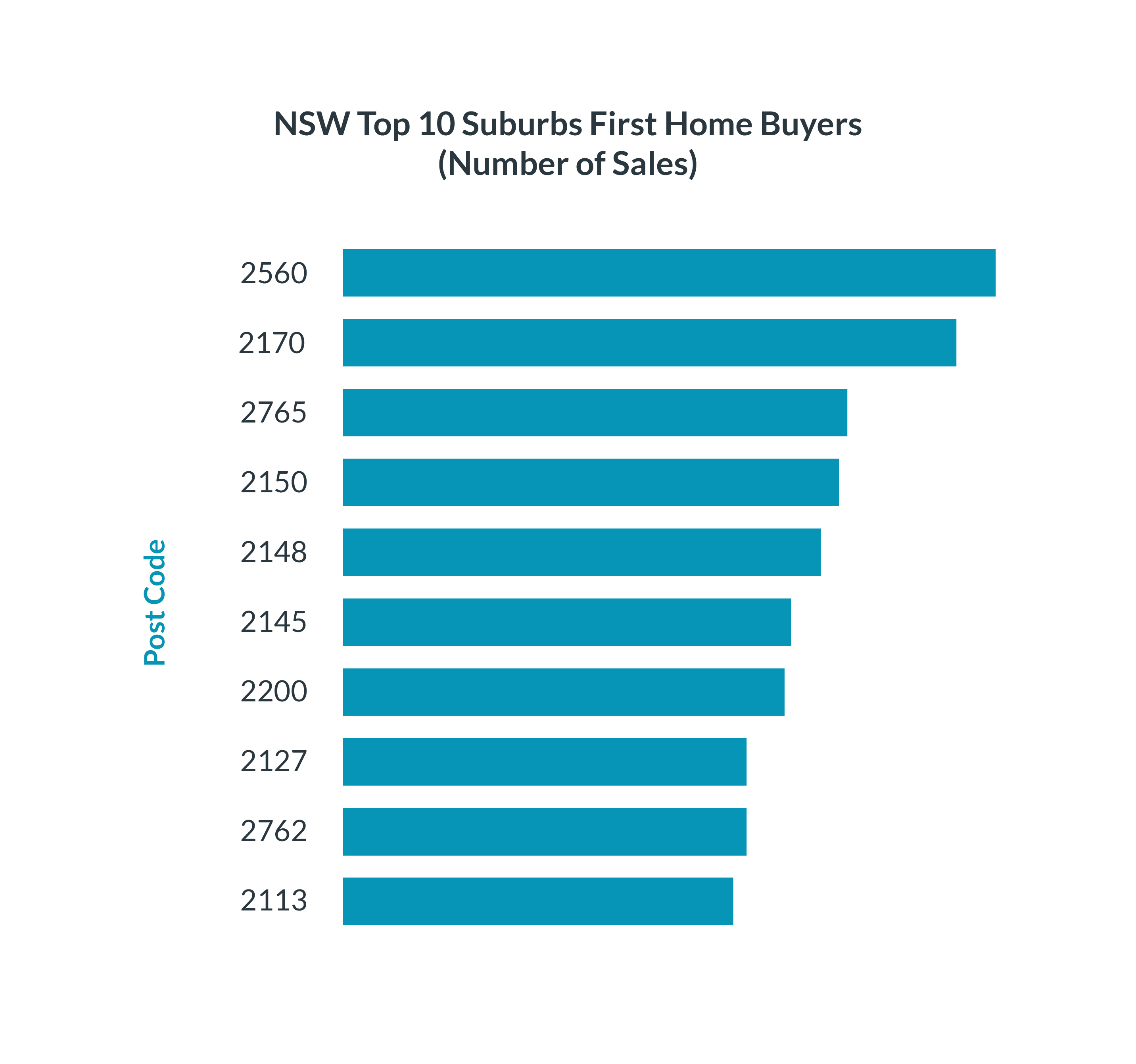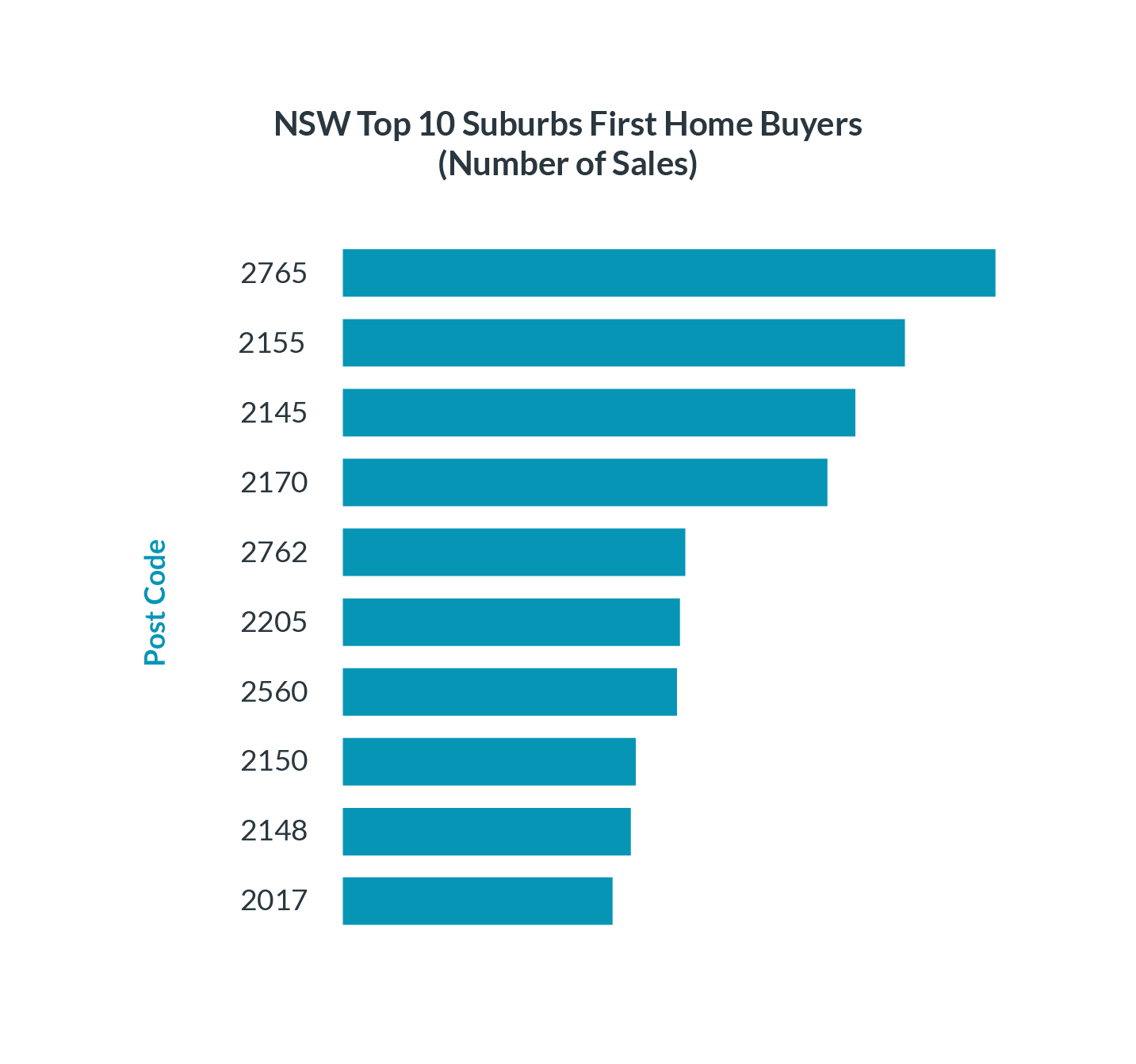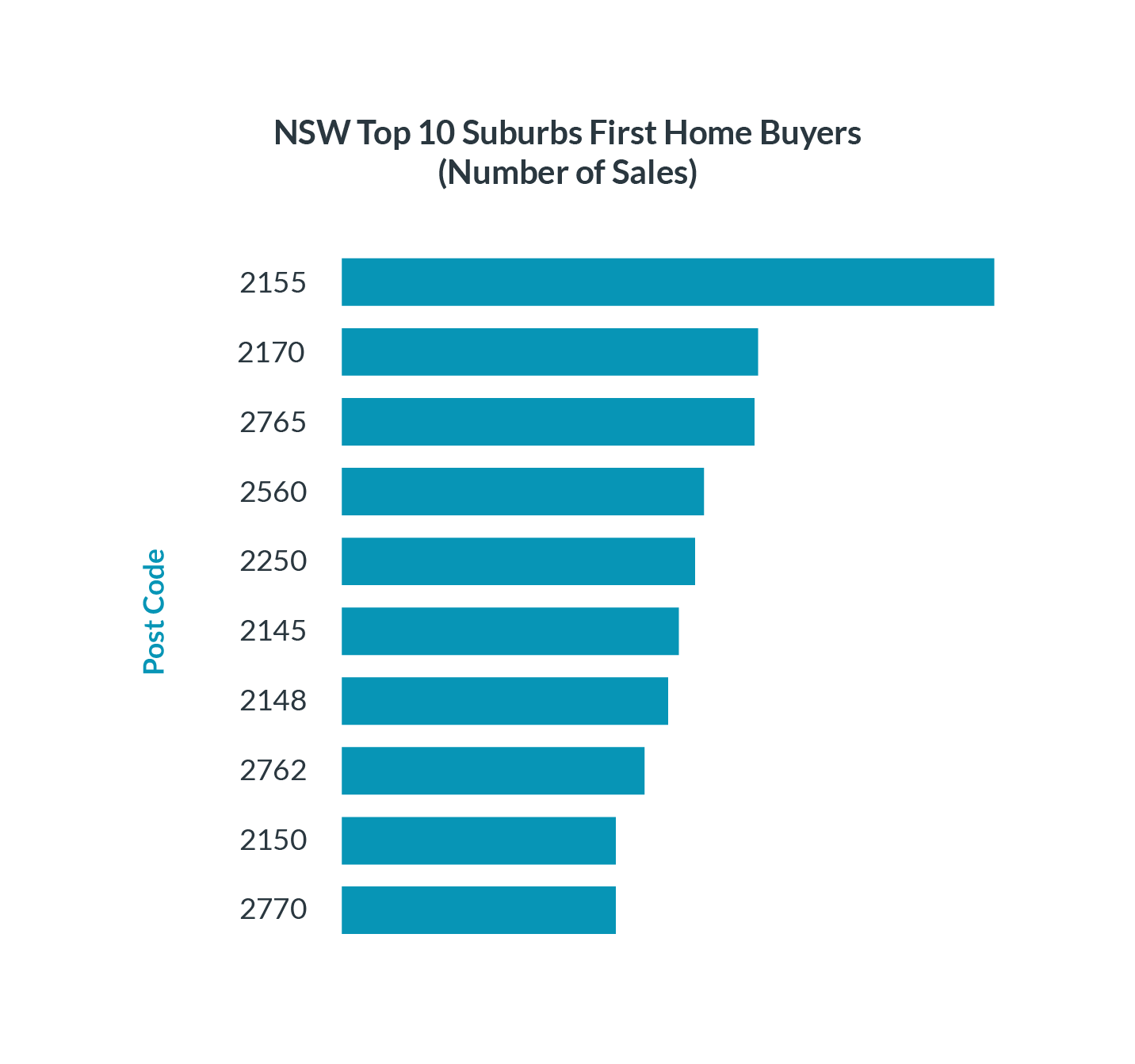 First Home Buyers continue push into greater western Sydney
The north-western postcode of 2765, which took out the 1st spot last quarter, has placed in 3rd position – the same place it held at the start of the year in Q1.
Greater western Sydney postcode 2560, which includes suburbs like Campbelltown and Leumeah, has risen from 7th position last quarter to now sit in top position.
Those purchasing in 2560 predominantly skewed younger, with the highest age bracket being 30–39-year-olds at 37%, followed closely behind by 20–29-year-olds with 32%.
Properties ranging in value from $700-$800k were the most popular taking 28% of the total property sales for the 2560 area.
The top 10 has three new entrants on the list from last quarter: 2200, 2127 and 2113.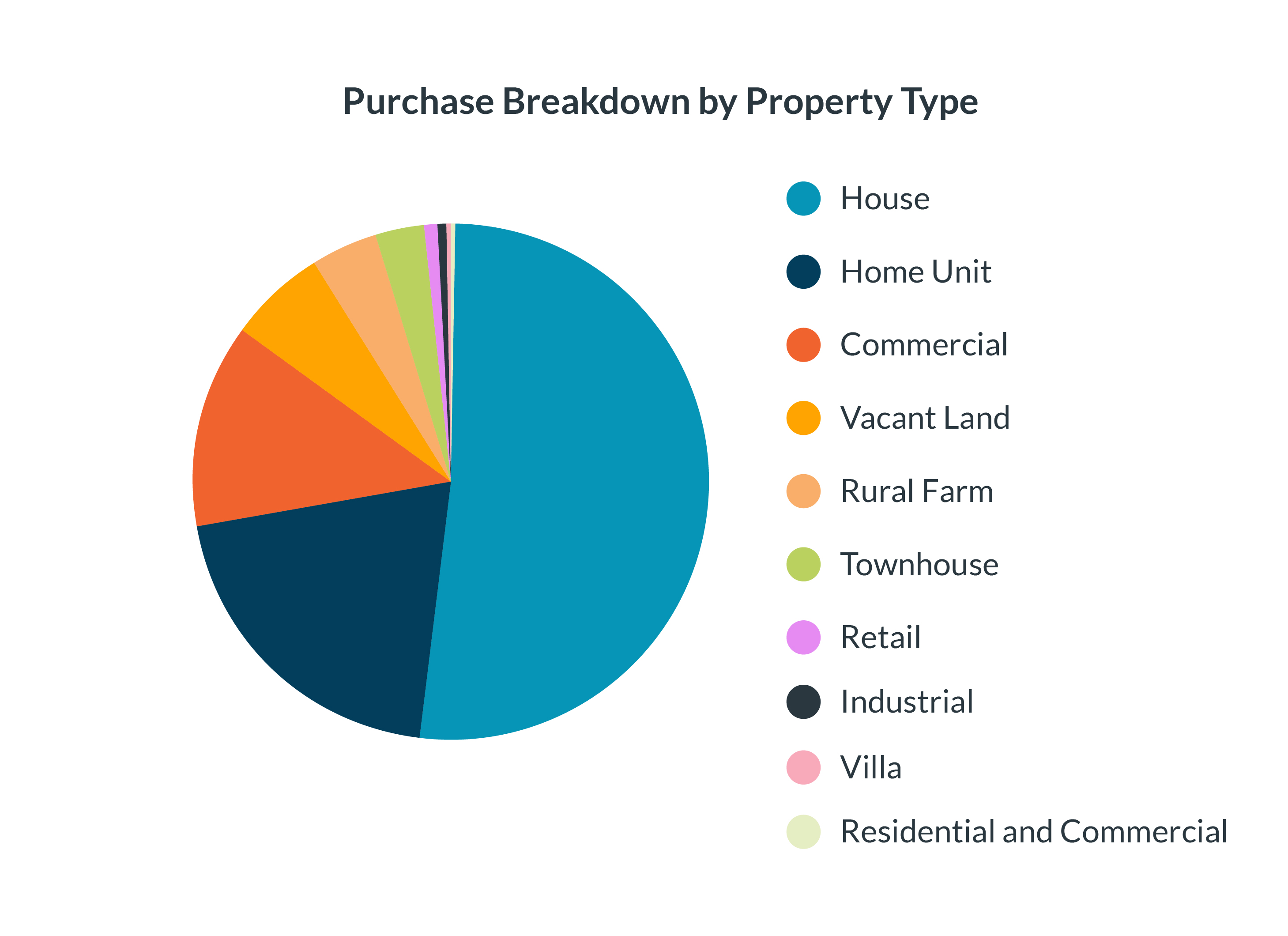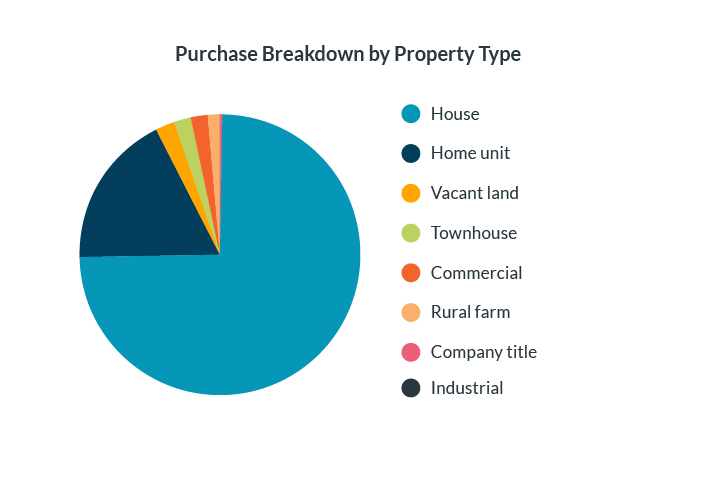 One property type to rule them all in QLD and it's houses
For the third quarter in a row, houses have retained their position as the most popular property type in QLD with 53% share.
Home units have increased their share in Q3, now holding 21%, a quarter-on-quarter increase of 3%.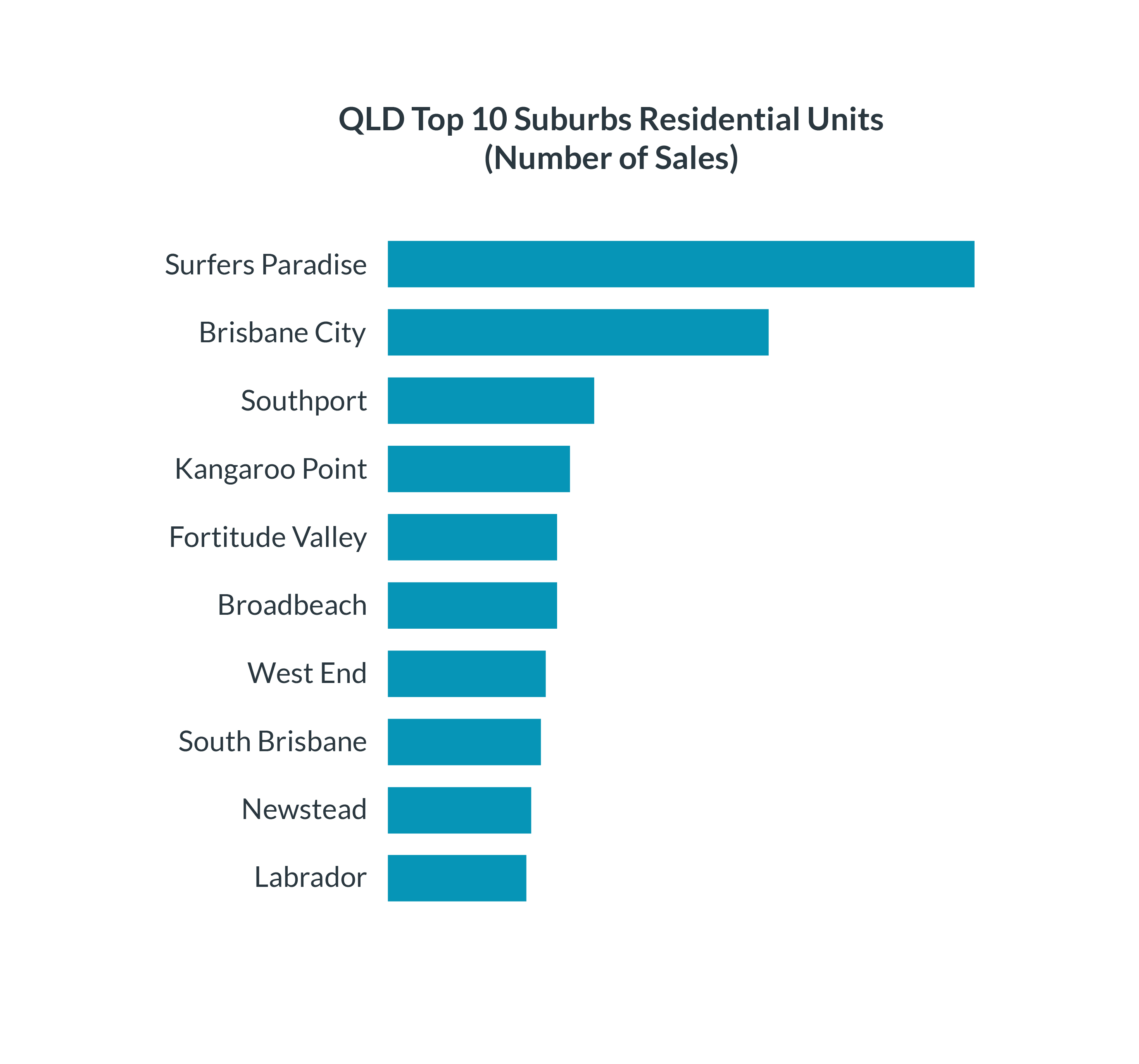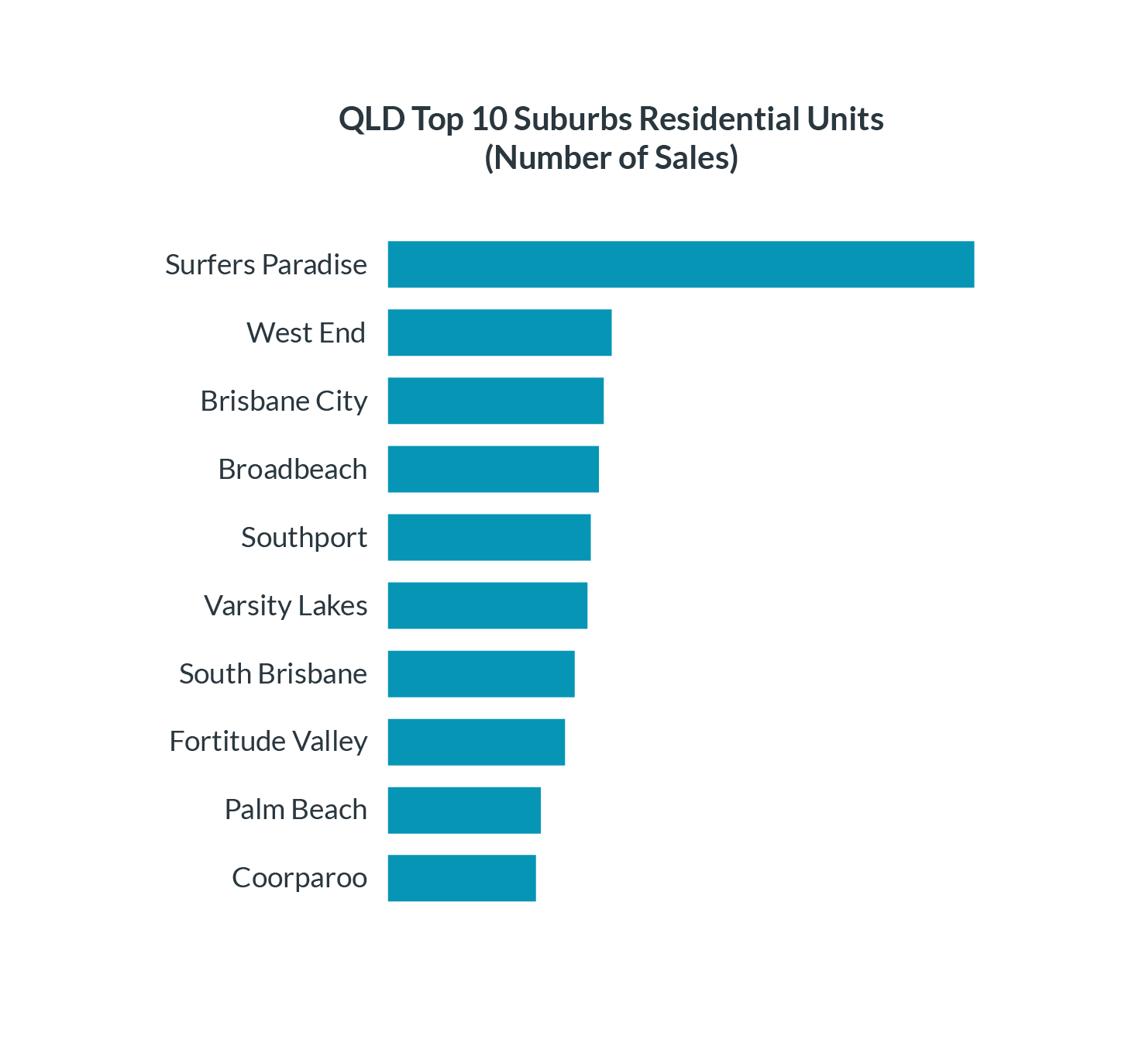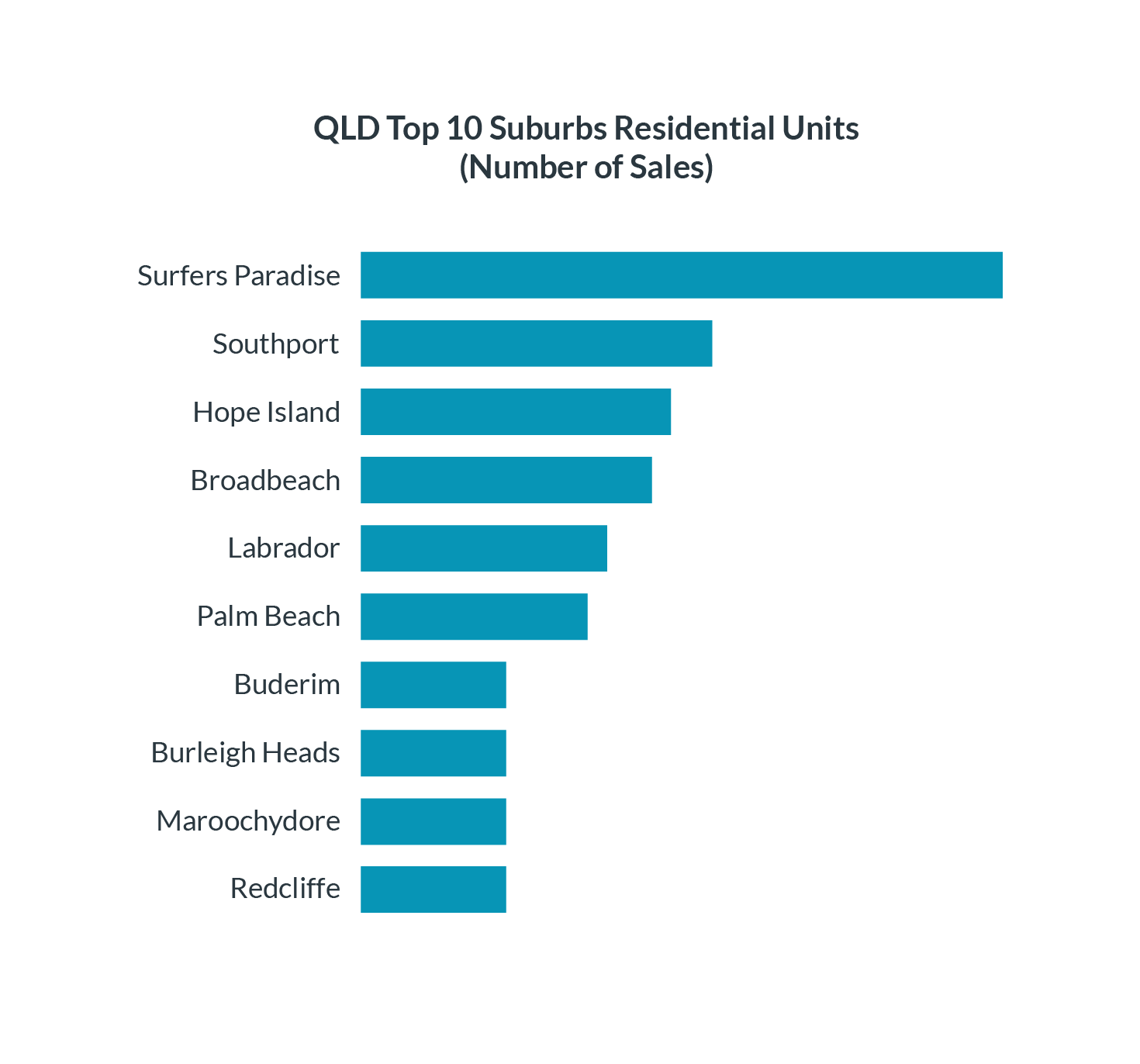 Brisbane proves tough competition for the Gold Coast this quarter
The movement that we saw last quarter with renewed interest in central Brisbane is a continuing trend with Brisbane City, Kangaroo Point, Fortitude Valley, West End, South Brisbane, and Newstead all staking their claim in the top 10.
This revived interest in the state's capital shows a slow move away from the beach-side locations that have proven popular in previous market updates.
Despite this shake-up across the list, Surfers Paradise remains strong in maintaining 1st position.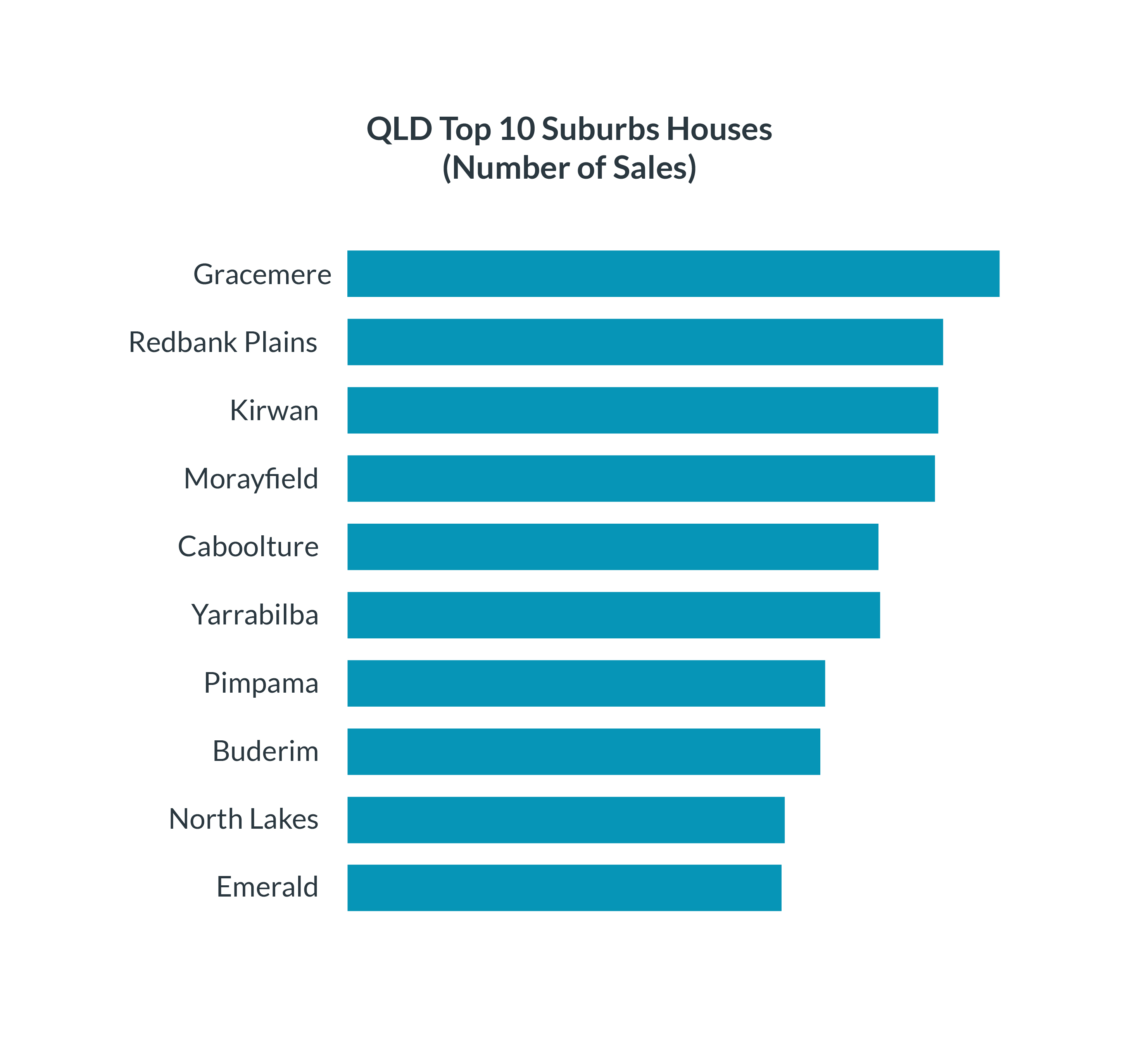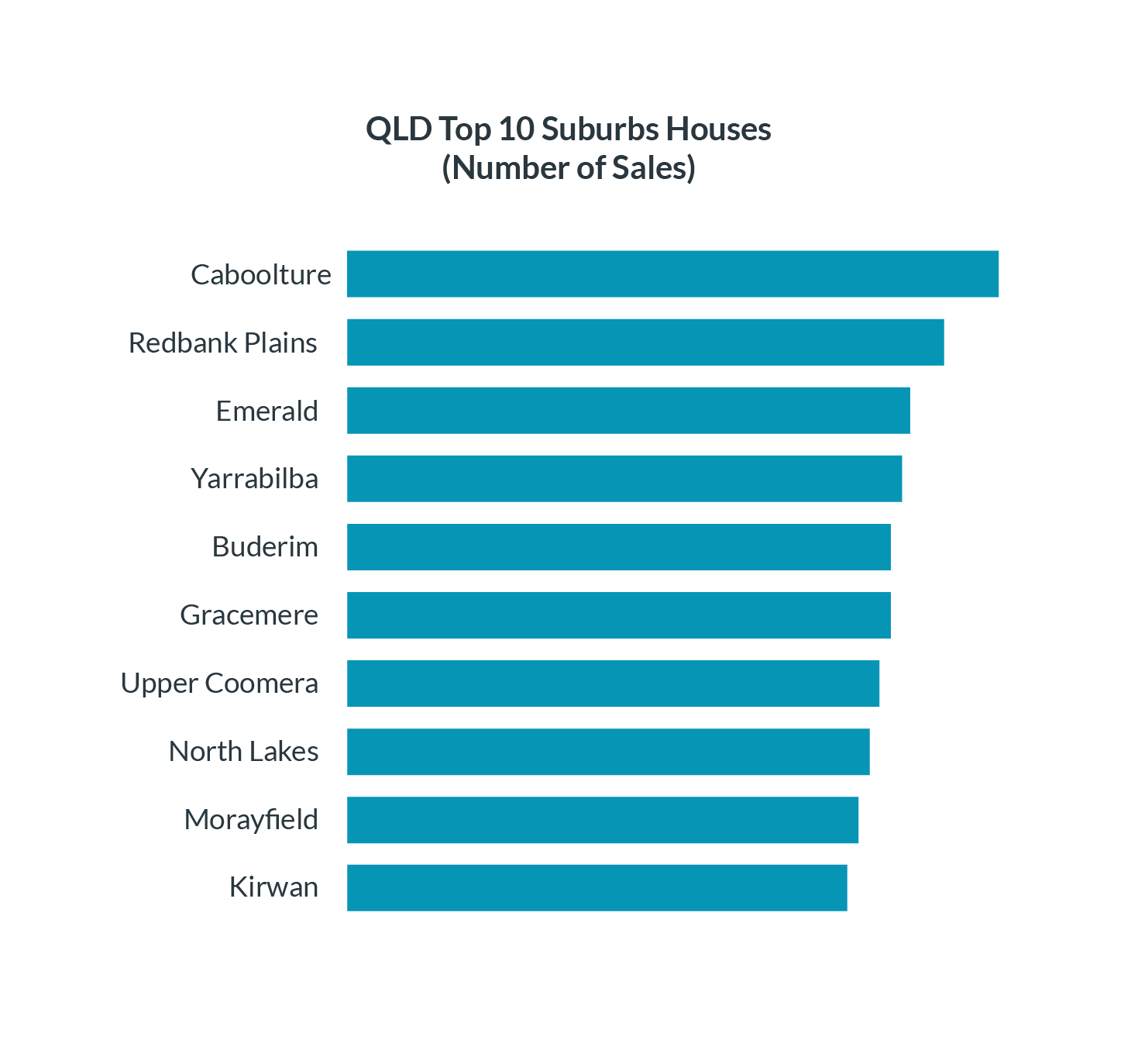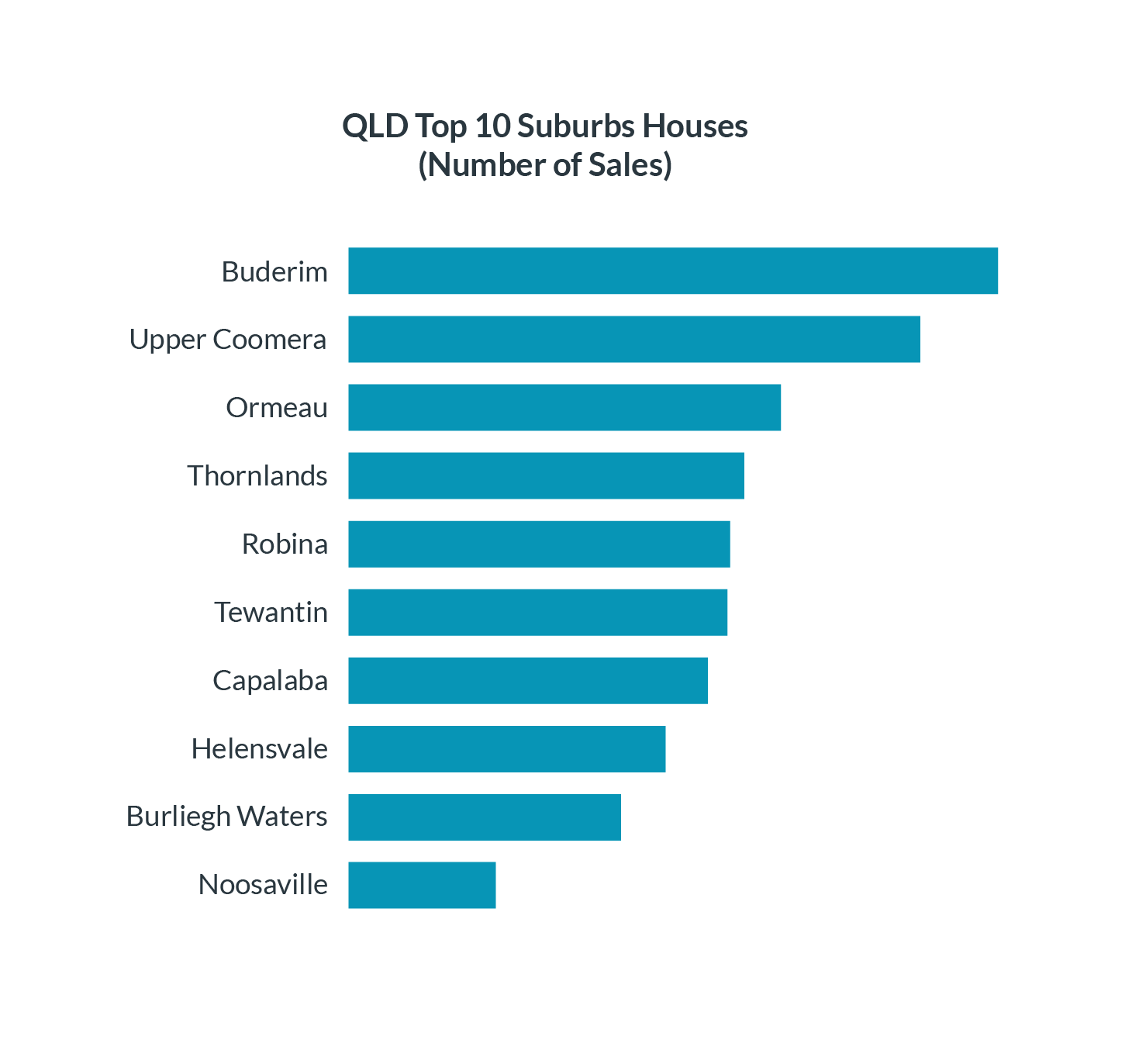 Rockhampton is king of the north
The Rockhampton suburb Gracemere has been triumphant in taking out the top position in Q3.
The suburb was a surprise contender within the top 10 in Q2, emerging in 6th place.
Gracemere's success signals the continued infiltration of North Queensland locations, with Kirwan in Townsville and Emerald both maintaining a top 10 position from quarter to quarter. 
A new entrant to the list is Pimpama, located in the northern end of the Gold Coast. This is the first time this year the suburb has appeared in the top 10.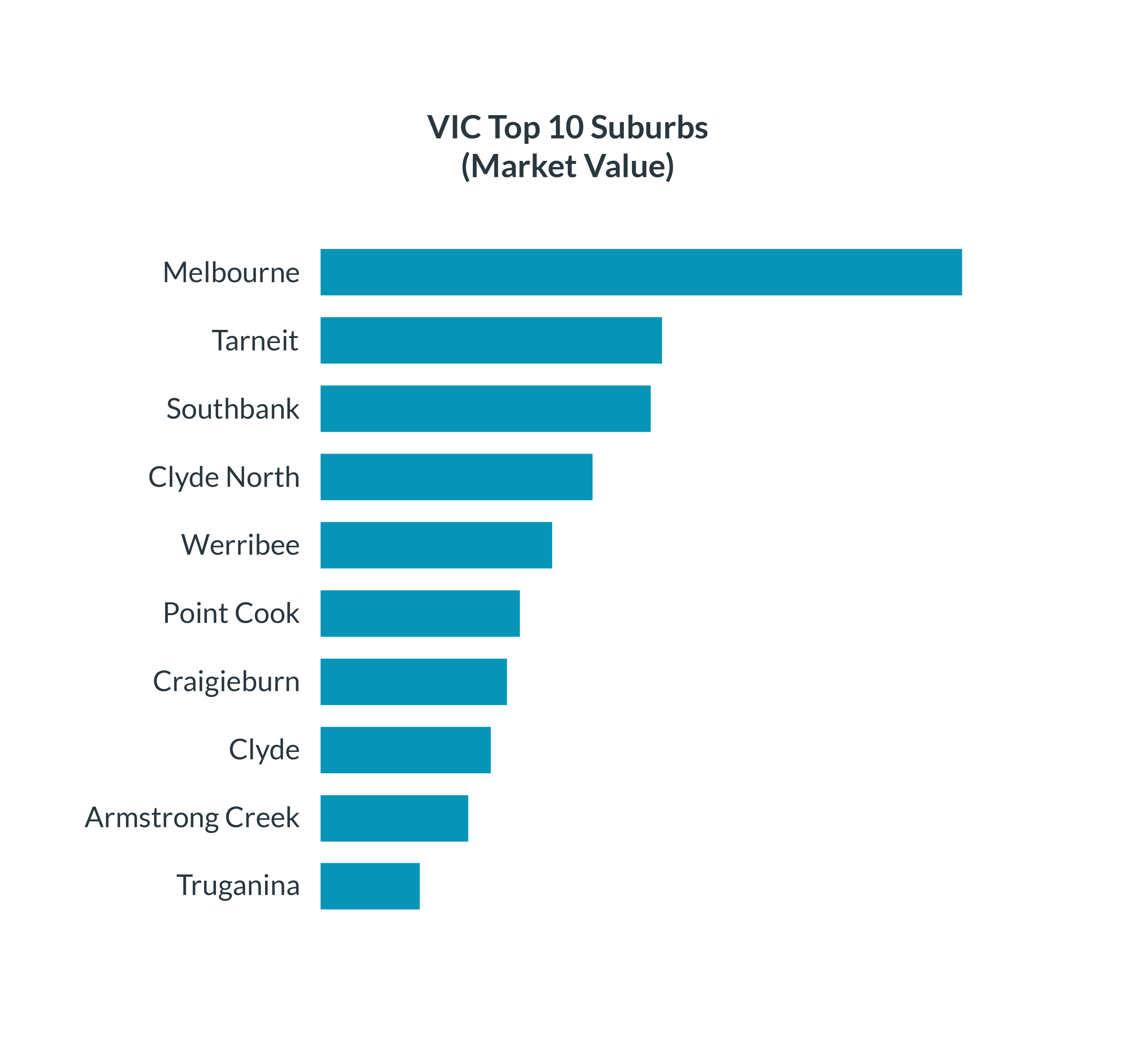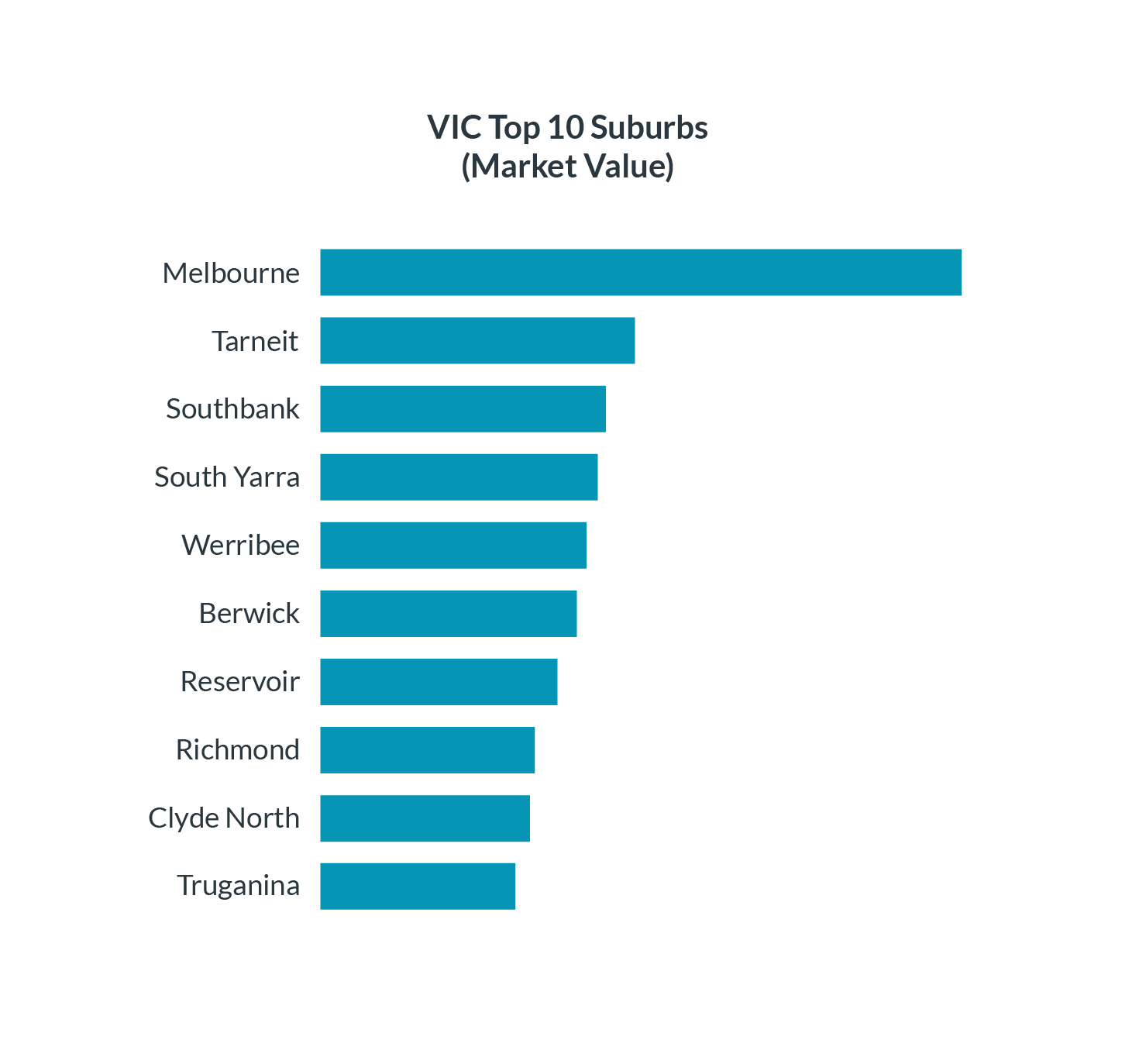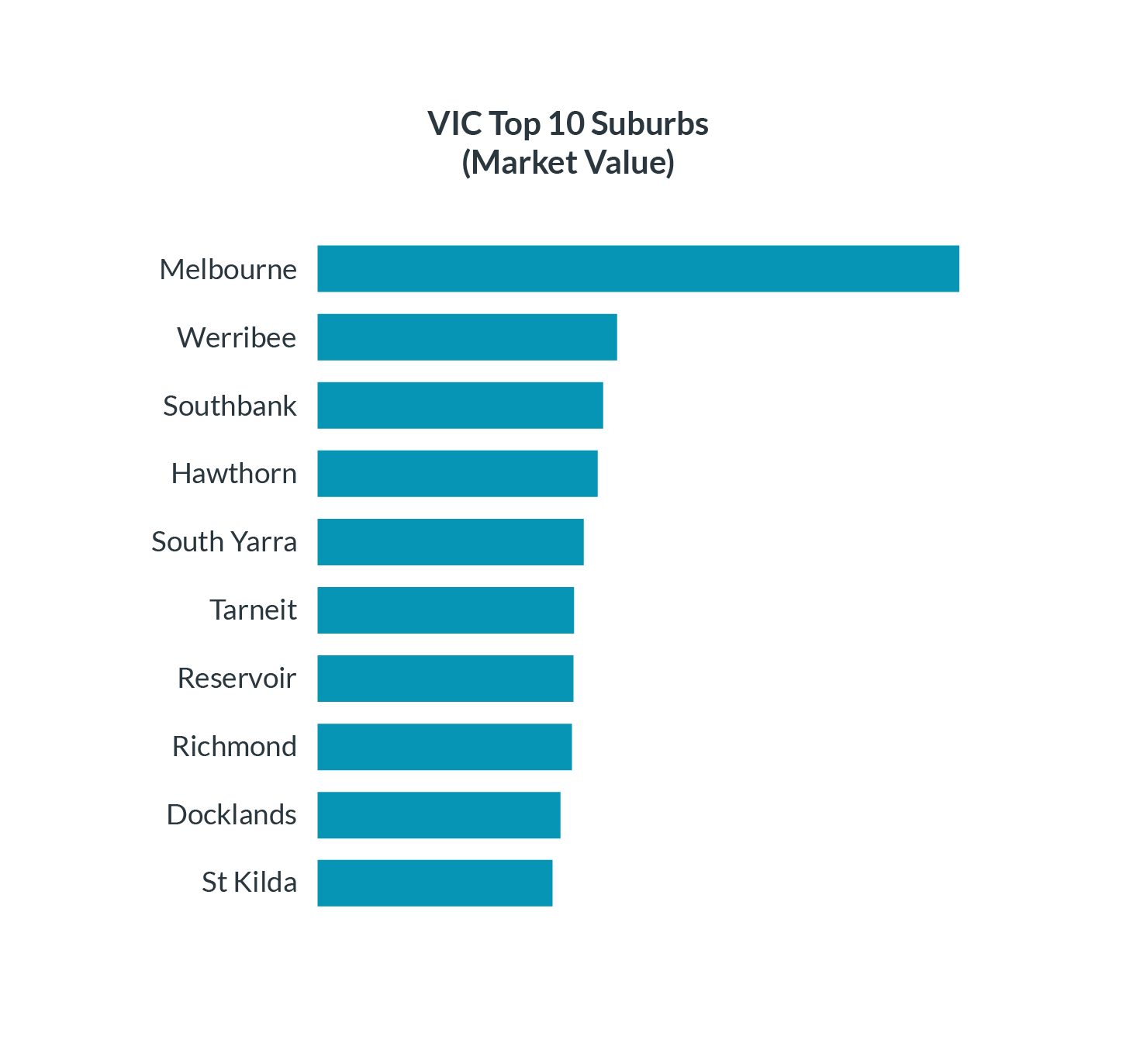 Urban growth outside of central Melbourne
City of Melbourne continues to maintain its top position within the list, having taken out the first position in Q1 and Q2 for 2023.
The top 3 suburbs of Melbourne, Tarneit, and Southbank, have all retained their position quarter-on-quarter.
There were five new entrants to the list: Point Cook, Craigieburn, Clyde North, Armstrong Creek, and Cranbourne East.
These recent additions show the continued spread of buyers, as they expand the hunt for property outside of the central Melbourne district.
Property Market Subscribe
Industry opinions on First Home Buyer activity
"First Home Buyers have a real affinity towards greater western Sydney. From our latest data we can see that postcode 2560, which includes suburbs like Campbelltown and Leumeah, has risen from 7th on the list last quarter to now sit in top position. Our Queensland insights are showing a similar story, with Gracemere in the Rockhampton region moving from 6th place last quarter to now be number one for house sales in the state. These movements show that locations outside of the metro areas are becoming more desirable for those seeking more affordable properties."
Head of Property AU | InfoTrack
"Houses have retained their position as the most popular property type within New South Wales and Queensland last quarter. Where we see this differing is when we look at First Home Buyer data in NSW, where not only do strata owner occupied properties sit in first position, but we can also see a quarter-on-quarter decline in house popularity for this specific segment."