Queensland Property Searches and Certificates
Access a range of Queensland property searches and certificates
InfoTrack is a Titles Queensland approved Information Broker. With InfoTrack, you have access to a range of Queensland property searches and certificates.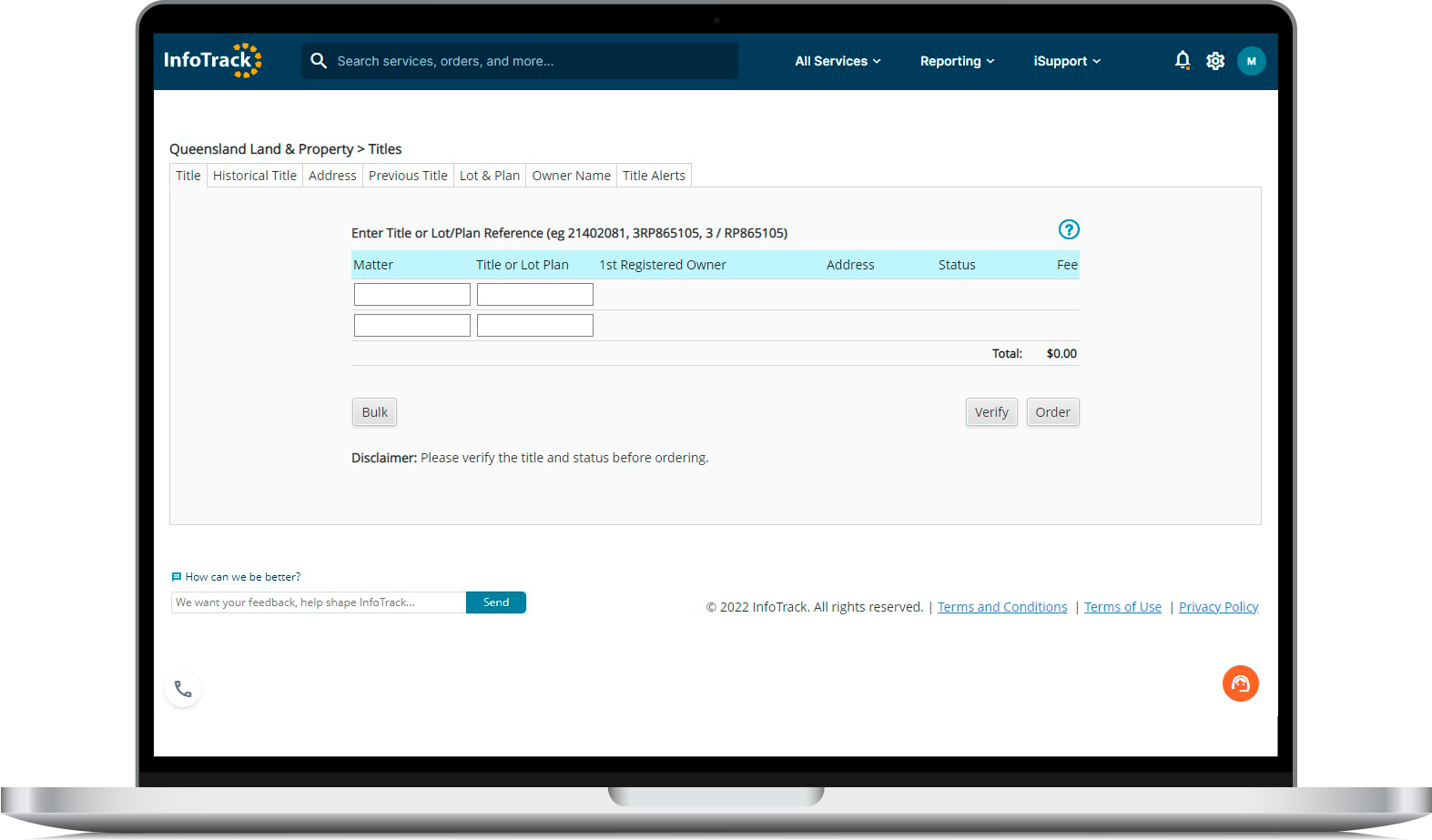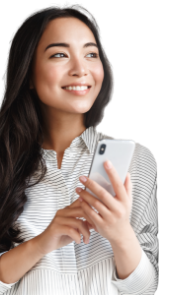 Find these
searches and more
with InfoTrackGO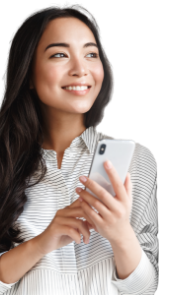 Find these
searches and more
with InfoTrackGO
All QLD Searches and Certificates
QLD Searches
Title Searches, Historical Title Searches, Address Searches, Previous Title Searches, Owner Name Searches
Title Alerts
CTS/CMS Searches
Plans and dealings
Smart Map Searches
re-ATS Dealings
Mining Tenement Registry Search
QLD Council Certificates
Rates
Special Water Meter Reading
Limited Planning & Development Certificates
Standard Planning & Development Certificates
Full Planning & Development Certificates
Building Record Searches
Drainage Plans
Sewer Diagram
Flood Searches
Pre-Purchase Reports
Company Title Reports
Pool Report
Completion Report
ID Survey Report
Engineers Report
Boundary Peg out
Other Authorities & Searches
Energex
Ergon
Essential Energy
Department of Resources Undermining Search
Department of Resources Local Area Mining Permit (Formerly Mines Property Search)
Fire Safety Report
Vegetation Management Compliance
Vegetation Land Suitability Map
DATSIP - Cultural Heritage Search Request
Australian Heritage Database
Nature Conservation Search
S540 Register Search
EPBC Protected Matters Search
DTMR Transport & Main Roads Property Search
Powerlink Property Search
DEHP Contaminated Land Search
DEHP Heritage Certificate (Certificate of Affect)
QLD Building & Construction Commission Insurance
WHSQ – Plant Search
See how your firm can benefit from innovative solutions
Our clients come to us looking for support to maximise efficiency and transition their business to digital practises.
"I was very happy with the ease and speed of the service."
Kat
ordered a NSW title search
"My experience was great - really quick and efficient. Thank you!"
Angela
ordered a NSW title search and plan
"Very quick response and easy navigation. I'm very happy."
Sarah
ordered a NSW title search and plan
Property News and Insights