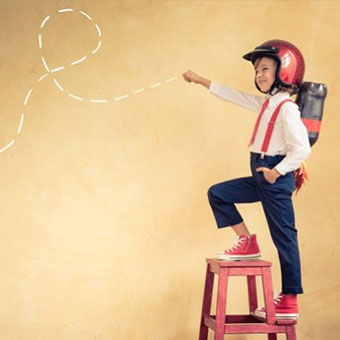 The search industry has changed so much in the past few years, and will continue to do so in 2016.
It will be a big year for change and disruption and as the digital transformation of Australian markets and professions continue, more and more consumers will expect easy, fast and seamless service from all of their providers.
Innovation & Disruption
InfoTrack has been a big player in disrupting the way that firms across a number of industries do business. With plenty of legislation changes across being implemented across these industries (legal, conveyancing, accounting etc), we are constantly trying to streamline and improve our client's workflows using great technology.
We sponsor innovative events like the 2015 ALPMA Thought Leadership Awards which shine a light on innovative projects and new initiatives being conducted by firms, and the Sinch Legal Launch Pad which facilitates innovation towards IT-empowered professionals across a number of industries.
So how has InfoTrack been innovative themselves this past year?
Electronic contracts to improve your firm's workflow efficiency
The days of paper conveyancing are fleeting and those who can prepare and exchange contracts the fastest will win more business from both clients and real estate agents.
As always, InfoTrack has developed a way to simplify your conveyancing workflow and enable you to provide better service. You can now prepare and exchange a complete Contract for Sale entirely online through the InfoTrack website using our eCOS & SignIT solution, saving valuable time and resources. It's faster, easier and provides a more streamlined experience for practitioners, clients and real estate agents.
A mobile app to streamline your firm's processes
VIC, WA and SA, are regulated so that all conveyancing matters, regardless of how they are processed (electronic or manual), require a VOI to be completed and that it meet set requirements. 9 November 2015 saw NSW begin the process of formalising VOI around mortgage transactions, with the rollout across all transactions expected to begin in the coming months. As of 1 March 2016, QLD now also have formalised requirements for VOI.
In line with the above legislation InfoTrack released an easy-to-use mobile application that simplifies the Verification of Identity (VOI) process. IDfy integrates into InfoTrack's seamless online platform and helps create a secure, consistent and client-friendly system for identifying conveyancing clients. No photocopying, scanning or physical filing required.
Data visualisation 
Wrapping our brains around the incredible masses of commercial data that we, as the industry players of today have to manage, can be time intensive not to mention daunting at the best of times. Depending on both what you are looking for and how you want to represent your data, you have a long drawn out process to ensure you deliver the correct data analysis to your client.
Powered by InfoTrack, we released our data visualisation tool, REVEAL, to offer you a far easier way of analysing, interpreting and presenting information that will save your firm valuable time and allow you to present information to your client in an easier and more understandable manner.
A next generation HelpDesk to give your firm unprecedented service & transparency
Technology has changed our workflows to be more dynamic and fast-paced. As leaders in the market, InfoTrack innovatively built a way to put you in control that no other provider offers.
iSupport provides you with an online chasing option where you can view the progress of your outstanding certificates and ask us to chase them without picking up the phone. Through our online web based screen, all HelpDesk calls and their progress, are shown in their entirety.
InfoTrack's service is highly automated, delivering tens of thousands of certificates and information searches to our clients every day. However, we still appreciate personal assistance and that extra TLC has its place for some of our clients and so ensuring that they receive nothing less than a well-informed and special service is our top priority.
Integrating technology to facilitate efficiency for your PMS
Integrating your third party practice management systems, document management solutions and accounting software with InfoTrack allows you to order all your searches from within the matter, without the need to access a separate system and key in another username and password, saving you and your staff significant time.
We are constantly searching for new and better ways to integrate our technology, and you can expect more amazing, seamless integration with a host of systems to come in the very near future.
Market leading SaaS platform
With this mountain of innovative products and services which we are constantly enhancing based off the feedback of our wonderful clients, it is easy to see why we have a leading SaaS platform which provides intelligent search and automated workflow for professionals across a range of industries.
Our proprietary software platform helps businesses swiftly find critical information pertaining to property, company, personal and national search data.
If you'd like to know more about our innovative products and services, please don't hesitate to get in touch.