Products to help you work smarter

We are ACIC accredited and offer quick and easy online national police checks.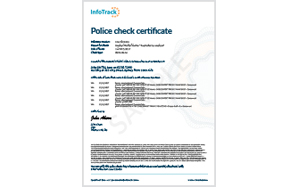 Get real-time international company search results from databases containing over 250 million companies worldwide.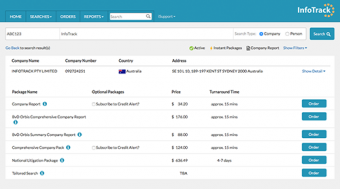 Visualise company structures and relationships instantly with our interactive workspace.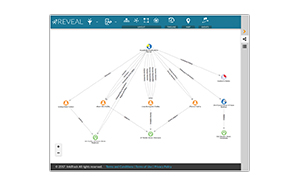 Sign any document electronically from wherever you are. Secure. Fast. Easy.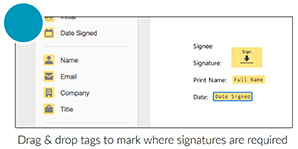 Receive complimentary support for all products that is transparent, efficient and friendly.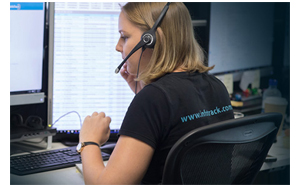 Reduced order time by up to 30%
Complimentary training and support
What's new?
We conducted a survey of over 500 accounting professionals and hosted a roundtable with industry experts to discuss a variety of subjects including compliance, technology and the future of the profession.
Download your free copy now!
Learn about the current state of Australia's AML/CTF regime and understand what Trache 2 will mean for Australian business.
Download your free copy now!
Know Your Customer Infographic
In November 2016, InfoTrack conducted a survey on professionals across Australia to gain a better understanding of what type of AML/CTF due diligence they are performing.
Tranche 2 is coming - what accountants need to know
Money laundering and terrorism financing are serious financial crimes that pose a threat to Australia's economic and financial stability and national security.
Big accountancy vs big law: "Law firms should be afraid"
The Big 4 global accountancy behemoths, PwC, EY, Deloitte and KPMG are in the midst of a re-invigorated push into law, in a cycle which has ebbed and flowed over recent decades.
REVEAL - data visualisation at its best
Ever struggled to manually work out connections between individuals and companies and how they relate to one another? Wouldn't you like to remove this manual work, allowing you to dedicate time to other tasks?
Knowing your customer (KYC) in a global market
Murray Lawson, Senior Director of Global Risk and Investigations at FTI Consulting, discusses why knowing your customer is vital to minimising risk and protecting your business in today's global marketplace. Listen now!