Positioning your bank

 

for growth and compliance
Today's biggest challenge for mortgage and lending institutions is continuing to responsibly help Australian consumers meet their desire to own their own home.  
With the unpredictable impact of the 2020 COVID-19 pandemic, much of the Australian workforce has been forced into remote working and institutions are now needing to consider changes to mortgage origination, servicing processes, systems and monitoring tools, as they are no longer fit for purpose. 
In December 2019, before the pandemic emerged, ASIC released its extensively revised Responsible Lending Regulatory Guide (RG 209). This version provides broad guidance on topics which have proved challenging, even before COVID-19, including issues around requirements and objectives, verifications and buffers. ASIC also released Report 643, detailing 40 examples of compliance when it comes to serviceability rules, in particular, customer verification processes, which has left it open to the banks to determine minimum standards or 'safe harbour' rules.  

Safety
Is your customer assessment and suitability process following secure, contemporary systems and operational risk settings? 
When recommending a suitable loan, verification of a customer's identity, financial history and current information checks are a crucial component of the assessment of suitability.
Processing these checks digitally, in a speedy and accurate manner is key.

Customer Centricity
Can your customers interact with you 'how they want' and are they satisfied with the outcomes? 
Customer centricity will require banks to work towards achieving good customer experience.
Being able to service customers digitally from origination through to delivery and servicing is key. 

Digital Capability
Is your technology and handling of customer data set up for growth and compliance? 
Capture and storing of data for compliance requirements is essential.  
Using the right integrated technologies to your support your goals will create increased productivity and efficiency. 
WebVOI 
 InfoTrack's cloud-based verification of identity (VOI) solution provides digital, secure capability that can be used anywhere, anytime. 
This technology has been purpose built to verify your customer's identity remotely by allowing them to safely upload copies of their identity documents. The documents are instantly checked against the Australian Government Document Verification System while facial recognition and video checks are also being done at the same time. 
Optical Character Recognition makes uploading documents even easier for your customers without the need to enter data, and all of this can be done via a web browser on any smart device. A VOI completion report is returned back to the bank and you will know whether your customer has passed the check in minutes. This report represents an audit trail of the VOI and can be stored and retrieved for compliance purposes. 
No need for your customers to visit the Post Office or wait in queues, and there is no delay to your customer application and assessment process. 
Testimonials
What our clients are saying about InfoTrack's Banking and Finance products
"Partnering with a platform like WebVOI highlights the banks approach to improving the customer experience at every touch point."
"By offering customers the option to digitally identify themselves through WebVOI in a time that face to face interaction is not always an option, our aim is to make the home loan application process seamless, and more convenient"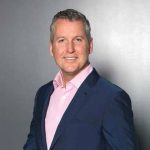 Hume Bank
"Having the new digital VOI process as an option is great news for brokers and their clients. It gets rid of a major potential hurdle in the application process and helps ensure a simpler and easier lending experience for all."
"The digital VOI process is extremely simple for customers to complete by securely uploading photos of their ID documents and taking a quick video selfie. The platform then verifies the documents via DVS services, completes facial recognition and two-factor authentication, and provides the completed VOI certificate back to Heritage Bank."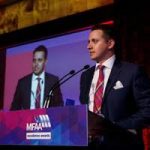 Heritage Bank