InfoTrack's next-generation HelpDesk
You're only one click away from the support you need with iSupport, InfoTrack's next generation HelpDesk. Contact the HelpDesk via 1800 738 524 or email.
What makes our support first-class?
0
%
We survey an average of 125 clients daily. 83% of them say we are great.
0
secs
Our average call pick up time is 35 seconds.
0
mins
Our average helpdesk response time is 5 minutes.
0
We answer over 200,000 online and phone queries annually.
0
We have over 50 dedicated and helpful customer support staff ready to assist you in any way we can.
0
%
84% of our helpdesk calls are resolved on first contact.
0
Our national customer support team has extensive legal and conveyancing backgrounds accumulative to an impressive 95 years worth of knowledge
0
mins
Our average property services response time is 10 minutes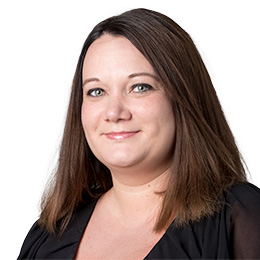 "InfoTrack's highly automated service delivers tens of thousands of search results to our clients every day; and while we pride ourselves on providing our clients with an award winning platform that provides workflow efficiencies, we still very much appreciate that personal assistance is of the upmost importance. Our top priority is ensuring that our clients receive well-informed, friendly and time efficient service.
"iSupport, InfoTrack's next generation HelpDesk support platform, is an easy to use, transparent service that takes our HelpDesk to the next level. Another step in increasing client satisfaction and overall experience, iSupport compliments our award winning service to ensure our clients' InfoTrack experience is a superior one."
- Kim Phillips, Head of Operations
Why use iSupport?
These are only a few reasons to use our next generation HelpDesk