Lexis Affinity™ Integration
InfoTrack is pleased to announce a new partnership with LexisNexis to bring you a better online search experience, through LexisNexis Searches within Lexis Affinity™.

Lexis Affinity™ is the leading legal software solution supporting productivity and growth for mid-tier law practices across the Pacific Region.- 
Why integrate Lexis Affinity™ with InfoTrack?
A seamless experience through LexisNexis Searches – As an InfoTrack user, we want to offer you a fully supported and integrated search experience with Lexis Affinity.
Automated disbursement posting – Avoid delays and effort posting disbursements. Our integrated service posts search fees into Affinity automatically, as soon as the results are delivered—making them available for billing immediately.
Automated document delivery – Have all the documents at your fingertips. Our integrated service also downloads documents direct to the relevant Affinity matter automatically, so you don't have to file them.
Minimise re-key of data – No need to re-key, data fields are mapped from Affinity. 
Keep your Court matters up to date directly from Lexis Affinity with Court Sync
See how the integration works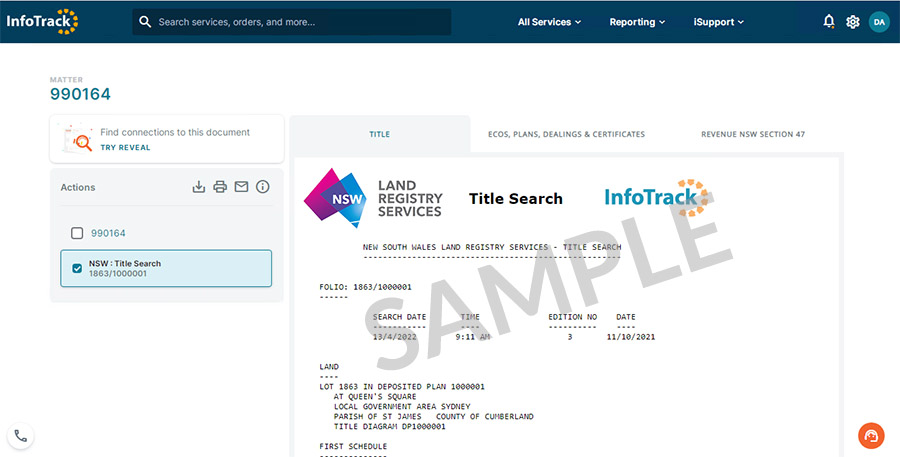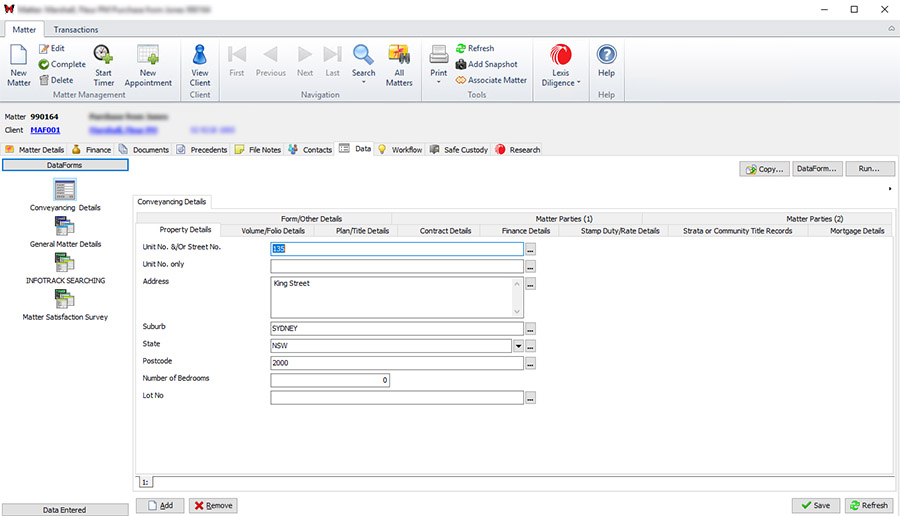 Save time with seamless integration
Book an Lexis Affinity integration demo below.