Caseflow Acumen is a leading Legal Workflow platform developed in Australia with more than 25 years of continued innovation and delivery of greater productivity and efficiency for legal users.

Used in many of the largest firms in Australia, Caseflow brings a passion and depth of expertise that enables firms to better serve their clients while maintaining strong bottom lines.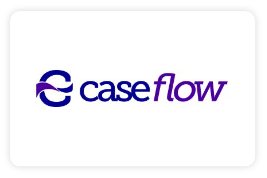 The integration to InfoTrack is a seamless end-to-end integrated solution and delivers two-way communication between Caseflow Acumen and InfoTrack. The key aspects are:
Caseflow data which can also include data from your time and billing system is passed to InfoTrack and pre-fills the search screens
All search requests are returned back to Caseflow and include;

The search results (as one or more PDF documents)
The cost details

The returned PDF documents are then automatically filed into the firms DMS (iManage, NetDocuments or Worldox) or into the Caseflow Retention system
The returned PDF will also be placed into the correct matter centric folder
The cost information is automatically recorded against the Caseflow matter and can then be passed back to the host accounting system.
Full audit records are maintained of all searches performed through the integration
The user receives a notification for those searches that cannot be returned immediately and any returned search result can be configured to trigger a workflow event to perform any follow-up action.
Save time with seamless integration
Book a Caseflow integration demo below.