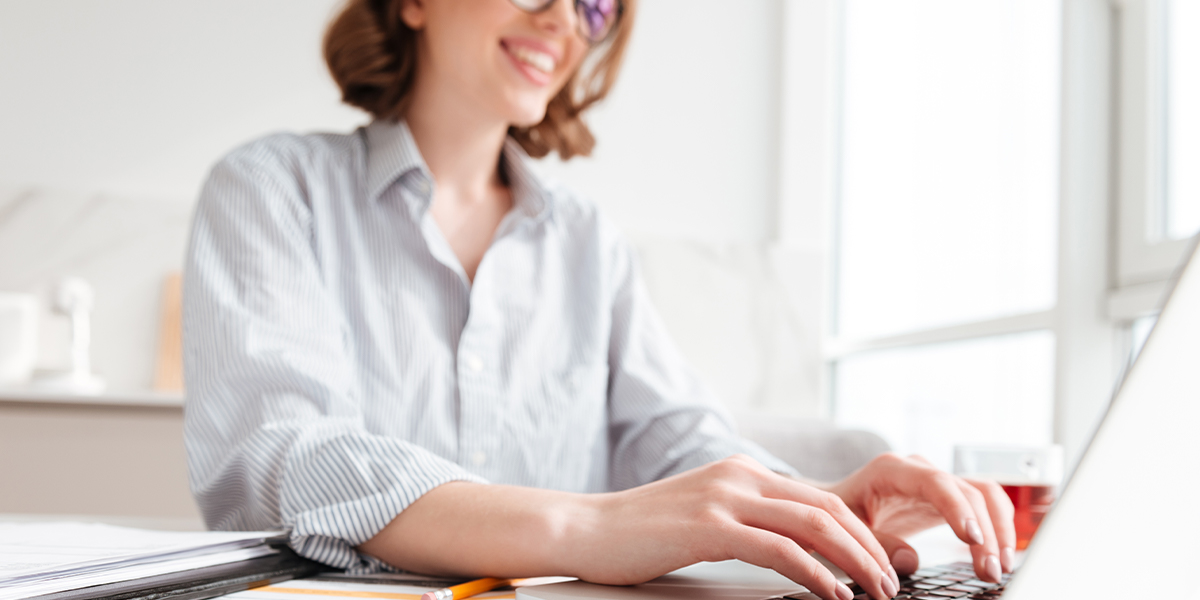 When applying for a new role, it is common practice for your potential employer to request to perform a police check on you. If you've not completed a police check before, it can be an overwhelming task. Here, we've put together some notes to help you better understand what a national police check is and why it's important that they are conducted.
What is a national police check?
A national police check search involves identifying and releasing any relevant Australian Federal Police (AFP) information subject to relevant spent convictions, non-disclosure legislation and information release policies. Each of these police checks can only be undertaken with the informed consent of the person being checked.
The process involves:  
searching a central index containing the names of persons of interest to police; 

 

possible match(es) referred to the relevant police services for evaluation of their records; and
issuing a national police certificate

 
What does a national police check include?
A police check either indicates that no records are held or contains information obtained from police agencies that can be disclosed.
A national police check provides a summary of a person's police history information in Australia and usually includes: 
court appearances

 

court convictions, including any penalty or sentence

 

findings of guilt with no conviction

 

good behaviour bonds or other court orders

 

charges

 

matters awaiting a court hearing

 
What does a national police check not include?
National police checks do not contain information about spent convictions. A spent conviction is a criminal conviction that has been removed from a person's criminal record because it has lapsed after a period. Whether a conviction is spent will vary on state and federal legislation, but generally a spent finding is a criminal offence older than 5 years if convicted as a child, or an offence older than 10 years in any other case.
Why should an organisation conduct police checks?
Police checks serve to protect an organisation's employees, productivity, performance, resources, clients, culture and reputation. By carrying out police checks, an organisation is showing due diligence and care. It exemplifies that the company values their reputation, team culture and clients.
1. Protect company culture
Corporate respondents in the 2016 PwC Global Economic Crime Survey stated the greatest organisational damage they experienced as a result of economic crime was damage to employee morale. Companies with a high-performance culture will understand that people are the most valuable asset and employee engagement and morale are the driving force behind a successful business. Talent is hard to find, building and maintaining a healthy work culture is even harder to find – so it's important that a company looks after it! 
2. Attract and retain top employees
In order to build a high-performance culture, companies need to attract and retain the right people with top talent. Having a thorough screening process in place sends you, the candidate the message that your organisation takes recruiting seriously. 
3. Protect company reputation
32% of respondents in the PwC survey cited reputational damage as one of the gravest consequences of economic crime. It only takes one person to tarnish the reputation of an organisation. Once that black mark appears, it can be tough to get rid of. 
4. Protect data and assets
In the age of information technology, data is one of the most valuable assets for many companies. According to the PwC Survey, cybercrime is now the second most reported economic crime, affecting 32% of organisations. Protection of company data and assets is vitally important, as included in this is information about the company, employees and clients. 
5. Save on unnecessary recruitment and training costs
Recruiting and training employees is a costly and timely task. Therefore, ensuring that companies have the right candidate for the role is important not only from a cultural perspective but an economic one. Many studies have found that the costs relating to replacing and training an employee can range from tens of thousands of dollars to up to 2 times the employee's annual salary. This shows how pivotal it is that your potential company conducts a pre-screening, as it means that they won't later end up investing a lot more than they should have if they had been due diligent. 
Including a police check in pre-employment screenings means that you can feel assured that safety is a top priority in your potential workplace. Play this out in a real-life work scenario and this could mean that you'll be able to comfortably leave your personal belongings on your desk without worrying about them being stolen and not have to worry about being bullied by certain colleagues. Your potential company is giving you the ability to walk into your place of work and be yourself whilst feeling protected. 
How long does it take to get results back?
In most cases, the national police certificate will be received within 1-2 business days after submitting the application. On some occasions though, the check may take up to 10 days to be returned. If this happens, it may be because the application has been flagged for further review if it has been matched against somebody on the database with a similar name, gender and/or date of birth. When this occurs, there is a review process that is undertaken where each of Australia's police agencies are consulted to resolve the match. 
Where does a company get police check forms from?
Police checks serve to protect an organisation's employees, productivity, performance, resources, clients, culture and reputation and are an integral part of the background check process for potential employees. Therefore, it's important that organisation's partner with an accredited provider to ensure they receive reliable and timely results. When an organisation is considering companies to conduct police checks, they generally keep the following things in mind: 
The company must be accredited by the Australian Criminal Intelligence Commission (ACIC).

 

Have a fast turnaround, so they don't miss out on top talent.
Have an easy-to-use interface, so that they aren't wasting time.

 

As they are dealing with sensitive documents, they'll want to find a reputable and trusted provider to conduct the police check for them.

 
This article was originally posted on My Police Check.