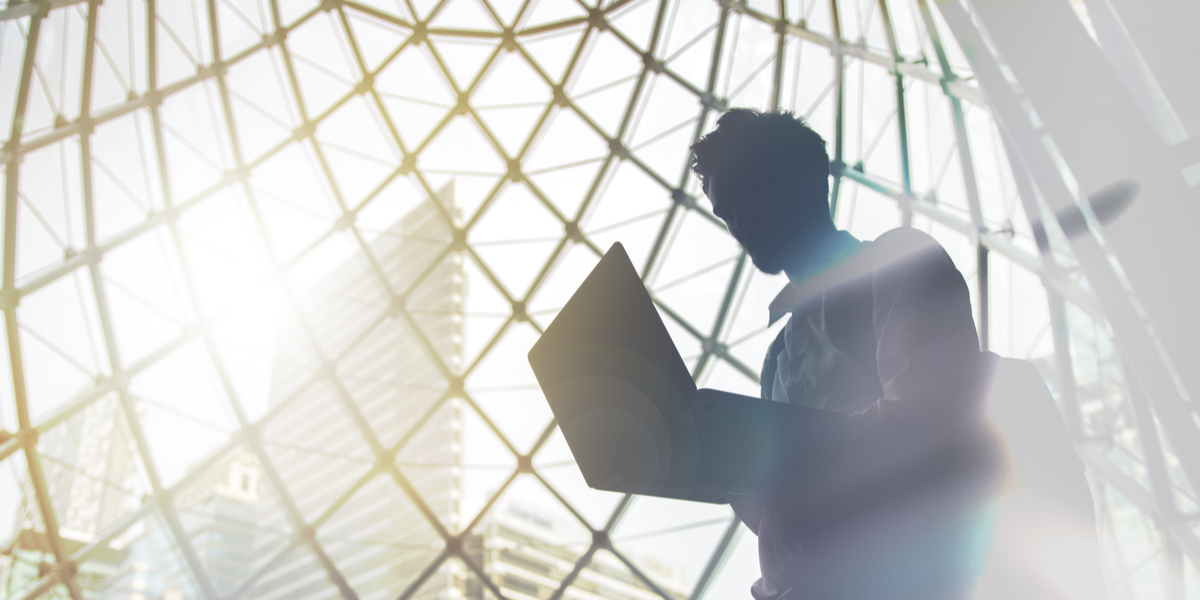 Recently, LinkedIn surveyed 4,136 employees and 844 Learning and Development professionals across Australia, India, Japan and Singapore. In Australia, they found that the top skills requested by these employees and professionals alike were softer skills.
Soft skills increase in value with the rise of Artificial Intelligence (AI) and automation. This is because soft skills, such as creativity, problem solving, and critical thinking are in demand to expand the application of new technologies. As automation becomes the norm, we need these softer skills to keep expanding technological innovation.
The LinkedIn survey found that Australia is advancing technologically in three areas:
Continuous integration
Workflow automation and
Social media marketing
This means that as these technology elements increase, softer skills will be required to continually innovate and grow our businesses. InfoTrack is embracing the future of skills with our innovative solutions. Legal clients now expect information on demand. There's a need for immediacy. Your clients look for information outside of work hours, on weekends. They're mobile and constantly engaged online. There is now a need to adapt to the 24/7, mobile nature of doing business. No longer can legal practitioners say, "I'll send that file to you once I'm back in the office." Mobile, means that your office can be in the palm off your hand – all you need is an internet connection.
Workflow automation and continuous integration are two examples of this. Creating technologies that allow your clients to automatically send and receive relevant documentation can increase the productivity and efficiency of your firm.
An integrated platform can help you automate the processes of your firm to reduce the need for admin tasks. InfoTrack's smart technology integrates with over 30 practical management systems meaning you don't have to continually re-key the same information repeatedly into one matter. This helps reduce human error as well. InfoTrack's goal is to provide you with opportunities to seamlessly and securely integrate between the systems you use, overall generating greater efficiencies for your business.
What are the benefits of integration?
Login seamlessly from your practice management system to InfoTrack – no need to remember another username and password.
Don't waste time re-keying the same data into different systems over and over.
Saves you time. No need to reach out to different departments for various documents. Once purchased, these documents return to your matter to be stored all in one place.
Keep sensitive information more secure as it is stored in one place.
With integration one of Australia's top three skills it's worth knowing what the future of integration looks like. Each time you complete an integrated search with InfoTrack, you add to a growing data repository. This means the more you search, the more you uncover on an exponential scale.
Many legal firms have the misconception that integration has to be complicated and expensive – they worry about downtime, training, and a myriad of other perceived issues. However, a good integrated service provider will provide integration for free, install it with no downtime and provide training as needed.
When assessing the future of skills needed by Australian workers, soft skills are necessary to innovate and move technology forward. Developing further integrated technology can assist all businesses to reduce admin and help workers to spend more time developing client relationships.
Another technology that can reduce admin and increase the productivity and efficiency of your firm is e-signing. E-signing is a technology that can help Australian's with skills they will need in the future, especially around workflow automation.
InfoTrack has built smart technology to assist workflow automation. We aim to reduce the admin work required and automatically share the finalised document. We recognise that e-signing may make you feel that you are losing those important client relationships. However, clients can still attend your office to e-sign. In this case, e-signing becomes as way for you to reduce paper and execute documents faster, avoiding the hassle of printing, scanning and posting.
SignIT is an easy-to-use electronic signing tool that enables you to sign documents online in a few simple steps. SignIT is partnered with trusted industry expert DocuSign so you know your e-signing experience will be a simple and secure process.
How it works:
SignIT allows you to upload any document and send it to relevant parties via a secure email link. Parties can then review and sign the document online from any location. You can track who has signed the document on the SignIT dashboard and once all parties have executed, everyone receives a final signed copy. This saves all parties time.
Knowing what skills your firm will need in the future can help you to understand what is coming next in your industry. Already, law firms across Victoria and NSW have had to shift towards digital with mandated e-settlements. Knowing what skills your staff need in the future gives insights into how disruptive technology is unfolding and how roles can evolve to fit around that. Knowing what skills your firm will need to develop, can assist your firm to cultivate and nurture growth so you can make decisions and take actions to ensure your business stays competitive in the market.