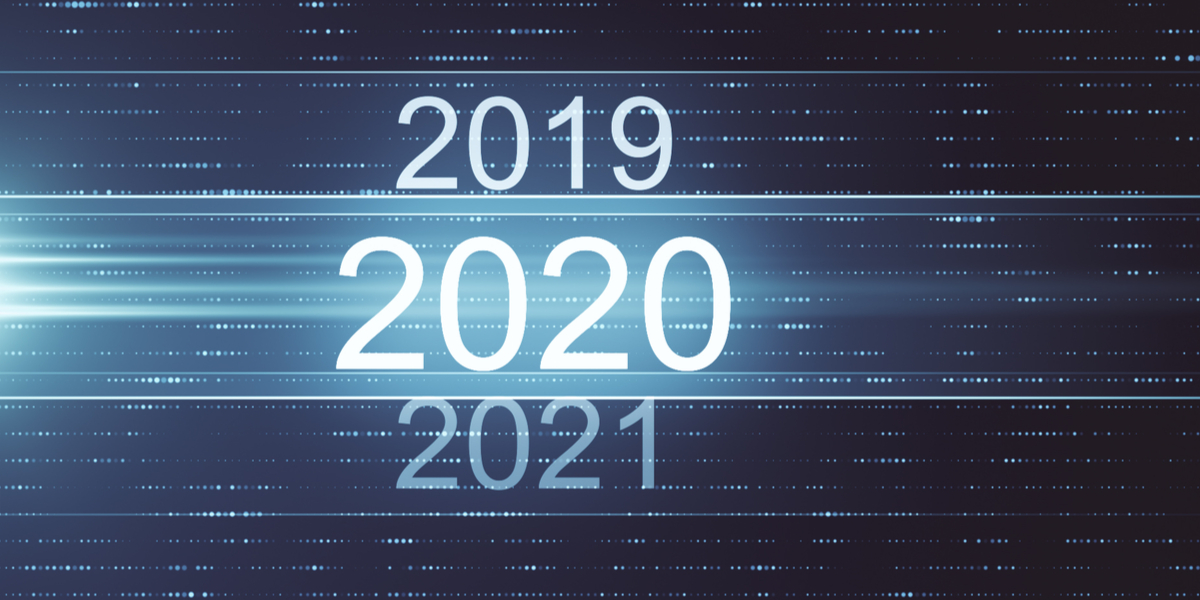 2020 has been a tough year around the globe, but especially for Australians. We welcomed in the New Year battling bushfires and in February, NSW and QLD fought floods. March saw the introduction of lockdown due to the COVID-19 pandemic and subsequently, April and May saw firms implement tactics and technologies to maintain business as usual. As the financial year draws to a close, and lockdown eases, now is the time to set your firm up for the financial year ahead. What tools or technologies supported your remote work? What strategies that you implemented throughout the year served you well and you want to continue?
This year, at InfoTrack, we are proud to have supported our clients through challenging times. We introduced our Bushfire Relief Care Package offering financial support and providing our clients with space in our office if theirs had been affected by bushfire. In more recent months, we have seen legal tech become a necessity, rather than simply a 'nice to have'. Since March, many firms have made the shift to digital with the help of our Transition to e-Conveyancing Care Package, assisting them to maintain business as usual while social distancing restrictions have been in place limiting the opportunity for face to face meetings.
InfoTrack has always offered these solutions featured in our Care Package. These innovative solutions have helped support you through regulatory change and changes to operating recommendations. On May 6, the Federal Treasurer issued a legislative update allowing company officers to sign documents electronically. This update was a welcome relief as it reduces administration work and makes it easier for documents to be signed safely and securely. InfoTrack's e-signing solution, SignIT allows you to upload any document and send it to relevant parties via a secure email link. Parties can then review and sign the document online from any location. Since February, usage of SignIT has increased 130%, demonstrating how electronic signatures have become accepted and adopted in order to continue business as usual. Jason Tjoeng from MLC Lawyers said "SignIT has been a great tool in assisting our business to connect and complete matters with our clients whilst working remotely.  We look forward to continuing to utilise it moving forward."
COVID-19 has taught those in the legal profession that day to day tasks don't have to be laborious and that there are solutions to help firms be more efficient and productive. InfoTrack's innovative cloud-based solutions have always been there for lawyers and conveyancers to use anywhere at any time. Being forced into remote working caused many firms to rethink the way they have always done things. Manual tasks like manual settlements are no longer possible. For states that have not yet mandated e-settlements, having to make a change was confronting. Legal technology like SettleIT became a necessity during this time, completing e-settlements for firms who had never done them before. This meant those firms could keeping offering settlements as a service, maintaining business as usual and not missing out on any opportunities. Kai Martin, Barrister and Solicitor from Wheeler Family Law said, "My initial response [to the e-conveyancing mandate] was to wonder what problems it would cause. When e-conveyancing was mandated we were initially thinking we might stop offering conveyancing services all together simply because attending to PEXA was too time consuming. Since using SettleIT, we have noticed that we have become more efficient because we no longer have to deal with PEXA. We continue to provide conveyancing services more or less as we previously did, but the process is quicker on our end."
Productivity and efficiency have become a necessity to get your firm out in front and ensuring your data and your client's private information remains safe and secure is vital. In February, InfoTrack launched our complimentary   allowing our clients to earn 1 CPD unit whilst learning how to identify fraud activity, how to protect yourself from hacking attempts and what to do if your computer is hacked. Investing in cyber security training has not only recently been recommended by ARNECC, but also helps your firm protect it's reputation, setting you apart from competitors. So far 334 firms have registered for the training.
In March, Securexchange, our secure platform for exchanging property funds and important documents turned one. In twelve months, this complimentary solution has had significant success reducing administrative steps because of the transparency available in sharing documents, receipts, and confidential details. This means one less call lawyers and conveyancers need to make throughout the day, at night or on weekends.
When transitioning to working remotely in March, we learned that cyber threats and hacking don't go away during times of crisis. No matter if you're working from home, the office or anywhere else, we assisted our clients to secure their property transactions. Sargeants Geelong and Bellarine Conveyancing shared feedback that Securexchange, "enhanced our reputation, became a selling point to new clients and gives both sides peace of mind that transferred funds are safe and secure."
As we transition out of COVID-19 lockdown, InfoTrack's Open for Business Marketing Toolkit has assisted many firms to show their clients that they are still fully operating. By downloading and displaying the "Open for Business" badge to your email signature and in your social media profiles and posts your network will know that your firm is ready and waiting for them. This is another way we have supported our clients to keep their firm moving forward during challenging times and into the future.
The service, smart technology and efficiencies we have offered our clients over the past 12 months is a sign we remain committed to delivering the highest value to you through our premium, fully integrated products and solutions and the highest standards of customer service. What we learned over the past 12 months is that business doesn't have to stop simply because face to face meetings stop. Our clients are resilient and have adapted to new ways of working with ease. We've seen that the legal profession is willing to take on new technologies and ways of doing things, so long as there is the opportunity and suitable solutions for them to do so.
At InfoTrack, our focus is and always has been our clients and we take pride in finding ways to service them best to keep firms moving forward. We look forward to continuing to work with all our valued clients in the next financial year and beyond.