Reduce your administrative hassles
SettleIT allows you to share the load on the administrative aspects of conveyancing, post unconditional contract exchange. With one click, you can book a SettleIT agent who will act under your instructions and provide a personalised fixed-price service. Leave the administrative tasks of your conveyancing to SettleIT so that you can focus on the more skilled facets and increase your profit margins.
Efficiency: Handle more volume with less outlay and cost in resources. Have a trusted solution whilst away or on holidays.
ELNO: We manage the entire settlement on your behalf, accommodating either PEXA, Sympli or manual services.
Time: No longer spend your time on the phones with banks and utilities. We calculate all adjustments for you.
Low Cost: A single fixed fee disbursement is deducted at the end of the matter from the settlement proceeds. There is no fee to re-schedule cancelled settlements
Control: You have complete transparency, control and sole authority from beginning to end.
Security: We phone verify all bank account details before transferring funds and we also use Securexchange
Integration: User friendly interface also offering complete integration with LEAP and Smokeball
SettleIT Agents
Our growing network of accredited SettleIT Agents.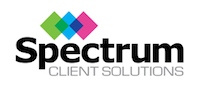 Spectrum Client Solutions
Outsource to Spectrum as an experienced PEXA agent to ensure the settlement is seamless and effective. We will manage the workspace, keep you updated and become an extension of your business. Our efficiencies as your electronic agent will help you drive growth and profits within your business by focusing your time and energy on your core business. Spectrum holds appropriate licensing and specific insurance that enables us to transact on your behalf with confidence that Spectrum meets the requirements as per ARNECC guidelines.

Lawagents
Lawagents was established 40 years ago as a family-owned business. We pride ourselves on providing an efficient legal agency service with a high focus on quality personal service at a competitive price. At Lawagents, we are committed to providing a full range of services as required by both large firms and small suburban practices, while maintaining that personal touch that sets us apart. When dealing with Lawagents you have the peace of mind and ease of dealing with 1 manager. Our highly trained staff are competent in all aspects of the settlement process and property procedures.

Sydney Legal Agents
Sydney Legal Agents is a business that finds its foundation on the recognition of the need for expedient service and open, reliable access to staff. These ideas centre on the provision of a holistic and personal service to our clients, which in turn, relates back to their individual clients. But it's our ethos that sets us apart from others, and when you need to speak to someone, we will be there!
How does SettleIT work?
This is how SettleIT will support you through the settlement process.
What processes does SettleIT handle?
Setting up of the electronic settlement workspace in PEXA/Sympli and booking settlement.
Preparing the Transfer and eNOS forms
Attending to stamping (optional service)
Contacting council and utilities and preparing settlement adjustments
Contacting banks and preparing cheque directions
Obtaining a final title search and Title Activity Check
Settling the matter
Sending on your Order on Agent
Disbursement or depositing of any funds
Sending you a final settlement report
What are our clients saying?
"I am one very happy customer. Sarah and the SettleIT Team do a really great job and always go the extra mile to ensure my settlements are successful."
Jennifer Pierno
Darlinghurst Lawyers
New South Wales
"We wish to express our genuine and sincerest thanks and appreciation to Maxine and the SettleIT team who have been of invaluable service to our practice. Maxine's assistance and guidance have been a tremendous support to our firm during a time when industry practices and procedures are constantly changing."
Stefen Kourkoulis
S. Kourkoulis & Associates
Victoria
"My settlement went very smoothly with the assistance of the SettleIT Team; Stephanie was very patient and helped get my matter across the line."
Michelle Walker
Baxters Solicitors
Queensland