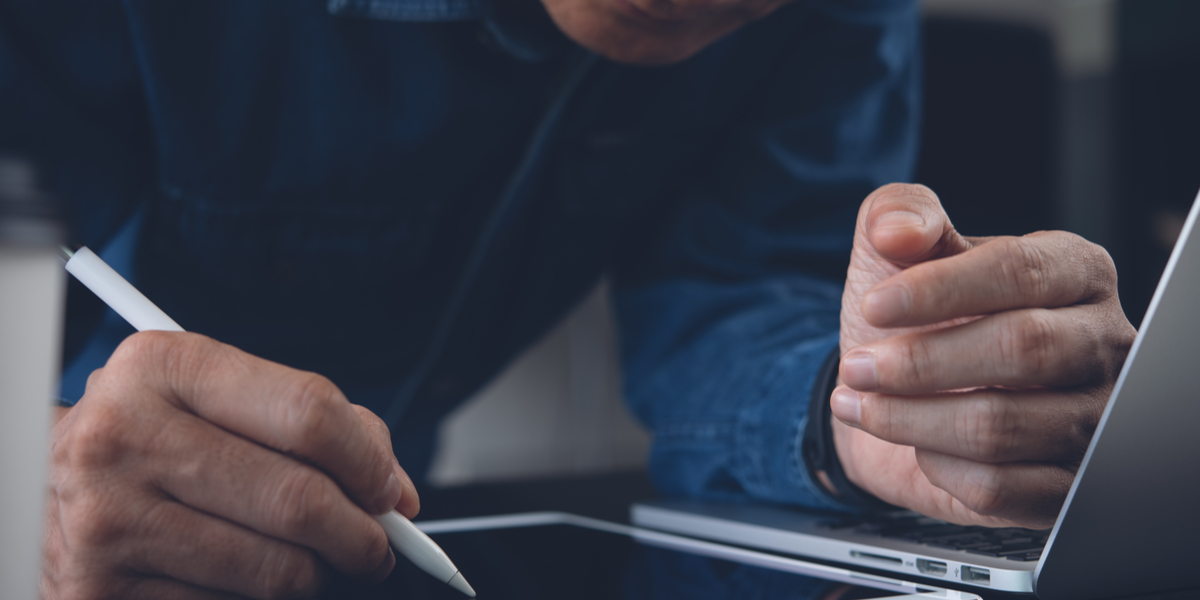 Here's what you need to know
On Friday, South Australian Registrar-General Jenny Cottnam announced, "From 3 August 2020, the electronic lodgement of documents with Land Services SA will be mandatory. This requirement will apply to all documents that are currently electronically enabled."
This brings South Australia in line with NSW, Victoria and Western Australia who have each mandated electronic conveyancing at various points over the past two years.
So, what does this mean for you? What can you expect and where can you turn to for help?
Since COVID-19, the legal professional has been under unprecedented pressures and e-conveyancing can lessen these challenges. It is interesting to note that electronic lodgement of transfers almost doubled between January and March of 2020. In response to these statistics Ms Cottnam said, "This indicates that industry is ready to embrace eConveyancing. This measure will assist practitioners to realise the network effects and benefits of eConveyancing and supports the South Australian Government's commitment to full digitisation of in-scope processes."
Many practitioners will have questions around e-conveyancing and it is important to know where you can turn to for help. InfoTrack offers leading legal Solutions to help you efficiently complete each stage of a conveyancing matter electronically.
Is e-conveyancing safe?
Yes, e-conveyancing with InfoTrack is safe. With the increasing transition to electronic transactions, protecting your customer data is more critical than ever. InfoTrack is committed to ensuring that our platform and cyber security measures remain in place at the highest level to ensure you receive secure, ongoing access to all products and services, and data is stored and managed in accordance with current ISO 27001 standards.
In addition, we offer a solution that can help you manage your communications and property transactions securely. Securexchange can assist you to easily and securely share your trust account details and obtain your client account details when working remotely, without the necessity to try and reach clients to verify confidential details over phone.
What about verifying the identity of new clients?
InfoTrack offers WebVOI, a remote verification of identity service that complies with ARNECC's guidelines. Even in a time of social distancing, you can still maintain business as usual and verify the identity of your client without needing to meet them face to face. Since social distancing came into effect, WebVOI has seen a 43% growth in usage. WebVOI features four layers of identity verification smarts including video verification, which is a first for the Australian legal industry. These layers of verification all work together to reduce identity fraud whilst keeping you and your clients safe.
4 layers of innovative technology verifying your client's identity
Australian Government checks: Eligible identity documents are sent to the national verification service which compares them to Australian Government records to confirm the details are valid.
Facial recognition: Facial recognition technology detects facial patterns and matches images regardless of angle, posture, lighting, facial hair of whether the user is wearing glasses.
Optical Character Recognition (OCR): Text is extracted from images and auto-populates the data into our WebVOI platform to ensure identifying information is recorded accurately and quickly. This means no manual data entry saving you time and reducing the possibility of human error.
Video verification: The newest WebVOI feature and an Australian legal profession first, video verification allows your clients to video themselves speaking a randomly generated code. It serves as an extra layer of verification increasing your confidence that your clients really are who they say they are.
What if I have never lodged an electronic settlement before?
Built specifically to assist with the shift to e-conveyancing, SettleIT will help you to settle properties while adhering to e-conveyancing guidelines. InfoTrack's purpose-built electronic settlement service allows you to outsource any upcoming property settlement, sharing the load on the administrative aspects of conveyancing, post unconditional contract exchange. With one click, you can book an Australian-based, SettleIT agent who will act under your instructions and provide a personalised fixed-price service. This means if you don't want to and/or don't have the resources, you don't need to learn the e-settlement process. Our local team can do it for you, while you maintain full control. Furthermore, to ensure social distancing guidelines are adhered to, electronic settlements can be instigated from your home office, today.
Are there other Electronic Lodgement Network Operators (ELNOs) other than PEXA?
Yes. Sympli has been given approval to operate in South Australia. There are now two Electronic Lodgement Network Operators (ELNO) active in South Australia.
If you have more questions about your firm making the shift to e-conveyancing, request a complimentary product demonstration from InfoTrack. Our knowledgeable team will walk you through the end to end process of e-conveyancing showing you all the steps and how to access the different certificates and contracts you may need.
During this time of remote working, you can access InfoTrack products wherever you are. Our cloud-based services are available on demand, anywhere at any time meaning you can still offer your clients a premium service from the safety and comfort of your own home.