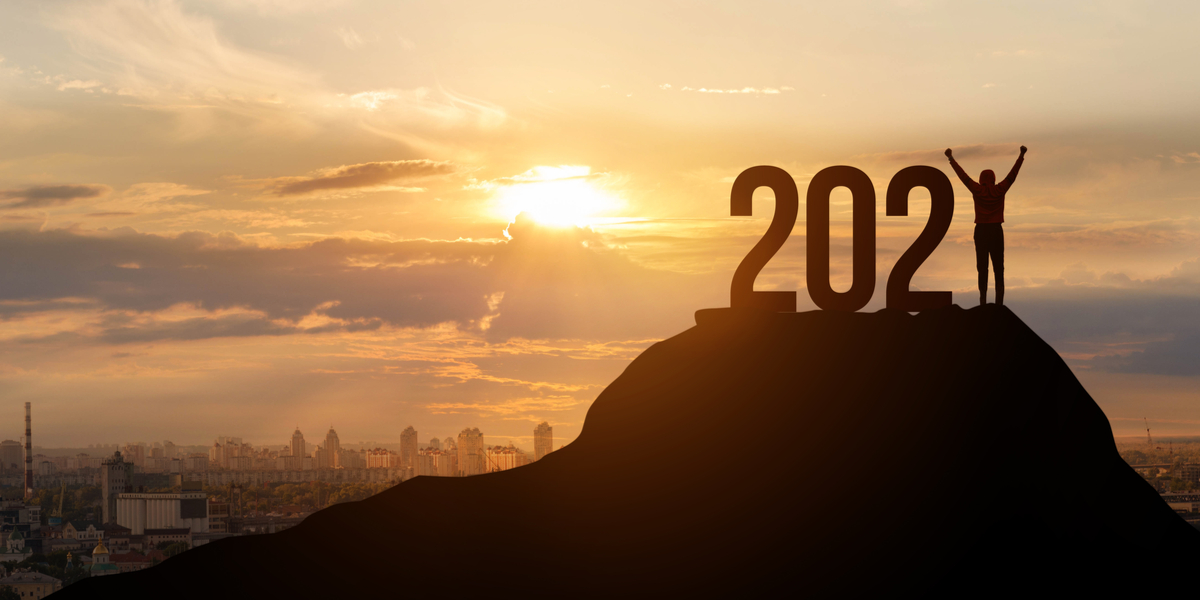 In 2020, demand for legal services in Australia rose by 6.2 per cent compared with the year before according to Commbank's annual Legal Market Pulse Report.
In addition, 63% of firms predicted that IT hardware, software and cybersecurity would be their biggest investment going forward.
The Commonwealth Bank's Head of Professional Services Belinda Hegarty said, "More resilient firms have clearly led the way in adopting technology. They better understand its potential to help deliver services faster, simpler and cheaper, and to create new products and services."
If your firm is experiencing the above, now is the time to work towards implementing your goals for 2021. If you want to be one of the more resilient firms to bounce back from the chaos of 2020, here are three things to consider.
Client experience
Social distancing and remote work has encouraged us to think about being more flexible in completing our every day tasks. Video calls are increasingly replacing face to face interactions and as a result, we're getting back more time in our days as travel between meetings is limited. However, some fear that because of this, strong relationships with clients may be lost.
Offering your client a great experience when interacting with your firm is more about them and their preferences than it is about you. Strong client relationships can be built on many foundations – being responsive and available, understanding the needs and concerns of your client and taking the time to reach out to them- even if it's just by phone or email.
Another method is making sure your brand is front of mind. This goes a long way in supporting your availability. Being online through a website or on social media gives your clients multiple channels to reach out to you if they can't or don't feel comfortable to call or email.
Many clients will have preferences on how they want to be contacted and catering to that preference is an easy way to enhance your relationships.
Implement smart technology to encourage efficiency
Plenty of time can be lost to everyday administration tasks. Perhaps it is trawling death notices to see if you need to begin probate for a client. Or it might be searching for updates to a current matter through the Court Portal. It could be as simple as finding the time to print, mail and then re-scan a signed contract. If these are what contributes to your lack of time, there are ways to become more efficient and productive.
Court Sync is InfoTrack's solution to assist you with e-filing and syncing the most up to date information from the Courts.
Why use Court Sync?
Save time and increase the efficiency of your firm, so you have more time to focus on your clients and grow your business.
Stay inside your practice management system, meaning you don't have to open multiple tabs in your internet browser and switch back and forth between pages.
Reduced data entry as information is pre-filled.
Preview the document prior to filing.
Compress, merge or convert documents to a single PDF ready for electronic lodgement.
Filing receipts and lodged documents synced back into your practice management system.
Court Sync allows you to defer high court filing fees to the end of the month.
Save your e-Filing progress at any time as a draft, ready to be recommenced at any time.
Upload documents straight from your matter correspondence.
No need to rename files – Court Sync comes with enhanced naming structure.
Court Sync notifies you via email when new information has been found. This new information includes: Court events and orders, Documents filed, Party information.
We value your security and the privacy of your clients. Court Sync™ encrypts documents so they can only be read inside the matter.
Any new updates to the file will be automatically synced back into the matter once daily.
After the last twelve months, we've seen how important technology can be to moving our matters forward when times are challenging. Those benefits are here to stay. Investing in smart technology now can put you ahead of competitors and give you more time to invest in client relationships.
Smart resourcing
When you're more efficient, it's tempting to increase your capacity and take on more work. But it's also important to look out for yourself. Court Sync offers smart features that help you to manage workload if you do decide to take on more. Similarly, these features offer peace of mind to make sure you are across all your litigation matters.
Here's what our clients are saying:
"I am most impressed by the efficiency of the Court Sync service. Having Court documents filed in the matter automatically uploaded to my clients file instantly cuts down the hours I am working late at night! The other big draw card for me is having Court dates automatically added to my calendar,...that peace of mind!! The set up is incredibly easy, a definite must."
- Jacqui Bilson, Principal Solicitor, Bilson Law, NSW.
Court Sync works with many Courts across Australia including the Family Court of WA and Australia, the Federal Circuit Court, NSW Supreme Court and many more. To find out more about the one destination you can use to e-file and sync your matters, so they stay up to date, request a complimentary demonstration today.
As a litigator, if you're looking for your firm to thrive in 2021, consider resourcing, client experience and smart technology in helping you to achieve your goals for the year ahead. These strategies can help you get out ahead of competitors and position you well to be a resilient firm and thrive in the future. If you are looking for solutions to support other areas of law, for example property law and conveyancing, get started with InfoTrack today.