Plenty of time can be lost to everyday administration tasks - is searching for updates to a current matter through the CommCourts Portal a manual and time-consuming task? Do you double check a document to make sure it's right before you upload to the Courts?
InfoTrack's electronic syncing and filing solution, Court Sync, provides you with one single destination to file and/or sync your matter against cases or files within the Courts.
Start using Court Sync
Want a personalised product demonstration?
Save time and increase the efficiency of your firm, so you have more time to focus on your clients and grow your business.
Stay inside your practice management system, meaning you don't have to open multiple tabs in your internet browser and switch back and forth between pages.
No need to rename files – Court Sync comes with enhanced naming structure.
Court Sync notifies you via email when new information has been found. This new information includes: Court events and orders, Documents filed, Party information.
We value your security and the privacy of your clients. Court Sync™ encrypts documents so they can only be read inside the matter.
Any new updates to the file will be automatically synced back into the matter once daily.
Reduced data entry as information is pre-filled.
Preview the document prior to filing.
Compress, merge or convert documents to a single PDF ready for electronic lodgement.
Filing receipts and lodged documents synced back into your practice  management system.
Court Sync allows you to defer high court filing fees to the end of the month.
Save your e-Filing progress at any time as a draft, ready to be recommenced at any time.
Upload documents straight from your matter correspondence.
I am most impressed by the efficiency of the Court Sync service. Having Court documents filed in the matter automatically uploaded to my clients file instantly cuts down the hours I am working late at night! The other big draw card for me is having Court dates automatically added to my calendar,...that peace of mind!!
Having a new practice and being a Sole Practitioner, efficiency is essential! The set up is incredibly easy, a definite must. Thank you InfoTrack!
Jacqui Bilson, Principal Solicitor, Bilson Law
"Court Sync means that we don't have to jump out of our Practice Management System then log into the Court Portal and then come back in again. We can do it all in the one platform. It frees us up and means we can avoid manual processes."
Cathy Michell, Einsiedels Solicitors
How to Sync and e-File with InfoTrack
Syncing
Document syncing via Court Sync allows litigators to keep their matters up to date with the latest information present in the Courts. Once logged in, simply select the file or case you wish to associate with a matter and, with the click of one button, Court Sync will automatically sync; the documents filed, any Court events, orders and party information from the Court back into your matter.
How Court Sync™ fits into your workflow
Court Sync merges the three final steps of the documentation handling process when dealing with Court matters, all with the click of one button.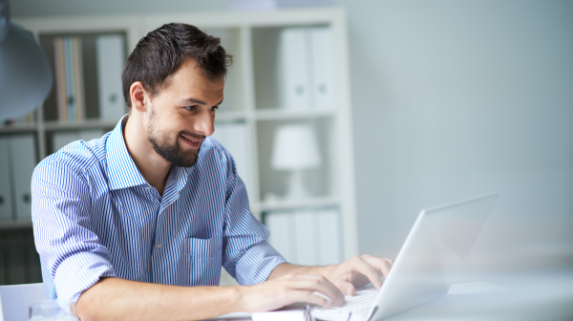 e-Filing
Once logged in to Court Sync, you can either initiate a new file or file against an existing one. Once complete, all filing receipts, cost recoveries and lodged documents will be sent back to your practice management system.
Court Sync™ works with the following Courts across Australia
Start using Court Sync
Want a personalised product demonstration?