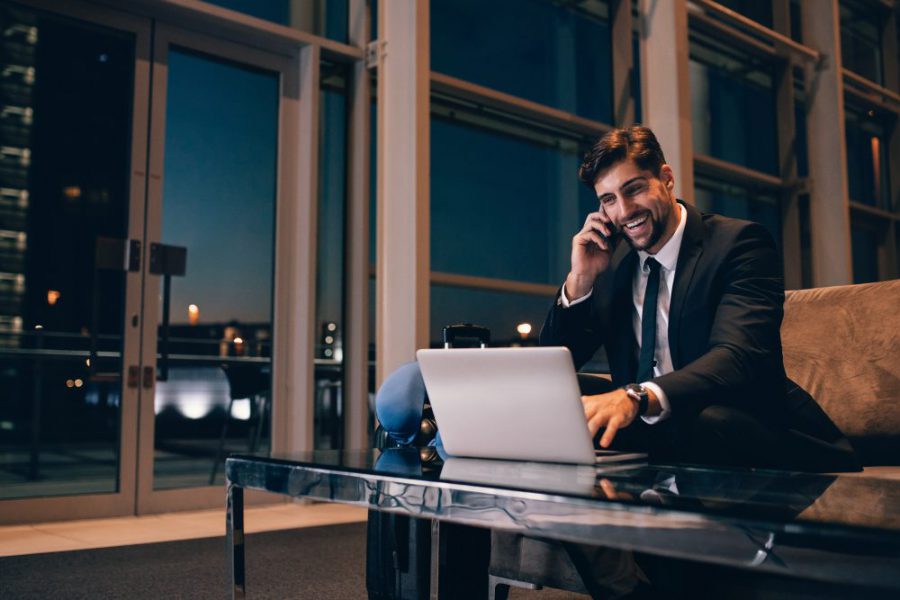 The way of the world is no longer changing. It is changed. Many of us have shifted to remote working and we are adapting to swapping out in person ways of working, like face to face meetings, with remote options, often using technology, for example meeting via video. The adoption of essential technology is not only something that will get you through the 'right now'. Embracing technology can help you keep up with your clients and stay ahead of your competitors.
Even before COVID-19, firms faced challenges including resourcing, profitability, and reducing time spent on daily administration tasks. Making the transition to e-conveyancing now, can assist with these challenges and serve your firm well in the future. There are many challenges that can be answered with technology solutions, but some of the most frequently battled challenges include:
I want my firm to remain profitable
Whether your firm has taken a hit during COVID-19, or is thriving, you're not alone in wanting your firm to succeed now and into the future. How can you achieve that? There are a myriad of ways to move your firm forward, however focusing on ways to increase efficiencies and enhance productivity is one way ahead.
Technology can help your firm become more efficient as it finds ways to speed up everyday processes. However, not all technology solutions are simple and to remain profitable, sometimes the need to learn new technologies isn't the right way forward. This may be your concern with navigating electronic settlements. As in person meetings are limited and we are all being encouraged to work remotely, this has likely put a strain on your property settlements. Where you may have done them manually in the past, this is no longer feasible and even once the COVID-19 environment lapses, your clients and other involved parties may not be looking to return back to manual settlements.
So, what can you do?
InfoTrack offers an electronic settlement service, SettleIT, which allows you to outsource any upcoming property settlements. This means if you have never completed an electronic settlement before, you can rely on the Australian-based team at SettleIT to act under your instructions, post unconditional contract exchange, to provide a personalised fixed-price service. Furthermore, you don't need to be registered with an ELNO like PEXA or Sympli as the SettleIT team are registered and can use their own accounts to do this for you.
I want to reduce the time spent on administration tasks
Paperwork is an important part of everyday life in legal and conveyancing firms. But it can take considerable time and takes away from allowing you to develop stronger client relationships. Successfully completing a settlement often means spending time on administration tasks like calculating adjustments. You might find yourself on hold for significant periods of time trying to speak with banks and utility companies. SettleIT removes all that by calculating adjustments for you and the best part is you remain in complete control with transparency on the settlement and sole authority from beginning to end. SettleIT will verify all bank account details for the transferral of funds, but never speak directly to your clients allowing you to maintain and strengthen those client relationships for future interactions.
I have resources allocated to managing settlements, but I need them elsewhere. Can you help?
Under normal circumstances, in the past, you have managed settlements, either electronic or manual quite well on your own. Your firm is set up in the PEXA workspace and you attend stamping with ease. However, your firm might be facing some tough decisions and you need to reallocate resources to keep your firm moving forward with business as usual. SettleIT can help you handle more volume with less outlay and cost in resources. Whether you have many upcoming settlements or just a one off, you can use SettleIT as much or as little as you like. Once we are through COVID-19 and can travel again, you may want to consider SettleIT to ensure your settlements are completed on time, even while you aren't in the office.
You may have more questions about your unique circumstances and how SettleIT can assist. We have compiled a SettleIT FAQs page to support you and your firm during this time and into the future.
SettleIT allows you to focus on what you do well in your firm, allowing you to thrive in a remote working environment, setting your firm up for future success. If you have not used SettleIT in the past, for a limited time, your first transaction will be complimentary, allowing you to try SettleIT to ensure it is the right fit for your firm. To find out more and further explore; electronic settlements and lodgements through PEXA and Sympli, Land Registry changes to manual services and Verification of Identity (VOI) and how SettleIT can help register now for the upcoming webinar on May 21 2020 at 1pm. Earn 0.5CPD units once you attend.
InfoTrack's suite of cloud-based products have been built for lawyers to use anywhere at any time, so even as we move into a future where social distancing regulations are relaxed, you can still use leading, innovative legal technology to help your firm thrive.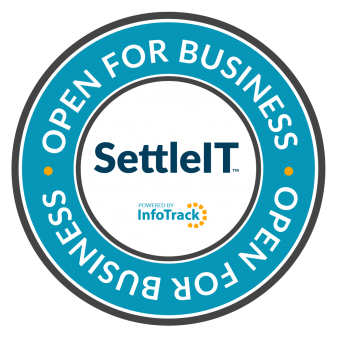 To help your firm maintain an open for business status, InfoTrack has introduced an 'Open for Business' marketing toolkit where, by displaying the SettleIT "Open for Business" badge on your email signature and in your social media profiles and posts, your clients and everyone in your network will know that your firm is ready and waiting to do business with them. Setting a strong position for your firm now, by leaning on your technology provider to provide you with time-saving solutions, is an effective business strategy that can serve your firm well in the future.