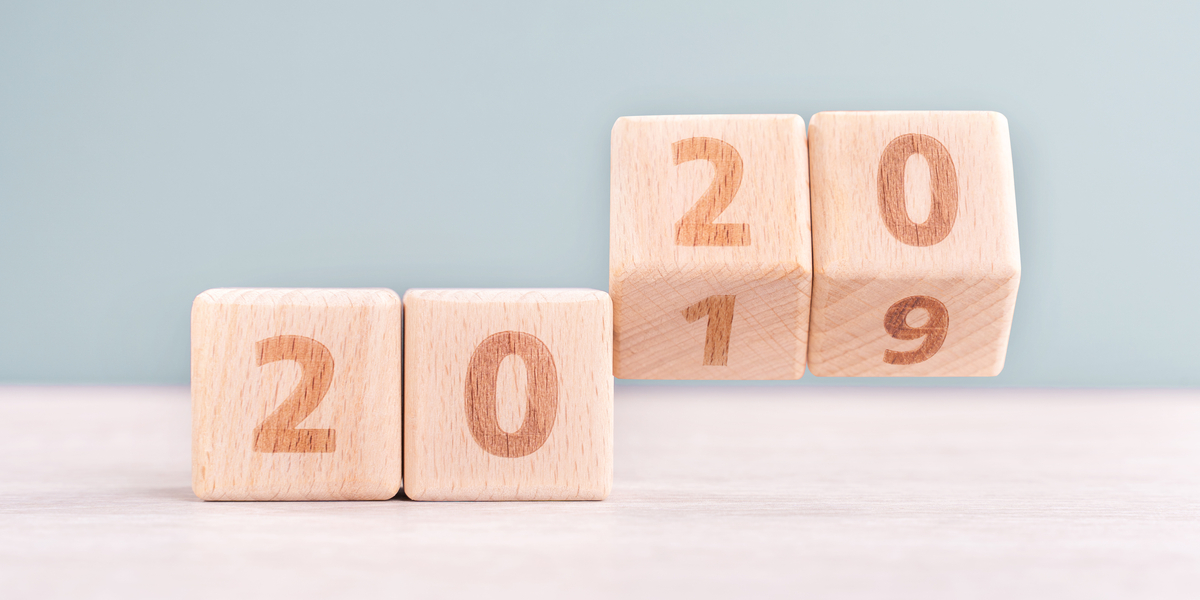 A letter from our CEO
To our valued clients,
In these unprecedented times, it is challenging to know what happens next and what to expect. However, over the past 12 months, we've seen our clients thrive in times of adversity, grow their firms, create efficiencies and use powerful technology to help maintain business as usual.
We understand that there have been significant challenges for the legal and conveyancing profession over the last few months, but we have always and will continue to work hard to ensure we deliver the best solutions to improve your workflow automation and to enable you to service your clients in the most accurate and efficient way.
At InfoTrack, our focus is and always has been you, our clients. The power of InfoTrack's offering is our seamless and secure integration with over 30 Practice Management Systems (PMS). We're more than a just a simple title search provider - InfoTrack prides ourselves on building the latest generation of software integration, generating greater efficiencies for your firm.
We take pride in finding ways to service you best to keep your firm moving forward. In April 2020, our HelpDesk achieved an all-time high Net Promoter Score (NPS) of 84.7! This is a testament to our dedication in providing you with premium service levels even with remote working challenges. There's a reason why we won the Australian Business Award for Service Excellence in 2019.
In recent times, the need for remote solutions and technology that can be accessed anywhere at any time became crucial. We saw many firms asking for assistance to transition to digital processes and our Transition to e-Conveyancing Care Package, implemented in March, has, so far, helped 324 firms get back on their feet. The innovative technology offered as part of the Care Package has always been available for our clients and we will continue to work with you to grow your firm once normalcy returns.
Consider your firm growth over the last 12 months. What strategies, tactics or technologies have you implemented over the last year that have helped you through these challenging times? How has your firm grown over the last year and what can you implement to return to business as usual? Looking forward, what do you want to achieve in the next 12 months?
Early in FY19/20 our complimentary seminars, Cultivate 2019, focused on helping you grow your firm. Learnings from the seminars included ways to free up your talented people from administrative tasks, so that they can focus on innovating and evolving your service.
However, growing your firm comes in more ways than learning. It's about keeping up with legislative updates, getting ahead of your competitors and preparing your team to take on more. With this in mind, we have always worked with you and encouraged you to lean on us; to ask for technology to help you become more efficient and productive, to help you meet regulation, better serve your clients and enhance your firm's reputation.
Each day at InfoTrack, our aim is to develop smart technologies that answer the call for what our clients need. We noticed your need for increased efficiencies when verifying your own client's identities and to feel sure you have taken reasonable steps to be certain your client is who they say they are. In November 2019, we launched the Australian legal industry first video verification technology as a fourth feature of WebVOI. This cloud solution can be used anywhere at any time and with recent ARNECC regulatory updates regarding remote working, usage of WebVOI has increased 260%.
In a time where stories of hacking are frequent and cyber security is paramount, we developed solutions to keep you safe. Complimentary Cyber Security Awareness Training and Securexchange have helped you protect your firm's data and your client's private information. As a result, InfoTrack were named in the top 10 of the AFR's Most Innovative Companies for 2019 for Securexchange.
Beyond legal and conveyancing, we opened our doors to litigation, family law and wills and estates. These are areas many of our clients have always serviced and now we are here to work with you. We uncovered 19% of our clients find filing court documents and managing matter updates to be a challenge in their day to day. With this feedback, Court Sync, a document syncing service designed to keep matters up to date when documents are received from the Court Portal, was born.
We understand that efficiencies, service and reliability are essential to your firm's success and we will not compromise on this. On 1 July 2020, necessary price adjustments will take effect to incorporate fee increases from relevant bodies and to enable us to continue to develop products to meet your standards and support your success. All adjusted prices will be inclusive of charges, service fees and applicable GST. A full updated price list will be available when you log into the InfoTrack platform from 1 July 2020. In light of July's price adjustment, if you require further information about how we can assist you, please get in touch with your InfoTrack account manager.
I would like to take this opportunity to thank you for your continued business. It is our mission to continue to support the profession during this transition to digital and your feedback is always welcome via ceo@infotrack.com.au.
Kind Regards,
John Ahern, CEO