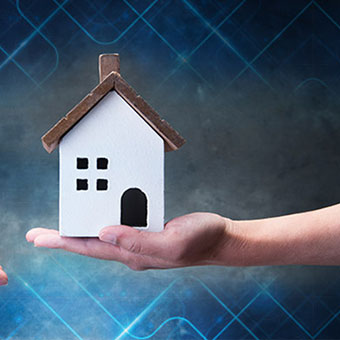 We're now in the midst of our second eConveyancing Roadshow and have been demoing our eConveyancing platform to thousands of practitioners across NSW and VIC. We've had an overwhelmingly positive response from the industry but there are still a lot of questions around eConveyancing so we've rounded up some fast facts based on our experiences on the road, talking to clients and speaking with some leading industry experts below.
1. The shift to electronic conveyancing is picking up pace
The NSW Government has announced plans to accelerate the transition to eConveyancing and similar measures have been taken in Victoria, Western Australia and South Australia. In NSW, Claire Martin completed the first paperless conveyance of a residential property in June 2016, followed soon after by First Class Legal in Victoria in early 2017.
2. Electronic transactions are legal
One of the most common questions we get from practitioner around eConveyancing is around the legality of eContracts and eSigning. The Electronic Transactions Act makes it clear that they are legal, and when it comes to signatures, whether wet or electronic what matters is authenticity, intent and context. Many articles have been written on the matter:
REINSW: Electronic signatures are legal
Allens: E-signature - a case study, but not a test case
3. Electronic signatures provide more security and evidence than ink on paper
Our electronic signing is done through DocuSign, the market-leader in eSignatures. A secure link to the document is sent via email and can only be accessed through that email, providing the extra security of an email password for access. DocuSign tracks metadata behind each signature to verify time, place, and IP address which can provide evidence as to who signed, on which device and where in the world.
4. Integration means no re-keying data
InfoTrack's platform integrates every part of the conveyancing process from VOI all the way through to eSettlement with PEXA. As Claire Martin said in our recent podcast "It's essential, especially with high volume matters, the re-keying of data just invites errors. It will streamline the whole process from end to end. If you just have to enter information once, you make sure it's correct once. If it's wrong, you just go back and fix it once rather than in 3 or 4 different systems."
5. It can save you hours, days or even weeks
Going digital not only saves paper, printing and post costs but significant amounts of time. With everything online there's no printing, collating, scanning or posting to deal with. Depending on the size of the project you can save hours to weeks. Claire Martin recently compiled and emailed just under 200 contracts in under 50 minutes for an off-the-plan project using PlanIT. Previously this would have taken 1 or 2 office juniors around 5 days, cost thousands in printing and courier costs and required a truck to transport.
6. Having no counterparts makes life easier
With eCOS, there is just one true electronic copy of the contract – no counterparts to deal with. Everyone signs the one electronic document making it so much easier. As Claire Martin said "With no counterparts you save so much time flicking through the pages, especially with off the plan launches, it minimises the room for error. The whole process is a lot more transparent, you can see who signed when and what stage each matter is up to."
7. It improves the experience for all parties
For lawyers and conveyancers having one true contract and integration among systems means one source of truth and no more re-keying data. Real estate agents get deals locked in quicker with the ability to sign at auctions and from any location. Vendors and purchasers get the keys and the fund faster and can sign from anywhere in the world.
8. eConveyancing is particularly beneficial to regional practitioners
As Philip Argy stated in our recent podcast "Regional practitioners are much quicker to realise that this gave them a significant competitive advantage. Their overhead is much lower than their city brethren, but they can now sit at their desk in Burke or Dubbo or Broken Hill and do an end-to-end conveyancing of a property in Sydney as easily as somebody sitting in the CBD can do it. They don't need to go anywhere, they don't need to visit anyone, you don't need to have physical presence."
9. Anyone can use it – it's that easy.
As Philip Argy stated after touring with us on our last roadshow "There was nobody who said when they saw it that it was too hard and they couldn't do it – they said 'is that all there is to it? Even I can do that'."