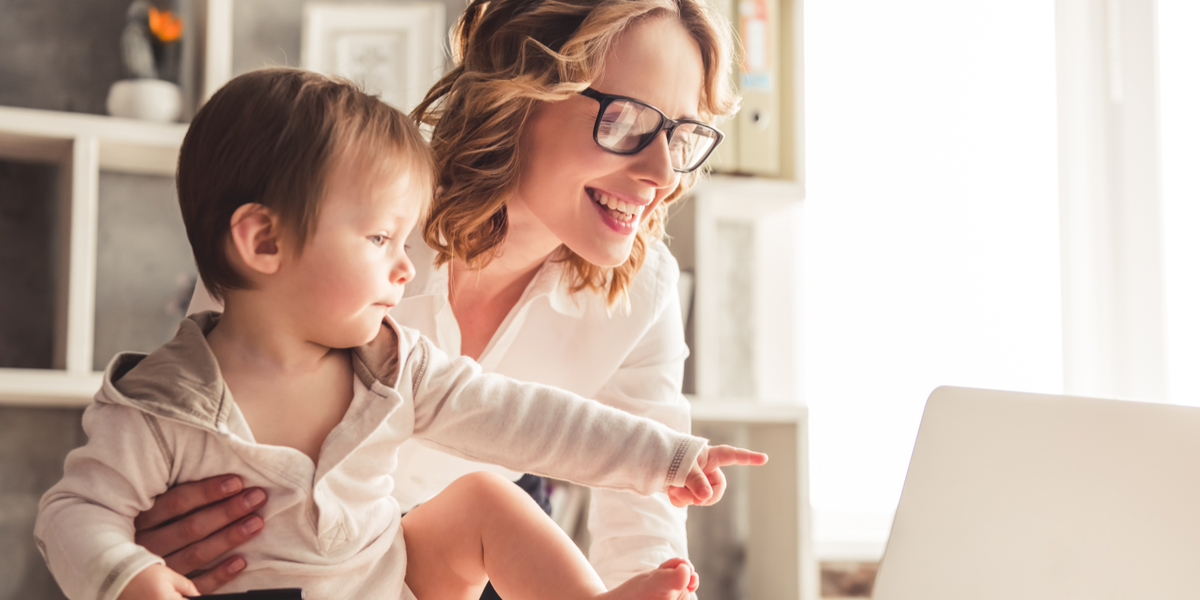 In these unprecedented times it is challenging to know what happens next and what to expect. Will social distancing and self isolation go on much longer? When COVID-19 has passed, will my firm recover? These are all big questions that we cannot yet answer, but what we can rely on is taking measures and implementing solutions now to protect your firm and grow it in a post pandemic world.
Over the weekend, NSW reduced restrictions on property inspects and on-site auctions allowing Real Estate Agents to re-commence business as usual while keeping important social distancing rules in place. The Northern Territory and Western Australia has also eased restrictions. But the challenge remains around supply of available properties – buying, selling or renting a new home is often a big decision and consumer confidence and economic stability are low.
This raises the question about how can we support and service our clients the best way possible at a time when change is inevitable and safety is paramount. It is clear that digital processes remain important to ensure lawyers, conveyancers, agents and their clients remain safe and healthy while returning to business as usual. So, how can you support your clients and future proof your firm at this time? Here are 5 solutions.
Support your clients by verifying remotely
Provide your clients with a flexible and easy solution to verify their identity. Servicing your clients well is a simple way to ensure your firm's success in a post pandemic world. InfoTrack's remote VOI solution, WebVOI, allows your client to verify their identity anywhere at any time and keep their verification documents secure. The Solution features four layers of identity verification smarts which are a first for the Australian legal industry. These layers of verification all work together to reduce identity fraud whilst adhering to social distancing guidelines and keeping clients safe.
4 layers of innovative technology verifying your client's identity
Document Verification Service (DVS): Eligible identity documents are sent to the national verification service which compares them to Australian Government records to confirm the details are valid.
Facial recognition: Facial recognition technology detects facial patterns and matches images regardless of angle, posture, lighting, facial hair of whether the user is wearing glasses.
Optical Character Recognition (OCR): Text is extracted from images and auto-populates the data into our WebVOI platform to ensure identifying information is recorded accurately and quickly. This means no manual data entry saving you time and reducing the possibility of human error.
Video verification: The newest WebVOI feature and an Australian legal profession first, video verification allows your clients to video themselves speaking a randomly generated code. It serves as an extra layer of verification increasing your confidence that your clients really are who they say they are.
Since February, usage of WebVOI has grown 83%! Amanda Spencer from Bridge Legal, an InfoTrack client, said "Once our staff knew WebVOI was compliant with ARNECC recommendations they were very keen to use it and now it's as if it is something that we have used all the time. Our clients are time poor and many can't readily get to a post office, given the current environment. Using WebVOI was a relief that we could get through the verification of identity process quickly and efficiently, whilst putting our clients at ease."
Keep yours and your client' private information safe
Hacking and cyber security challenges don't stop, either during a crisis or even as things return to normal. Now, more than ever, it is important to remain vigilant and maintain strict cyber security standards.
InfoTrack is finding more and more people are keen to hear how they can continue to manage their communications and property transactions securely while working remotely or making the transition back to business as usual. Securexchange can assist you to easily and securely share your trust account details and obtain your client account details when working remotely, without the necessity to try and reach clients to verify confidential details over phone. Securexchange effectively reduces administrative steps because of the transparency available in sharing documents, receipts and confidential details. This means one less call lawyers and conveyancers need to make throughout the day, at night or on weekends.
Invest in Cyber Security Awareness Training to protect the reputation of your firm
By completing Cyber Security Awareness Training, you and your staff can learn more about how to identify fraud activity, how to protect yourself from hacking attempts and what to do if your computer is hacked. This is valuable for your firm as a hacking scandal could negatively impact your firm's reputation, affecting your potential as a successful firm post pandemic.
InfoTrack has partnered with CryptoAustralia to offer our clients complimentary Cyber Security Awareness Training. For 1 CPD unit, the training can be completed online, anywhere at any time and covers:
What is payment redirection fraud?
How does payment redirection fraud work?
How to tell if you have been hacked
What to do if you get hacked
What to ask your IT provider
Cyber insurance
Reduce administration work and in person meetings by settling property electronically
Property settlements are moving forward despite social distancing. Whether you have never completed an electronic settlement before or don't have the time or resources to complete the administration required, your firm can still service your clients well and prepare your firm for future business. InfoTrack's purpose-built electronic settlement service SettleIT allows you to outsource any upcoming property settlements, sharing the load on the administrative aspects of conveyancing, post unconditional contract exchange. With one click, you can book an Australian-based, SettleIT agent who will act under your instructions and provide a personalised fixed-price service. SettleIT allows you to focus on what you do well in your firm, allowing you to thrive in a remote working environment, setting your firm up for future success.
Meet client demand with electronic signatures
E-signing is fast becoming the easiest and fastest way to complete documents like cost agreements, contracts and much more. Not only does e-signing save you time, but reduces costs and administration work too. Customers' needs are changing fast and it is important that you can keep up with the 24/7 nature of doing business. Not being able to bring clients into your firm to have important documents signed definitely slows down your processes and may give the impression that your firm set in old ways and not up to date. InfoTrack's e-signing solution, SignIT allows you to upload any document and send it to relevant parties via a secure email link. Parties can then review and sign the document online from any location. Lawyers can track who has signed the document on the SignIT dashboard and once all parties have executed, everyone receives a final signed copy. Since February, SignIT has seen a 130% increase in usage with clients saying their productivity has grown since implementing the innovative solution.
Efficiencies achieved when using SignIT:
Saves your firm time and money: No need to print, post and scan documentation back into your Practice Management System.
Secure remote access: SignIT offers SMS verification. This is an optional feature where you can select to have SMS authentication. When signatures have been requested and the email accessed by the recipient, they will be prompted to select the mobile number and 'send SMS'. An authentication code will be sent to the provided mobile number, which can then be used to access the document for signing.
Convenience when away from the office: E-signing accommodates the increased importance of workplace flexibility. When signing a document using SignIT, a secure link to the document is sent via email to your client and can only be accessed through that email. SignIT also offers status updates and automatically notifies all involved parties once a document is signed.
Electronic interactions minimise the impact of social distancing and gives clients flexibility. InfoTrack's Transition to e-Conveyancing Care Package features these solutions that can assist your firm to continue to manage social distancing requirements and maintain profitability and efficiency in a post pandemic world. Request access to the Transition to e-Conveyancing Care Package now to allow your firm to run as effectively and productively while you work remotely and as you return to the office. If you are not using one of these products, complimentary access is available until May 25, 2020.