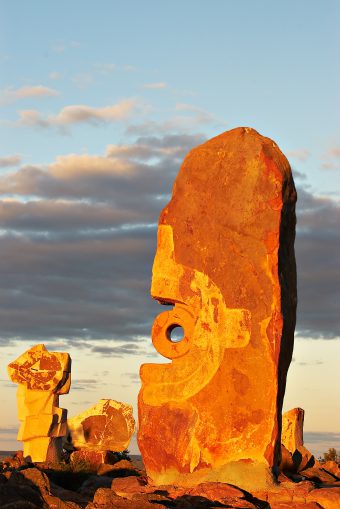 Why Broken Hill is a critical stop on the Connect18 journey
20 November 2018
by John Ahern
We've now been on the road for 10 weeks with the Connect18 roadshow and by the end of this week, we'll have made 42 stops across the east coast of Australia. I've been travelling with InfoTrack's senior leaders and speaking with legal & conveyancing practitioners in small towns and CBDs to find out how you're dealing with the transition to electronic conveyancing. At the moment we're making our way through Victoria and Far North Queensland before we finish in the far west frontier mining town of Broken Hill in New South Wales on November 30. 
Some people have asked me why we're covering so many kilometres and heading out to small towns. Why Broken Hill? Why not just run webinars or CBD events? Because we know that the only way to get the feedback we're seeking is to speak to you in person and we want to hear from a variety of practitioners.  
So much change has been happening in the conveyancing industry and we owe it to every single client to speak with you face-to-face and provide an opportunity to voice your needs and explain the challenges you're facing. There is no comparison to getting in our InfoTrack van and driving out to see you from one peninsula to the next.
The journey and the contrasting landscapes have been incredible, but the stories we've been hearing from you have been constant; your firms are facing mounting pressures as you try to keep up to date with evolving regulations while managing time and mitigating risk. There's a heavy burden on your shoulders and you're looking for ways to decrease risk and increase efficiency. 
Without going out on the road and speaking with so many of you in person, we would not have the feedback we now have and which we'll use to continue to develop integrated solutions that allow for secure and efficient e-conveyancing. These types of discussions just can't be facilitated via a web-based community platform, which is why Sympli has valued this opportunity so much in the lead up to their launch as a new e-settlements entrant in Australia. 
These roadshows have given us the opportunity to better understand what you're going through, whether your firm is regional or city-based, big or small. They've also given us the opportunity to see more of this amazing country and we can't wait to finish it off in Broken Hill and check out the Mundi Mundi Lookout and the Miner's Memorial. 
We have a few stops left and there's still time to register for the remaining seminars. Save your spot here.