From law to accounting associations, InfoTrack works with various partners across Australia. At the heart of each and every partnership is our desire to put our clients first. We do this by ensuring our partner collaborations offer benefit to our valued customers.
If you are interested in partnering up with InfoTrack in some capacity, get in touch with us: roni.millard@infotrack.com.au.

We have partnered with The Australasian Legal Practice Management Association (ALPMA), as the Principle Partner for the ALPMA Summit. We will be attending a number of ALPMA seminars and larger events throughout the year.

BOAB IT is an IT company, specifically servicing the legal sector. Offering the most secure technology available, you can trust them with all of your IT support requirements now and in the future.

Certified Practicing Accountants (CPA) is one of the world's largest accounting organisations, with more than 150,000 members worldwide. We have partnered with them to give their accountants easier access to our searching platform to make their practice more efficient.

Janders Dean provides consulting services to technology and knowledge management projects within private practice law firms and in-house legal departments. They also host the largest legal technology knowledge and innovation conference in the APAC region. As partners, we will be attending their annual conference this year.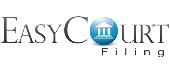 Easy Court Filing is an online software tool that creates files in the format required by New South Wales JusticeLink eServices. Visit Easy Court Filing website for more information.

FileMan provide file archiving management tailored to law firms and conveyancing practices. Their commitment to increase archiving issues for hundreds of businesses throughout Australia. Visit the FileMan website for more information or contact us on 1800 738 524.

Loan Closer provide an electronic platform to provide you with transparency in the Australian Post-Approval market. They offer free trials. Visit the Loan Closer website for more information.

Scott Ashwood is a national settlement agent and legal searcher which was acquired by InfoTrack in 2013. We can offer our clients their national settlement service, which is known within the industry as having an unsurpassed level of service, at competitive pricing, view the Scott Ashwood website for more information or contact us on 1800 738 524.
We have recently partnered with Thomson Reuters Elite, which is a sector of their Legal Business. This partnership will directly benefit Elite clients, who will have the opportunity to integrate key services with us, such as online searching.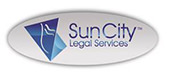 Rudov & Associates
02 9267 8865