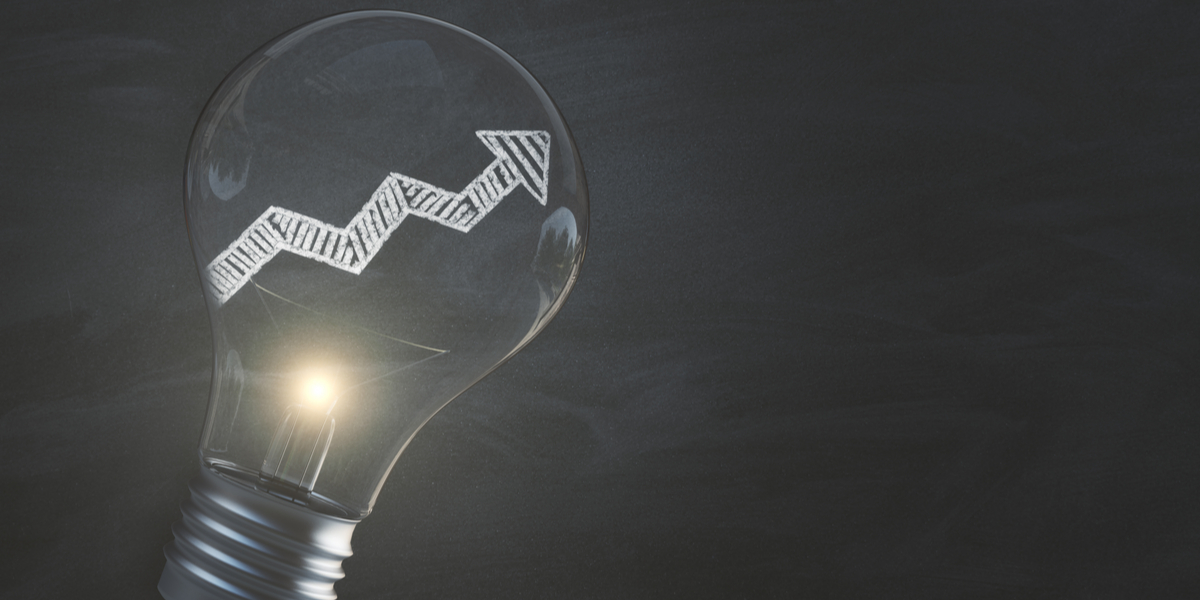 Innovation is a term that's often used in business. In many businesses, you're likely to hear the terms "innovation" and "innovative" multiple times. Yet, it is often so loosely used that we sometimes forget what it means.
Innovation uses a previous existing invention – a product or service, and strategically manipulates it to add value, generate commercial success and create market impact. Simply put, innovation is about staying relevant. We are in a time of unprecedented change. As a result, what may have helped an organisation be successful in the past, could potentially be the cause of their failure in the future. Companies need to adapt and evolve to meet the ever-changing needs of their clients.
In August 2019, InfoTrack was named in the Top 10 Most Innovative Companies by the Australian Financial Review and Boss Magazine. As the top legal technology company named, this cements InfoTrack's position at the forefront of legal technology, helping our clients.
A good formula when developing a culture of innovation is to encourage curiosity and freedom among a group that think differently. Basically, cognitive diversity + curiosity + freedom = innovation.
When you have this formula in place, getting time to innovate becomes less of a challenge. Getting unique minds together and encouraging them to asks questions, are traits that can thrive simply through water-cooler conversations.
At InfoTrack, the best ideas come from our people who love what they do. Each InfoTrack employee has an opportunity to see their ideas come to life, rather than a culture of top down initiatives.
When shifting towards a culture of innovation, there are two groups to consider:
Clients, these days, evolve with change. Clients are much more sophisticated, and they look for organisations that can assist them efficiently and make their lives as easy as possible. InfoTrack prides itself on providing technology to increase efficiencies inside our clients' firms. Many of our innovations centre around helping our clients grow their business, because when they grow, we grow with them.
Being innovative in the legal and conveyancing industry is non-negotiable. It is no longer a choice, it's required to stay ahead of competitor firms and to maintain happy clients.
Generation Z, entering the workforce now, is born to use phones and technology options as a part of daily activities. As such, using innovative, up to date technology is a key driver of attracting quality staff. In addition, being an organisation that offers innovative products and services, positioning you as a leader, at the forefront of your industry, also serves as an attractive factor.
For several years, lawyers and conveyancers delayed innovation or were slow on the uptake. Everything was done manually through pen and paper. But, with technology being a big contributor to 21st century businesses, we see the first movers in those industries disrupt the market, while firms who refuse to keep up with change do not gain a competitive advantage.
Being innovative allows your organisation to survive in the industry and grow rapidly and successfully. Here are five ways you can help your company be more innovative.
Embrace a firm-wide culture of innovation
As discussed previously, change is the one thing that is very difficult to implement towards a group of people, no matter what size. Thinking of methods to immerse legal and conveyancing professionals into the digital age, such as training and development programs, will positively affect the overall result of embracing the culture of innovation.
Embrace the game-changers
Game changers are firms or people with fresh ideas. A modern eye on solutions and methods. Look back at the innovation equation. Thinking differently and having a fresh eye can propel your firm forward.
At InfoTrack, three times a year, we hold internal hackathons and give our developers the opportunity to come up with a technology they can implement in the coming months. Typically, this technology will help solve a problem for our staff or enhance our current products to benefit our clients.
Empathise with clients
Invest in a client-centric approach. Speak your clients' language during collaborations and interactions. Understand what daily challenges they face and think about how you can help solve them.
In March 2019, InfoTrack launched Securexchange, which is designed to stop the need to share trust account details via unsecured emails, protecting against financial loss and the reputation of all professional parties involved in a property transaction. When developing Securexchange, InfoTrack surveyed their legal clients and learned of an alarming number of cyberattacks, with 29.8% experiencing hacking attempts and 23.3% having their emails intercepted. This is what sparked the need for the innovative technology solution.
Integrate technological advancements with firms
Integrating technological advancements, instead of fearing them, can really help you grow rapidly. You offer a higher level of service and make employees more productive.
For clients of InfoTrack, we offer complimentary product training. With support from us, our clients have an increased chance of succeeding in implementing new technology as they have had first-hand training and know who they can reach out to for assistance.
Improve communications
Innovation is a team effort, so it depends on good communication and collaboration. Think about where all your people are located. Larger firms now have multiple offices, so communicating and collaborating with people from across all of your organisation may assist in fostering a stimulating workplace to help your team understand multiple perspectives and generate innovative ideas.
By understanding why being innovative is so crucial to succeed, firms can start immersing themselves into innovative practices to successfully grow. Innovation serves several purposes; to set you apart from others and get your firm ahead of competitors. Innovation can help you save time and become more efficient, freeing you up to grow your firm further. You don't always need young people for a chance at innovation, simply a mix of different thinkers to ask questions of one another. How you achieve an innovative work culture, depends on who is involved and how your workplace is structured.
Useful links:
The InfoCast – Incremental innovation in the digital age