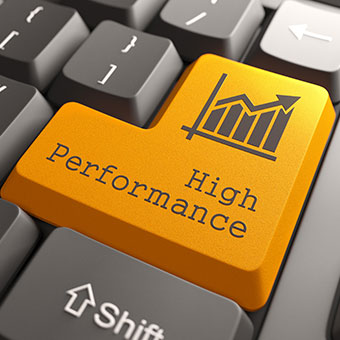 How to turn your firm into a high-performance legal practice
There are many aspects involved in what makes law firms successful, and in the not so distant past, early adoption of technology advancements was an aspect that was often overlooked. In an industry so rich in tradition, it was often difficult to see the forest through the trees. We knew it was there somewhere, but the how do we find it when we are legal specialists, not IT specialists?
Interestingly, Macquarie Bank's current legal benchmarking results showed that large and mid-sized law firms across Australia are strong performers in efficiency, automation, future (or forward) looking and client focused. Technology helps these areas of high performance, become stronger.
From my experience working in and with law firms, I have learnt that it is usually fear of the unknown that halts progression in relation to technology. The system you have works 'fine' for the way you've always done things, but it won't work with the new technologies on the market.
So, what can improving technology in your firm mean for you? What will it mean for the future of your firm?
Increased efficiencies
Working smarter enables you to use your time more efficiently giving you the ability to have a healthier work / life balance – or take on more work – the beauty is that it gives you that choice. It's about streamlining the mundane tasks, so that you have more time for yourself and for your clients.
Improved revenue generation
Time equals money. There is no truer statement in the legal industry. In saying that, it's simple to see that increased efficiencies equates to improved revenue generation. It's not rocket science – it's computer science.
Increased staff satisfaction and retention
With the technology generation now equating to a large portion of staff within the industry, you're employing teams of professionals that expect great technology. I have known firms that have only given in to updating software because when it came to recruiting new solicitors, they couldn't find anyone that knew how to use their systems. Don't let this be you. This generation of professionals have a knowledge of technology never seen before in this industry and it is our responsibility to recognise and value this.
If anything, utilise the skills and expertise new hires bring to the workplace – they have the skills your firm will need to adapt and remain strong, well into the future.
Increased client satisfaction
Not only is your team from the technology generation, but so are your clients; and even those that were not born with this technology at their fingertips, have adapted to it. It is important to recognise that many of the industries that your clients belong to were early adopters of technology and embraced the change early on. Offering services such as electronic signing of documents to your clients is something that will illustrate to them that you understand that their time is valuable and you are prepared to go the extra mile to accommodate their needs. Happy clients also mean good word-of-mouth, and good word-of-mouth can generate referral business.
More time to win new business
If you are spending less time having to run your business, then you can spend more time on developing your business. Winning new clients is key for any business to stay profitable. Working smarter ensures you have the time to focus on growing your firm and solidifying its future.
Where to now?
You don't know what you don't know - and that's okay! The key is asking questions and finding ways to adapt and become future-ready with the right technology at your fingertips. Lean on your colleagues and technology provider to help you develop the right skills to become a future-ready firm.