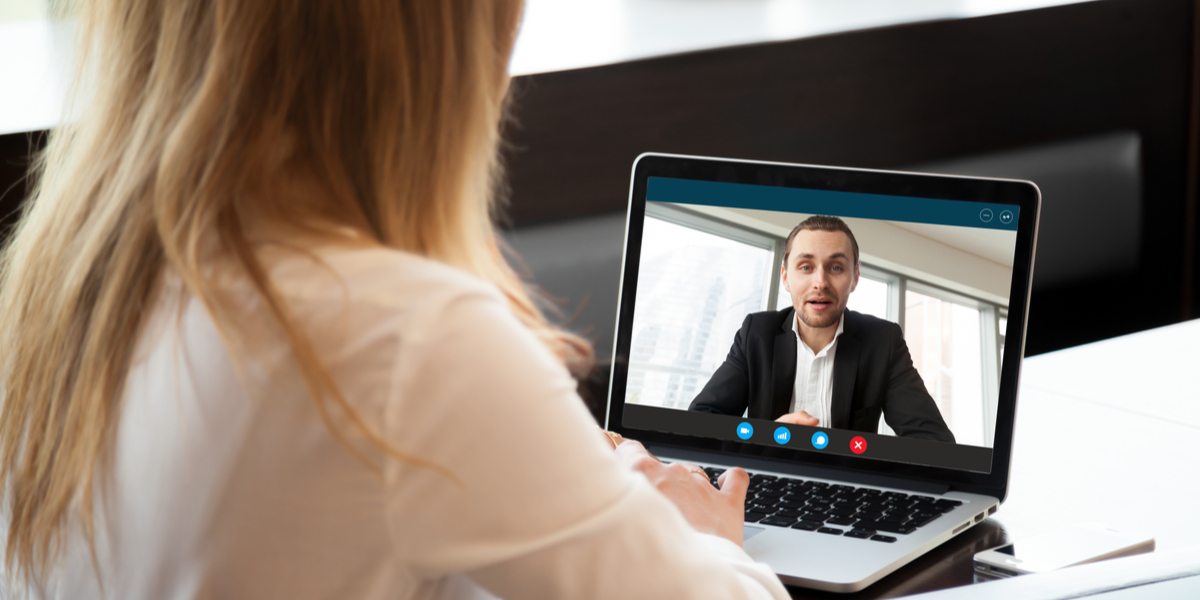 In the current climate, working from home or away from the office has become a necessity rather than simply making headway towards a flexible working arrangement. Now more than ever, the health and safety of people is leading the way. But even during times like these one big question remains; are we as equally productive at home as we are in the office? Do we get more or less work done working from the comfort of home? Some will argue they are more productive with less noise and interruptions, while others find tasks to complete around the home that distract them from work.
So how do we combat this? Here are three tips and tools to ensure your firm can continue to work anywhere at any time, combatting that productivity lag.
Think about how you communicate with staff and clients
If you've been working from home for a while, there might be a sense of isolation from your team. It's important to use tools beyond email and instant messaging that replicate the feeling of being together. Video programs like Zoom and Microsoft Teams are easy to use and allow for those casual team conversations. You can use them to check in or simply engage more naturally with your team.
Similarly, when it comes to communicating with clients, video chats replace face to face meetings effectively. It can also enhance your productivity as you can move from meeting to meeting without taking out any time to travel.
As a property lawyer or conveyancer, it's likely that most of your face to face meetings to verify identity have been cancelled – either by yourself or the client you need to identify. Don't let this hold up your processes. Verify your client's identity remotely using WebVOI.
How does WebVOI work?
InfoTrack's remote VOI solution, WebVOI, offers lawyers and conveyancers four layers of identity verification smarts including:
Australian Government checks:
Eligible identity documents are sent to the national verification service which compares them to Australian Government records to confirm the details are valid.
Facial recognition:
Facial recognition technology detects facial patterns and matches images regardless of angle, posture, lighting, facial hair of whether the user is wearing glasses.
Optical Character Recognition (OCR):
Text is extracted from images and auto-populates the data into our WebVOI platform to ensure identifying information is recorded accurately and quickly. This means no manual data entry saving you time and reducing the possibility of human error.
Video verification:
The newest WebVOI feature, video verification, allows your clients to video themselves speaking a randomly generated code. It serves as an extra layer of verification increasing your confidence that your clients really are who they say they are.
These premium features are a first for the Australian legal industry and help to combat the rising number of fraudsters looking to target the property industry.
Make sure your technology at home is just as up to date as in the office
For many of us, our workplaces have up to date technology with premium security settings. To work from home effectively, it is imperative that your technology matches and that your cyber protection is up to scratch to keep your clients' private information safe.
Email fraud has become a major problem in the Australian property market. Securexchange helps to stop your firm and clients becoming victims of cybercrime. Designed to stop the sharing of trust account details via unsecured emails Securexchange, protects against financial loss and the reputation of all professional parties involved in a property transaction.
4 reasons to use Securexchange:
Securexchange changes the way you communicate your trust account details and confidential documents as it is in a secure environment.
Securexchange provides a safe environment for all parties in a property transaction to exchange confidential information such as documents and bank account details.
The Securexchange site is only accessible to a network of Authorised Users. All users must enter their password to login and are requested two-factor authentication when accessing privileged information.
All information entered in Securexchange is encrypted for additional security.
Similarly, by completing Cyber Security Awareness Training, you and your staff can learn more about how to identify fraud activity, how to protect yourself from hacking attempts and what to do if your computer is hacked. InfoTrack has partnered with CryptoAustralia to offer complimentary Cyber Security Awareness Training.
For 1 CPD unit, the training can be completed anywhere at any time and covers:
What is payment redirection fraud?
How does payment redirection fraud work?
How to tell if you have been hacked
What to do if you get hacked
What to ask your IT provider
Cyber insurance
Make sure you can still complete daily tasks with ease
There are still always going to be daily administration tasks that need to be completed despite where you are working. If you aren't set up properly at home, finishing these tasks is going to be time consuming and will negatively affect your productivity. Ensuring your files are in the cloud, perhaps by using OneDrive, means you can continue to access these on the go.
During this time, you may find it hard for your clients to come into the office to sign a contract and the postal service is slower at the moment due to countries in lockdown. To combat this, you can use electronic Contracts of Sale and have your client sign them electronically using SignIT.
E-signing is fast becoming the easiest and fastest way to sign documentation. Not only does it save you time, but reduces costs and administration work too. Customers' needs are changing fast and it is important that you can keep up with the 24/7 nature of doing business.
Efficiencies achieved when using SignIT:
Saves your firm time and money: No need to print, post and scan documentation back into your Practice Management System.
Secure remote access: SignIT offers SMS verification. This is an optional feature where you can select to have SMS authentication. When signatures have been requested and the email accessed by the recipient, they will be prompted to select the mobile number and 'send SMS'. An authentication code will be sent to the provided mobile number, which can then be used to access the document for signing.
Convenience when away from the office: E-signing accommodates the increased importance of workplace flexibility. When signing a document using SignIT, a secure link to the document is sent via email to your client and can only be accessed through that email. SignIT also offers status updates and automatically notifies all involved parties once a document is signed.
Completing property settlements when working away from the office is another challenge many property lawyers and conveyancers face. InfoTrack's purpose-built settlement service SettleIT allows you to outsource any upcoming property settlements, sharing the load on the administrative aspects of conveyancing, post unconditional contract exchange. With one click, you can book a SettleIT agent who will act under your instructions and provide a personalised fixed-price service.
During a time where more firms are working from home, we have a virtual team assembled who can assist with your upcoming settlements. Their 4.8 out of 5-star rating is a testament to the level of service you can continue to expect, especially when you may need this now, more than ever before.
The good news is InfoTrack products have always been here for your at home or away from office use. You can continue to expect that our leading legal technology innovations will deliver for you. Our cloud-based services are available on demand, anywhere at any time meaning you can still offer your clients a premium service from the safety and comfort of your own home.
To continue and even enhance your level of productivity without the office, get started with InfoTrack today.
If you have questions around how InfoTrack's product suite can help you be more effective when working from home, join our complimentary online Q&A session with CEO, John Ahern on Tuesday April 7, 2020. The online webinar will run for 30 minutes from 12 noon AEST. Register here today.