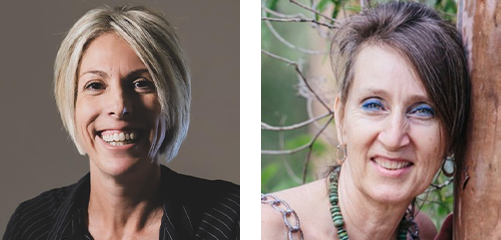 In early September, around R U OK? Day, InfoTrack shared some information to support lawyers and conveyancers, particularly our Victorian colleagues, who, at the time were still navigating Stage 4 lockdown due to the COVID-19 pandemic. We know that the mental health of Australian lawyers and conveyancers has been known to have a poor track record. All lawyers struggle under high workloads meaning working out of hours is common.
In March, InfoTrack asked our clients about the greatest challenges their firm faces. 32% shared that work/life balance was a key challenge. The survey was conducted at the very early stages of lockdown and the transition to remote work. In July, law firm Hamilton Locke conducted a survey and found, "The mental health of Australian corporate lawyers is plummeting amid COVID-19, as the pandemic worsens wellbeing in an industry already renowned for its poor track record on the issue." The longer we remain socially distanced, the harder it is to maintain strong, positive mental health.
In light of these statistics, InfoTrack has created a four-part health and wellbeing webinar series, to help lawyers and conveyancers create sustainable careers and fulfilling lives. The series will feature health professional turned lawyer, Amanda Mead and Dr Leila Davis, a Family Doctor and Gestalt Therapist with extensive experience in mental health care and personal growth.
Amanda and Dr Leila have both made careers out of helping lawyers and conveyancers navigate the mental health challenges of their high-demand roles. Amanda creates insights from her professional expertise as well as her experience starting out as a new lawyer whilst nursing a newborn baby.
The webinars explore perfectionism, anxiety and stress management, healthy work/life balance and Imposter Syndrome. Each complimentary webinar will air live each Wednesday morning of November at 10am. Ahead of the series going live, Amanda and Dr Leila spoke with InfoTrack.
How did you realise there was a need for health and wellbeing services explicitly for lawyers?
AMANDA: When I became a lawyer, especially in the early years, when I was talking to the people around me, I heard that they were really struggling. I thought wow, everybody is really out of balance. I could see that something needed to change. Separate from that I recognised within myself that something needed to change too. Because I could see what was going on around me, and because I looked at myself, I released something needed to change and there needed to be a better balance. I started asking lots of questions to find an answer to firstly "how could I help myself" but also how could I help other people like myself?
DR LEILA: My experience is very different to Amanda's. I was a GP in the CBD of Brisbane for 10 years in a practice right off the Magistrar's Court and so that was my first introduction to the law and to lawyers. We would get all kinds of people – barristers, judges, politicians as well as the criminals, so it was both sides.
I realised pretty quickly that lawyers are suffering from what I call the four pillars or four signposts to burnout. That's why we chose these four topics – burnout leads to all this unnecessary suffering. Mental health issues like depression and suicide are actually very treatable – we need to engage in discussion about them. There's a lot of unnecessary suffering just because there is a stigma around mental illness.
My passion is supporting lawyers to avoid burnout, so they become highly productive and live a meaningful, rich, rewarding life. Because we only have one chance at it. Living with perfectionism, work addiction, anxiety and imposter syndrome will lead to burnout. No question. I've seen it so many times in my long career as a GP and psychotherapist. The cost is huge.
Relationships wither, marriages fail, careers go off the tracks, alcohol becomes the crutch. I know how to interrupt the pattern, and as a result, lawyers don't have to spend years in therapy or enter a zen monastery.
How did you both begin working with each other?
DR LEILA: We were both on LinkedIn doing a similar sort of thing and one of us reached out to the other and said, "Let's have a chat." We thought about getting together and pooling our resources for a bunch of people who really need support.
AMANDA: We were on the same path, at the same time, trying to help the same kind of people. I feel personally that it is a world-wide issue and if we can help as many people as possible then that's a job done.
You're writing a book together. What does it cover and when can expect to see it on shelves?
AMANDA: Our book is due to be released in early 2021. The book will cover the Four Pillars out of Burnout. How to make sure that you don't burn out and how to act sooner rather than later. It will discuss how to help lawyers maintain their career. How you can be a lawyer and still maintain the balance. How to create a sustainable legal career that is consistent with having a life as well. A life that you love.
DR LEILA: Our book is going to be about all the tools to get you on the path to release the straight jacket of success. It might not be fun, but you can still enjoy it.
Any tips you can share ahead of the webinars?
AMANDA: It is exhausting being a lawyer and if you don't have good boundaries you are going to burn out. It's not if, it's a case of you will. You have to have some outlet so you can re energise, whether it's playing tennis, going for a walk along the beach or doing meditation before bed. That is what is able to sustain your legal career.
It's also worth thinking about the opportunities and pathways out of burnout. If you're able to recognise it, you're able to take steps along those pathways.
When speaking with lawyers, one of the most poignant times that we both recognise is; if the lawyer can't recognise where they are at today then, they are burning out. And the pathway back from burnout can sometimes take three years. So, we ask those people, are can you afford to be burnt out for three years? Many people respond, "absolutely not – I can't afford to be burnt out for even one day, so I have to make changes today."
To enhance your own health and wellbeing, register today for each of the four pillars you wish to attend. All webinars are complimentary.
Together, Amanda and Dr Leila are also offering a six week course which will guide webinar attendees through Dr Leila's signature three step process:
Reconnect to yourself
Build awareness
Make better choices
They're offering a special discount for webinar attendees if you sign up before November 25.