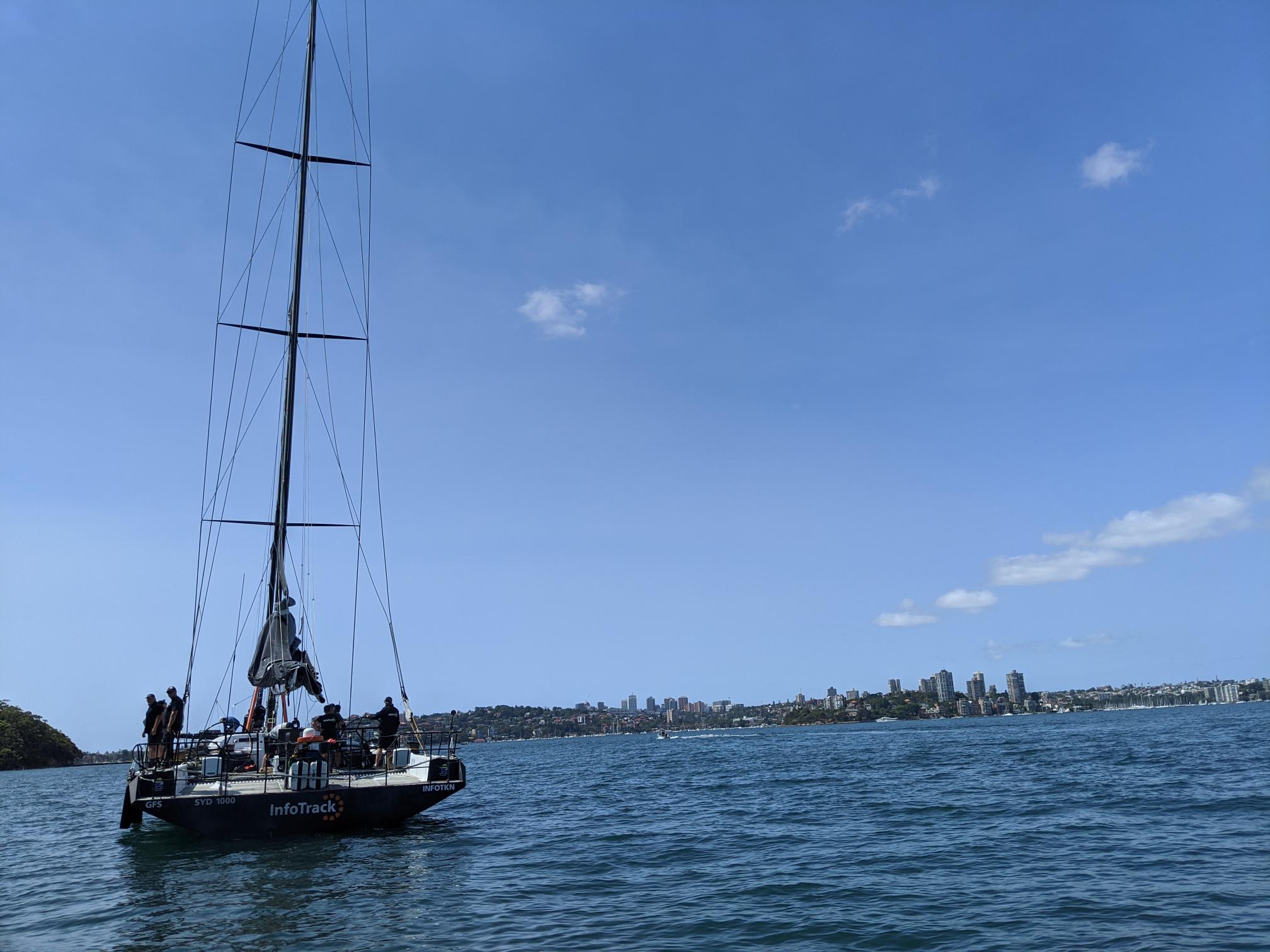 With only 4 weeks remaining until the start of the Rolex Sydney to Hobart, our crew have been training hard and experiencing all the ups and downs that come with preparing for this gruelling race.
While bushfire smoke envelops Sydney and strong winds have inhibited training lately; the energy, morale and dedication of the crew have remained high.
Learning how to operate in various weather conditions is key to racing well during the Sydney to Hobart. But it's not just learning what to do on the boat, it's also about learning the roles of each crew member and knowing they can complete what is expected of them. Training for the Sydney to Hobart is all about trust. It's learning to trust that your teammates will be where they need to be to complete a manoeuvre or trusting they will do as they say.
Those from InfoTrack, who are sailing in their first Sydney to Hobart, including Kristy Bullock, Head of Products, Denis Niclair, Head of Major Accounts and Josh Bicknell, Northern Sales Manager are becoming experts at interpreting the hand signals the seasoned crew use to know when and where they need to be.
As each day passes and the Sydney to Hobart race comes closer, final training isn't so much about learning, but it is about final preparations – ticking all the boxes to make sure each part of the supermaxi is in perfect running order. About one week prior to the race, the crew will finalise all preparations and rest in the lead up to ensure they are in top shape for the race on Boxing Day.
The supermaxi team have done at wonderful job preparing for one of the most challenging yacht races in the world. We wish them the best of luck for the Sydney to Hobart race.