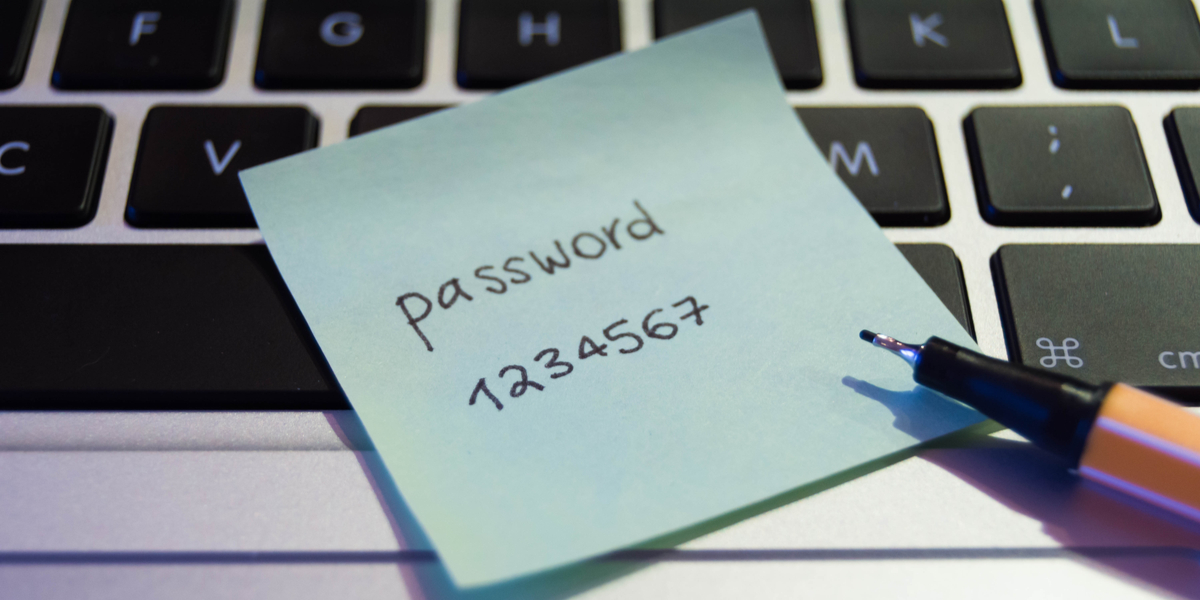 While it might sound hard, two-factor authentication is an essential part of making sure we are protected digitally. What two-factor authentication entails is two steps to verify that you are who you say you are, so that even if a password falls into the wrong hands, there is an extra layer of security needed to prove who is trying to access your information.
Two-factor authentication is used by many industries – think about online banking. You often need to log in and to transfer money, a secure code may be emailed or sent as an SMS to you. Once received, you can prove it is you making the transaction.
While it is an easy process, only 10% of Google users have signed on for two-factor authentication. The biggest challenge to encouraging people to sign up is how complex the process sounds and also the effort of having to prove your identity for seemingly simple things like a banking transaction.
Having your own systems question who you are is frustrating at times. But think about legal practitioners who have many different clients and often work with highly sensitive information. Verifying the identity of clients is key to protecting you and your business from fraud. But there are a few ways to understand your clients are who they say they are. The most popular being online Verification of Identification (VOI).
Did you know almost 50% of legal practitioners still photocopy their client's identity documents, while 23% send clients to the post office. Only 19% use an online VOI tool and 8% arrange VOI through an agent. Many practitioners are likely continuing with the manual method of verification out of habit, but as more of the conveyancing process becomes digital it's important to consider how you can improve not only the efficiency, but the security of your VOI process.
In response to these statistics and to encourage the shift towards digital, InfoTrack created WebVOI to provide extra due diligence measures for verification along with flexibility with the verification process. WebVOI enables you to verify your clients in-person, remotely or to send them to one of our offices in Sydney or Melbourne and have an agent verify them. These three options mean that regardless of which method you choose, WebVOI runs additional checks in the background help enhance your due diligence and give you greater peace of mind when it comes to VOI. Our aim is to provide you with an online verification tool that provides additional layers of verification and hence authentication.
Using two-factor authentication goes a long way to preventing the wrong person, like a hacker, saying they are you and having access to your accounts and personal information.
To combat hackers, in March 2019, legal-tech innovator, InfoTrack launched Securexchange, which is designed to stop the need to share trust account details via unsecured emails and protects the reputation of all professional parties involved in the property transaction.
The key to the service is that only verified parties can view trust account and deposit information, streamlining communication between those parties and offering transparency over the progress of the exchange.
InfoTrack CEO, John Ahern says "We surveyed our legal clients and learned of an alarming number of cyberattacks, with 29.8% experiencing hacking attempts and 23.3% having their emails intercepted. Off this back of this knowledge, we developed Securexchange, to assist in bringing together verified parties in a tightly secured transaction to exchange details in real-time."
InfoTrack are continually adding new features to Securexchange. The most recent gives lawyers the ability to securely share an Electronic Contract of Sale (eCos) with real estate agents directly from the InfoTrack platform. Coupled with the ability for lawyers to share Trust Account details securely with other parties, Securexchange provides legal and conveyancing professionals with a real answer to combat cyber-fraud at no expense to their firm.
Unfortunately, fraud has become a major problem in the Australian property. Hackers are continually finding new ways to intercept communications and divert funds to different accounts, or providing information to try and have access to someone else's details, robbing innocent individuals. To protect yourself and your business, invest in strong technology services and always be smart with what information you share.