When thinking about collaborative teams and how we aim to support you, our valued clients, there's alot to be said for putting a face to a name. With this in mind, we spoke with three members of InfoTrack's Account Management team to learn about how they connect and collaborate with you. From the power of a demonstration, to what question they get asked most frequently, this is who they are and what they want you to know.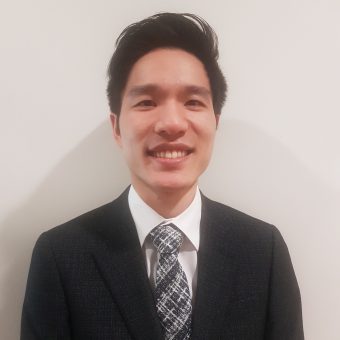 Vincent Choi, Account Manager, InfoTrack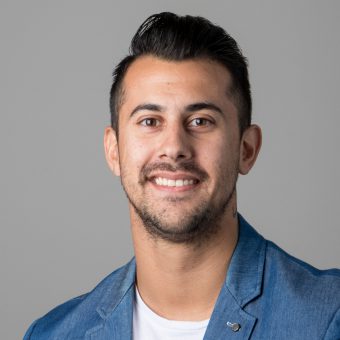 Robert Gomez, Account Manager, InfoTrack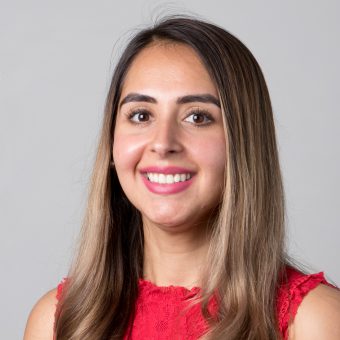 Ghazal Karimi, Account Manager, InfoTrack (GK)
What is the most frequent question you get asked by clients?
VC: Out of all the questions my clients ask me, the one I get asked most frequently is about price. It seems almost second nature or a habit to ask about the cost of our products and services. Some don't like to ask point blank, as they usually ask around the issue, but it always comes back to price.
RG: The question I get asked the most is, "how can I conduct an Electronic Settlement without subscribing to PEXA?"
GK: Lately, proactive clients have been asking about July 1 mandates. They want e-conveyancing solutions. Then there are those who aren't ready to make the change and they need assistance.
You do a lot of product demos. What value do you think "doing it together" gives our clients?
VC: Doing product demos together provides the tools, the insight, the knowledge to service our clients the best. Sharing the knowledge goes far beyond what a single person can accomplish, and I believe it allows us to excel and exceed the task set ahead of us.
RG: The value of doing demos together allows me to effectively communicate new product features, how to use new products and get to know the client. It also creates a sense of belonging – so that the client does not feel like they alone in the process.
GK: I do about 15 demos per week. I'm a visual learner and I find demos more interactive – they build a good rapport. What can take ages over the phone to explain to a client, can be done much quicker and more clearly over the phone. We can look at the client's environment together.
The best part of a demo is that other members of the team can join. I can talk to a solicitor, their admin staff and office managers. For example, the solicitor can determine if the product will be easy to use and suitable for the staff to manage by themselves – saving double handling of information entry. Typically demos are one on one but with group training you get a multitude of perspectives that help all people involved, learn.
What makes a favourite client? What is the best way to build a relationship with your clients?
VC: My favourite client isn't particularly the nicest one. It happens to be the client who is the most real with me. They enjoy having a discussion around opportunities to leverage our technology, asking great questions and being able to share opinions and be open to suggestions. The client happened to be a director of a firm who was not part of the bar and was able to have more of a business discussion to understand how we could help each other.
RG: A favourite client, in my opinion, is someone with an understanding of the industry's trajectory into the electronic space with an open mind to adopt services to further streamline their productivity. Before asking those difficult questions and tearing through their stand-offish layers, I find asking questions about who they are, where they came from and why they do the things they do outside a business perspective, allows the client to feel a sense of ease in a safe and comfortable environment. This allows you to be seen not another "Car Salesman" but a Trust Advisor.
GK: I don't just talk about work. Building a relationship with your clients means more than just communicating with one client. It's about getting to know all departments in the firm and it's good for them to know who I am.
Building a personal relationship makes it easier to talk further with them – makes it easier to simply pick up the phone and give them a call.
What do you love about your role?
VC: The Team. Words can't describe how amazing the team is and how they make the role far beyond loveable. The support, the articulation, the vibe, the challenge, the passion and the culture. It truly is a 'family' and is a true blessing which makes me love the role so much more.
RG: The thing I love most about my role is speaking and meeting with all different types of professionals coming from different ventures of life. This allows me to see different aspects of the industry and understand why they are doing what they do.
GK: I love talking with different people. I have an understanding of the industry so I can relate a bit with what is going on. I also love my team. They are friendly and are always there to help me out.
What is your industry background? Where is your area of expertise?
VC: I have an extensive background in aviation services (airport-side), managing the services on the ground to flying customers. Day to day, this meant if anyone at the check-in counter, during the operation of the flight, or any other 'incidents' were to occur, I'd be the person to call and resolve it. Not the most pleasant first introduction when the expression of the customer was very disappointed. I'd say it allowed me to develop skills in handling disappointed clients. For example, a flight cancellation would cause me to deal with 500+ clients in the day. Exciting I know!
RG: I come from a Conveyancing background, completing my Advance Diploma of Conveyancing at Ultimo TAFE. Shortly after completed my diploma, I worked at a boutique practice dealing with standalone Conveyancing matters. This means I really understand the day to day of our conveyancing clients.
GK: I have a double bachelor's degree in law and economics. I have also spent time in admin, as a paralegal and a solicitor in general practice. I love keeping up to date with industry changes as this helps me help clients. I understand their business processes and their pain points.