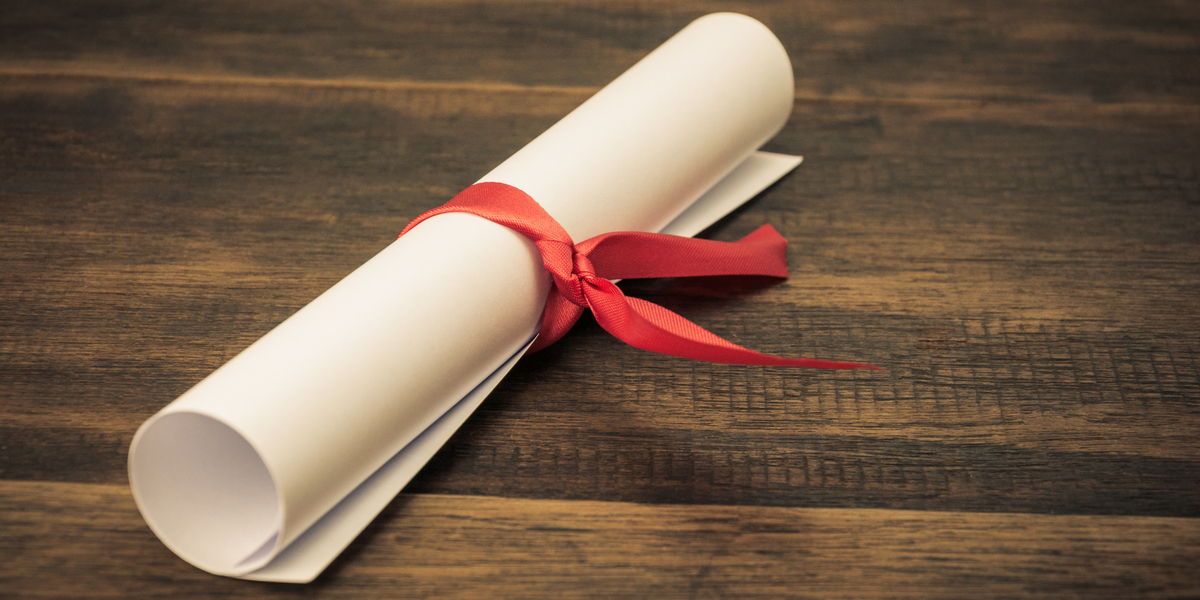 Property ownership is an important milestone in achieving the Great Australian dream whether it is a first home or building an investment portfolio. In 2016-17, home ownership in Victoria stood at 68% but has continued to decline by 7.1% over the last 12 months. However, Victorian first home buyers have been able to continuously enter the market, aided through the government buyers' schemes and incentives. As Victoria leads the way to unlock affordability for first home buyers, this creates an opportunity for professionals to deliver a greater experience in their client's home purchasing journey. Importantly, first home buyers eventually become up-sizers, down-sizer or investors, so delivering a memorable customer experience at the start can lead to a long-term customer relationship.
The buyer's journey and experience
Property buyers face one of the most complex and high-stakes decisions of their lives.
They are often caught in the lengthy cycle of settlement, starting with the property search through to registration. Once the cycle is complete, professional partners often experience pressure in retaining a continued long-term relationship with their customers. As conveyancing gets more digitised, it is the proximity to the customer, customer experience, value and quality of service that delivers distinctiveness to the industry practitioners.
This provides an opportunity for professional partners to distil the complexity and support the home buyer in creating a memorable experience. Here are three methods for lawyers and conveyancers to consider that can create a difference and further enhance their relationship with their customers.
Attain the edge in the digital era.
The choice of the conveyancing partner is not commonly very specific and is often driven by the service price, internet and word of mouth. Professionals can deliver advisory services to enhance buyer experience in the purchasing process. This is of greater importance for first home buyers who begin learning and discovering this process. Professionals can leverage an additional opportunity to make a difference by offering potential customers more by introducing innovative products and services.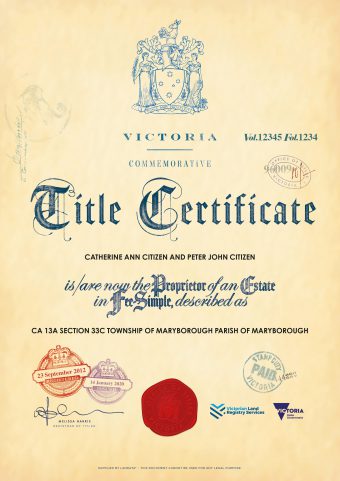 The Victorian Land Registry Service (VLRS) has recently introduced the Victorian Commemorative Title Certificate – an authentic lifelong memento that makes the pride of property ownership tangible in today's digital era. This way of property ownership commemoration delivers a tangible, meaningful, long-lived and prominently displayed reminder of a first-home purchase, and the practitioner's role in bringing it to fruition. It serves as a reminder of your contribution is designed to hang on your customer's wall for the life of the property and beyond. The certificate helps to engender goodwill with this thoughtful, fitting gift immediately after settlement to increase your immediate referrals within your customer's network.
Gain referrals from grateful and proud clients.
A property purchase can extend over several months, from the search to a successful offer, finance and finally settlement. The journey of a first home buyer is quite tense and relies on the facilitation from its professional partners.
There are multiple methods to gain referrals from clients. Some include:
Ask them directly
Offer a reward program
Partner with other complementary firms or businesses and share client lists
Retain an ongoing relationship with customers over the long term.
Often, with property ownership, once the purchase or sale is completed, your relationship with that client goes quiet. However, you can create an ongoing relationship with your clients by knowing more about them and how your services can play into their life. For example, are a young couple looking for their first home because their family is growing? You might want to offer them the opportunity to update their Will.
While the tangibility of home ownership often fades once an owner moves out, there are plenty of ways that you can keep yourself and your services front of mind for your clients. These methods are also useful when looking to grow the expertise of your firm and expand your client base.