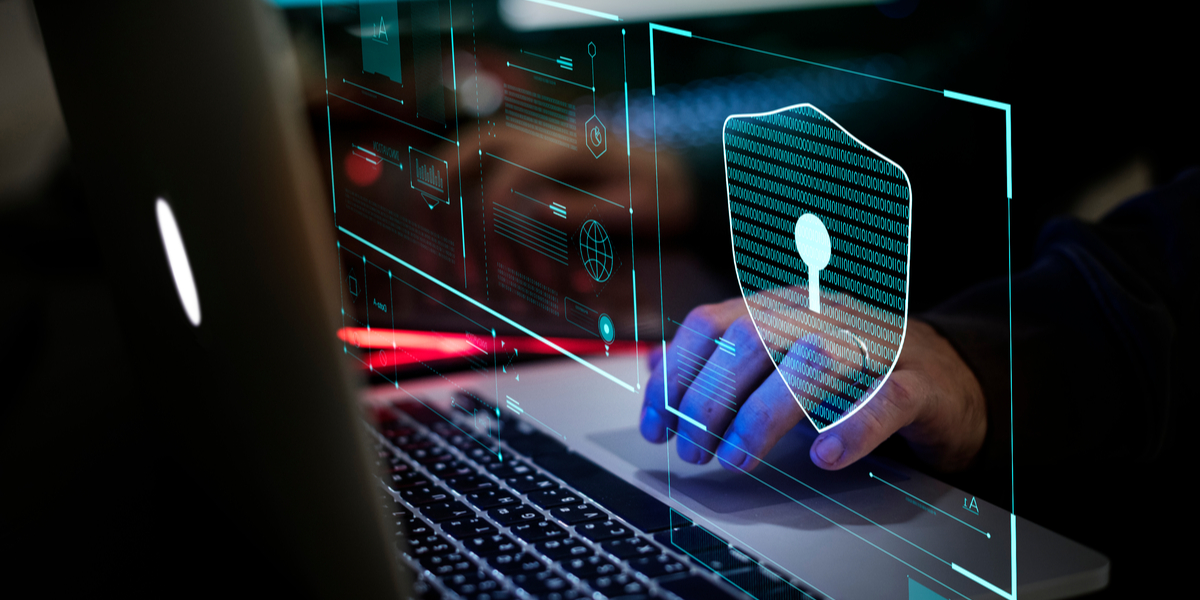 To say the start of 2020 has been tough for all Australians would certainly be understatement and our thoughts go out to all our clients, users and their customers going through hard times. The current climate has and will continue to challenge normal operational activities.
Hacking and cyber security challenges don't stop while a crisis likes this impacts all of us. Cybersecurity is now more important than ever before, and it is crucial to use secure platforms. In fact, there are concerns cybercrimes could increase while people do not have the comfort of their workplace cyber protection.
The Australian Financial Review recently reported, "Companies are under-estimating the cyber security risks posed by their employees' use of technology and are facing increasing threats as more workers work remotely during the coronavirus crisis, a study has found. While companies overwhelmingly viewed the theft of confidential information as the most important cyber threat, they suffered more breaches from email phishing scams or the accidental disclosure of confidential information, according to the annual Cyber Security Survey Report."
But, you can take steps to continue to operate securely in the current situation whilst improving your administrative functions, your client experience and importantly your firm's security. Here are two ways:
Invest in Cyber Security Awareness Training to help your staff feel safe and secure while working remotely.
By completing Cyber Security Awareness Training, you and your staff can learn more about how to identify fraud activity, how to protect yourself from hacking attempts and what to do if your computer is hacked. InfoTrack has partnered with CryptoAustralia to offer our clients complimentary Cyber Security Awareness Training. For 1 CPD unit, the training can be completed anywhere at any time and covers:
What is payment redirection fraud?
How does payment redirection fraud work?
How to tell if you have been hacked
What to do if you get hacked
What to ask your IT provider
Cyber insurance
Move your property transactions forward securely to maintain business as usual and instil confidence in your clients.
In the current climate, InfoTrack is finding more and more people are keen to hear about remote opportunities and how they can continue to manage their communications and property transactions securely. Securexchange was designed to allow our team and our clients to securely operate their businesses from anywhere in the country.
With most of the workforce limiting in-person communication, Securexchange can assist you to easily and securely share your trust account details and obtain your client account details when working remotely, without the necessity to try and reach clients to verify confidential details over phone.
Feedback about Securexchange highlights that it is actually reducing administrative steps because of the transparency available in sharing documents, receipts and confidential details.  This means one less phone call our clients need to make throughout the day, at night or on weekends. Securexchange users Sargeants Geelong and Bellarine Conveyancing shared with us that:
"In this day and age, cyber security is becoming more of an issue. Firms are constantly updating their IT systems and processes to ensure they and their clients are safe. In the property industry, a big part of business entails clients transferring large amounts of money to complete settlement transactions.
We realised that with this increase in fraud cases, we needed to do something more to protect our clients and keep their mind at ease.
Once we implemented Securexchange, many clients expressed how appreciative they were that we took the initiative to keep their property funds safe and secure, whilst helping them feel confident to transfer large amounts of money.
Three ways Securexchange has impacted our business:
It enhanced our reputation
It has become a selling point to new clients
It gives both sides peace of mind that transferred funds are safe and secure."
It's important to remember that business doesn't have to stop simply because face to face meetings are on hold. As many of us now work remotely, this is the perfect opportunity to embrace technology and stay ahead of your competitors. Maintaining an open for business status can prove an effective business strategy that can serve your firm well in the future.
To help you maintain an open for business status, InfoTrack has introduced our Transition to e-Conveyancing COVID-19 Care package which allows first time users, complimentary access to these Solutions until May 25, 2020.
InfoTrack's suite of cloud-based products have been built for lawyers to use anywhere, anytime, so our Transition to E-conveyancing COVID-19 Care Package aims remove the financial concerns and expediate the adoption of essential technology as a business continuity plan in these challenging times.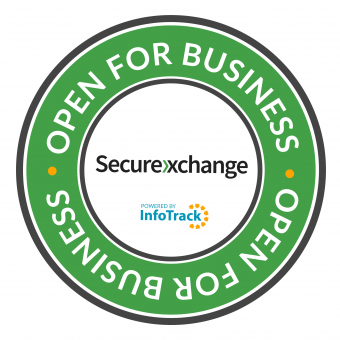 To take advantage of the Transition to e-Conveyancing Care Package, if you are not a current InfoTrack client, get started today. Or if you are a current client using Securexchange, utilise our 'Open for Business' marketing toolkit that allows you to display an 'Open for Business' badge on your email signature and social media profiles and posts. The badge lets everyone in your network know that your firm is ready and waiting to do business with them remotely yet safely.