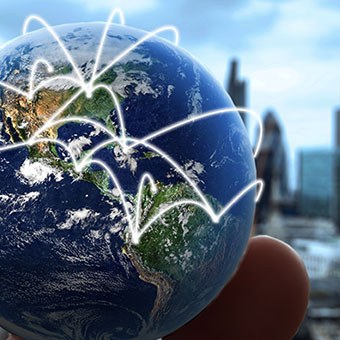 Australia's AML/CTF Act (Anti-Money Laundering and Counter-Terrorism Financing Act 2006) was established to stop money laundering and terrorism financing. It has been over ten years since the Act was first implemented and we recently had Murray Lawson, Senior Director of the Global Risk and Investigations at FTI Consulting, into our office for a seminar and podcast to discuss the current state of Australia's compliance culture. Below is a summary of some of the valuable insights he shared with us.
Who does Australia's AML/CTF Act currently apply to?
The financial sector, gambling sector, bullion dealers, remittance service providers (bank alternatives for transferring money), and a number of other specific bodies who deal in cash. These industries fall under Tranche 1 of the Act. Tranche 2 has not yet been implemented which would cover lawyers, accountants and real estate agents. AUSTRAC, Australia's financial intelligence unit is the responsible regulator for the AML/CTF Act but has limited enforcement powers.
What is the Financial Action Task Force (FATF)?
FATF is an intergovernmental body whose objective is to set standards to target money laundering, terrorism financing and other related threats to the integrity of the global financial system, and to promote the effective implementation of those standards. It's a policy-making body and it works with members to come up with recommendations and develop strategies that are set out through detailed policies and procedures. FATF was set up by the financial ministers of its member countries and Australia has been a member since 1990.
What was the outcome FATF's review of Australia's AML/CTF regime in 2015?
They found a number of areas where Australia was not compliant with their recommendations, particularly in the area of prosecution and investigation of money laundering. Their biggest criticism was around the fact that Tranche 2 had not yet been implemented, meaning most of the non-designated, non-financial professions who deal with large value transactions still aren't subject to the regime.
What has prevented Tranche 2 from being implemented and will it be implemented?
The lack of movement has likely been due to varying government priorities over the past 10 years and industry resistance because it would mean extra compliance requirements on the businesses that would be regulated. There's a need for education of what would need to happen upon implementation to ensure compliance. The implementation of Tranche 2 will likely be event-driven – either pressure from partner governments or an Australian company getting tied up in a global investigation will trigger it and once that happens its' likely to come through fairly quickly.
Even if industries aren't currently regulated by the AML/CTF Act, why should they be thinking about these obligations?
It's good business practice to have clear policies and procedures in place to manage risk and make sure you know your customer. It provides a competitive advantage and protects your business. As Australian businesses increasingly enter into emerging markets, the risks are considerable and it's important to have a strategy in place to mitigate risk. Australian's tend to focus on directors when investigating companies because they usually have a role in who runs the company, but that's not the case in other countries where directors are often just the proxy for the owner. That's why understanding who beneficial owners are is so important. In a recent InfoTrack survey, only 18% of respondents conducted searches of sanctions and politically exposed persons lists. Irrespective of AML/CTF legislation, penalties for breaching trade sanctions are severe and can include prison sentences and hefty fines.
What are some common red flags that you should look out for?
Complex business structures are often a red flag. Shelf and shell companies are common throughout Asia and there can often be several layers between who you're doing business with and the beneficial owner. Advanced fee fraud is also common where someone tells you they need a sum of funds to help them get their funds released in order to pay you and then they disappear with your money. State or government owned businesses particularly in emerging markets are something you should be wary of because most of the people involved in the business are also government officials and there's a lot of opportunity for handouts, bribery, corruption and conflicts of interest. Well above average profits should always cause you to ask more questions. If the company is making well above industry norms you should look into things carefully.
How can professionals ensure they're fulfilling due diligence requirements?
Implementing a standardised process is vital to ensure that you're getting the right information from a trusted source. From speaking to our clients, we've found that the current process is pretty patchwork and it's often a struggle to obtain the information needed quickly or consistently. In response to client feedback and requests for international searches, we've been working with clients including Murray to develop a new global search platform, KYCIT, which is connected to an international network of data and searches hundreds of jurisdictions at once. Through a single platform and a single search, you can receive results in minutes in different formats and with free REVEAL visualisation of the company structure with the ability to highlight beneficial owners. The less time you spend having to chase information, the more time you have to dig deep into the company or person you're investigating and ensure you have the full picture before you enter into business with them.
To listen to the podcast with Murray Lawson, click here.