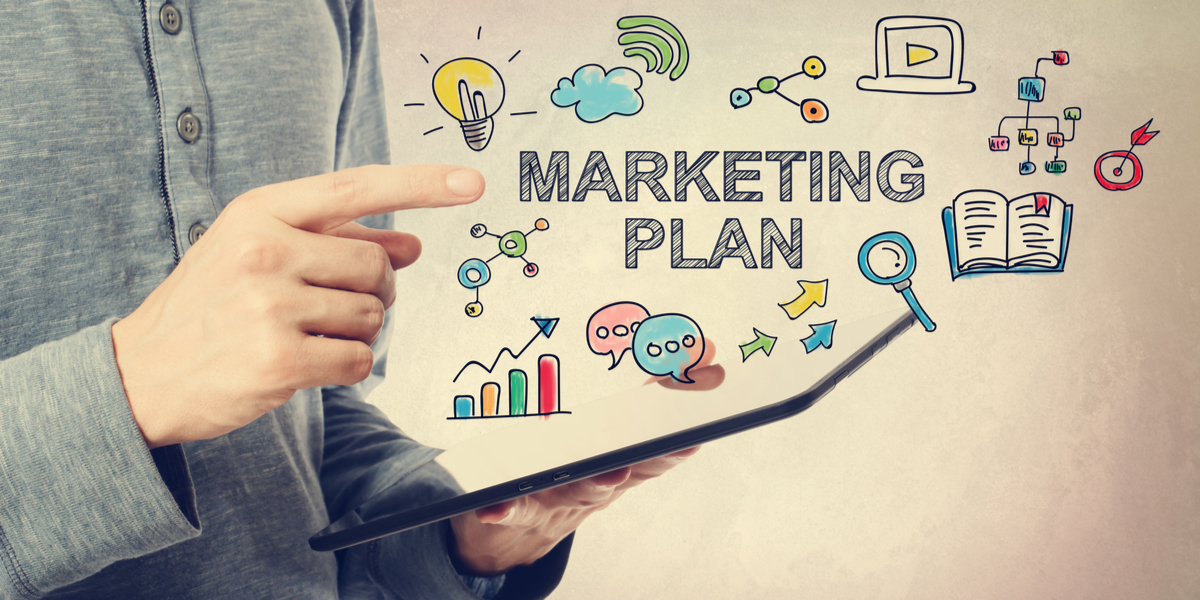 There have been infinite studies circulated about the importance of marketing during a pandemic. These studies all prove that the brands that chose to continue to show up during previous global disruptions such as world wars and global pandemics, were the brands that bounced back faster and stronger post disruption.
Personally, I have noticed that during COVID, the businesses who are keeping visible by showing up for their clients and community in an authentic and timely manner are indeed the businesses that are reaping the rewards of engagement, gratitude and ultimately sales.
Here are three suggestions as to how you can keep calm and carry on with your marketing while the world continues to navigate COVID19.
Plan flexible and nimble marketing tactics
A key lesson from this pandemic so far has been to expect the unexpected. For this reason, I recommend keeping your marketing plans flexible and nimble and focused on building sales opportunities in the short term and strengthening your brand for the long term. Focus on building your digital assets like social media communities, groups and email databases while you can, so in the case that we go back into lock down you can still communicate in a cost-effective manner with your tribe.
In general, the nature of digital marketing channels make it easier to pivot with your messaging. If we end up going into lock down again suddenly, it's easier to adjust your social media post schedule than it is to pull a print ad that has been printed and circulated in a monthly magazine before the lock down has occurred.
Help keep your clients informed with pro-active and informative updates
There have been many changes to legislation during COVID and these changes have caused much confusion for a lot of people.
This presents an opportunity for you to position your firm as the go to source for timely advice by publishing helpful information that keeps people up to date and informed about these changes.
You can do this by publishing informative blog posts on your website and sharing these out via your social channels and email. We have even helped one of our legal clients conduct a Q&A session via Facebook live, helping landlords and tenants better understand the Code of Conduct. This session was greatly appreciated as it not only helped landlords and tenants understand the nitty gritty of the legislation,  it also gave the Lawyers the opportunity to provide answers to some of the most frequently asked questions to many people at once.
We kept the recording of this session on their Facebook page so that the Lawyers could then refer people to it to use as a resource instead of answering individual questions by phone and email. This then freed them up to be able to spend their time focusing on paid consultations.
Check in with your clients
If you are unsure as to how to communicate with your clients at this time or how you can best help them now and in the future, use this opportunity to ask questions.
Pick up the phone to some of your more regular clients and ask them how they are doing. What are they struggling with the most and is there anything that you can do to help? You could take this time to compile an online survey that sensitively asks for feedback on your services to date as well as asking questions about what they need help with right now.
Approach your social media marketing with curiosity. What are the posts that are attracting the most engagement? Use your posts to ask questions and spark conversations about topics that might be on your communities minds. This will provide you with great insight into what content your communities will find helpful during this time.
Put yourself in your client shoes and you will soon realise that they are just as confused, overwhelmed and uncertain about the future as you are. It is the businesses that choose to show up as leaders within their community and to use their marketing and advertising platforms as channels to provide authentic assistance and to add value to their clients that will be appreciated now and for a long time into the future.
To learn more about how to grow your small business with strategic and clever marketing solutions that deliver results, listen to; The How to do Marketing Show – a no-nonsense podcast about small business marketing. Click here for more details.