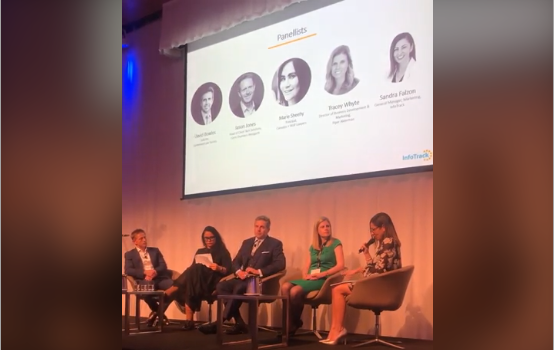 At Cultivate 2019: Brisbane, Tracey Whyte, Director of Business Development and Marketing at Piper Alderman shares her tips, via a Q&A, for staying true to your firm values while investing in growth. For Piper Alderman, identifying markets of potential before competitors whilst maintaining niche areas of expertise, continues to keep the firm thriving. 
What would you say has been Piper Alderman's most effective growth strategy over the past 3-5 years?
Really supported our partners who have identified a market before our competitors. For example, around about five years ago we had the idea to set up a 'Claims Origination Team', which centred around litigation funding. Another example is our blockchain practice which started out as an area of interest for one of our Sydney-based partners. At the end of 2017, he started working on initial coin offerings and has since built up his profile with our business development team and is now one of the go-to people in Australia for blockchain expertise. So for us, growth is about looking outside the norm and looking at what we could be doing differently. That has been our key growth strategy over the last 3-5 years.
We are educating our clients around blockchain including running seminars, writing articles, podcasts, numerous speaking engagements around the technology.
What growth strategies does your firm plan to adopt over the next 12-24 months?
We will continue supporting those newer practice areas, but one of the things we love to focus on are those niche areas that we are known for and where our expertise is valued. This is so that we move away from commoditised products, allowing our partners to be hands on.
We do have plans for moderate growth and expansion over the next few years. We've had a good formula over the last 18 months where we have bought in a lot of lateral hires. We intend to keep that going.
Tell us about your firm's investment in marketing and business development resources.
To me, our greatest investment has been our team and people. Our main goal is to support our lawyers and partners in business development activity. We see our lawyers and partners as our sales people because they are out there in the market, talking to clients and they are the ones our clients really want to talk to. We do have a pretty healthy budget for business development and marketing. We are digging into that quite a lot at the moment for our new website which will be launching at the end of this month. In addition, we are doing a brand refresh. I have really appreciated that the firm has identified the need for these changes but it means we are very busy at the moment.
How does your firm use other media, like LinkedIn and other social channels to grow awareness of your practice?
Earlier this year, I identified that our online presence was lacking and in March I recruited a Marketing and Digital Communications Coordinator. We do spend time scheduling LinkedIn posts and thinking about what we want to put out there. Over the last 6 months we have increased our followers by 20%. Strategies that we use include:
Showcasing what we've been doing
Sharing information, like articles
Talking about our charitable involvements
With our upcoming brand refresh, we will look into some video content which we don't normally use and really engaging a lot more with our followers, trying to get conversations going.