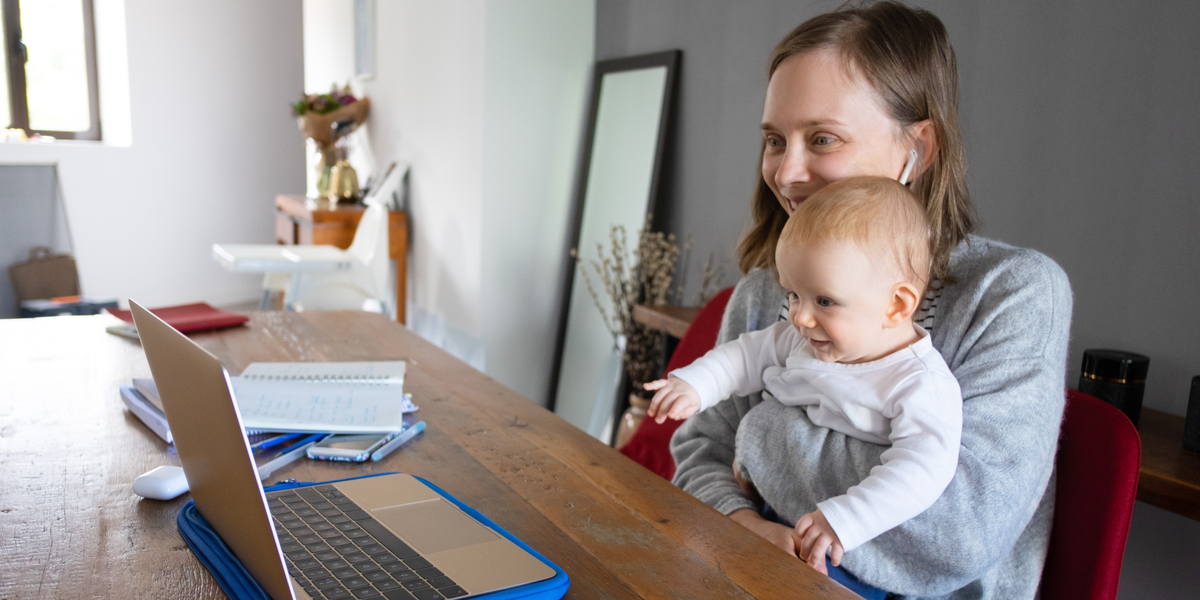 Over the last 12 months, law firms have shifted from technology for survival, to technology that enhances the client experience. InfoTrack recently spoke with Shelley Baker from Nest Legal about how the client experience underpins every element of their practice. Nest Legal focus on Wills, conveyancing and family law. The team at Nest Legal have designed their services around busy parents. They understand how busy their clients are, but that people can be risk averse when family and home are on the line. They do whatever they can to make it quicker and easier for clients to get the legal help they need.
ITK: What sets your firm apart from others?
SB: We've designed our services around what we want as busy parents. Most of us, at Nest Legal, are parents ourselves. Most of our prices are fixed and on our website. They are set out like a pizza menu, you can see what you need and add in anything that you need to add so all of our clients know exactly what to expect and there's no surprises out there for them. I think that's really different to what most other firms in the industry do.
We also use video conferencing and electronic signing as much as possible, so clients aren't needing to come into the office. We offer evening conferences so people can video conference when their kids are in bed and most of our intake forms are on our website and ready to use. We also use WebVOI and Acquity Calendars so people can book in at night while sitting on the couch.
ITK: You've been using InfoTrack since 2014. What product/s did you start out using and what changes have you implemented to achieve success?
SB: We've always used InfoTrack for our searching but the biggest gamechanger for us was WebVOI. Our clients love it, they don't have to come in to the office, it was COVID safe which was great and it's cost effective compared to all of the other options that are available for VOIs.
ITK: This echoes the sentiments of a lot of other firms who have taken it on board especially during COVID. It was a godsend during COVID and to keep things convenient for clients.
ITK: Since 2014, what has been the biggest change in how you operate?
SB: 2014 isn't that long ago however, the whole world of conveyancing has completely changed since then. Back then we were paper settlements. We took cheques into places like SAI and it felt like a stock exchange sort of set up where you would walk in and scream out everything you needed and be shuffling papers, cheques and more. But now, we don't do that anymore. It's all through PEXA so the whole conveyancing workflow has changed. Even down to lodging your documents at the Land Titles Office – you would walk in, do your searches. Now, it's all gone. Duty is online. Everything is electronic now which means people can work offsite.
ITK: Those firms that have really embraced electronic conveyancing have been the ones, in our experience, that have been most successful. They have really embraced the changes and it's been for the better.
ITK: What challenges, if any, have you had to overcome recently?
SB: The challenges that we have overcome most recently have been COVID related. We've got quite a lot of junior members in the team and the best way we find for junior lawyers to learn is to listen to most of the senior lawyers on the phone. So, throughout COVID, there was a lack of learning for those younger lawyers in the last 12 months because they couldn't be in the office with the supervisors having those tricky conversations with clients.
Also, to see people that are struggling emotionally. In 2020, we came across almost everyone who had a tough year with COVID, and it was hard to support them from a distance. You can tell when someone comes in the office – you look them in the eyes and you can tell if something is wrong. Doing it over video conference, not so much. That was a tough thing that we had to overcome. During COVID, we introduced a weekly 1-1 wellbeing check. I would spend half an hour to an hour with each staff member, just checking in on them, not work related, to see what they had been doing, eyeballing them and making sure that they were ok.
We have had rapid growth in the last 12 months, so we had a lot of new people start during COVID. That made it really hard. Sometimes I would bring them in to the office for a week just them and I, because we could justify that, and then they were home on their own. Having to learn new processes, new systems and other things related to starting a new job is difficult!
ITK: We've seen a lot of COVID related changes too – taking entire companies who work from the office full time to going to working from home five days a week. Having to transition to zoom meetings helped, but there is the people element which is still so important. It's great to hear companies are embracing the changes COVID threw at us all but still caring about their people as well, especially when it comes to training and making sure people aren't left behind.
ITK: Do you think you've adjusted well to onboarding new staff?
SB: I think we have. We spent a bit of time over COVID, doing our precedence and process documents. The last two people I have had start have been experienced conveyancers but haven't run files to the way that we would normally run files. Because of setting up processes, I was able to physically give them our handbook and say, 'Just run your file like this" and they went through page by page and knew exactly what was required. We made sure our precedence was up to scratch, so everything goes out the same. You just send the same precedent to every client and therefore you know that every single staff member is doing it the same way and every client is getting the same experience.
You never have time to keep processes us to date because you're always on the go, and then something like this, like COVID, happens and we thought "oh the market is going to be a bit slow" – it was only for about four weeks I have to say! So we thought, let's get stuck into the processes now and make it work and it really did help. I'm really proud of us for that.
ITK: When using technology to help service your clients, what is most important to you?
SB: The client experience is the most important to us. We're all about making life easier for our clients. It doesn't matter how cool the tech is, if your clients can't work it. We love the tech side, but it isn't always the answer. Sometimes we do have to bring clients in if they aren't tech savvy. Overall, we focus on what is going to make the client's life easier. So, if that is WebVOI or video conferencing then that's good but if it's one of those clients that tech isn't just going to work for then you bring them in to the office. In the perfect world, everyone would be able to use tech and computers but usually when they are calling lawyers, their world isn't perfect.
At InfoTrack, we've learned to look at servicing the legal and conveyancing industry from three different pillars – people, process, technology. Technology is the one that supports the other two, not the other way around. A lot of work has gone into our technology over the years, but we always make sure to ask our clients "what do you need?" and "how can we support you?" It's doing what's best for the people, listening to clients and asking what they want. If you would like assistance in enhancing the efficiency of your firm so you have more time to enhance your client's experience, get started with InfoTrack today.