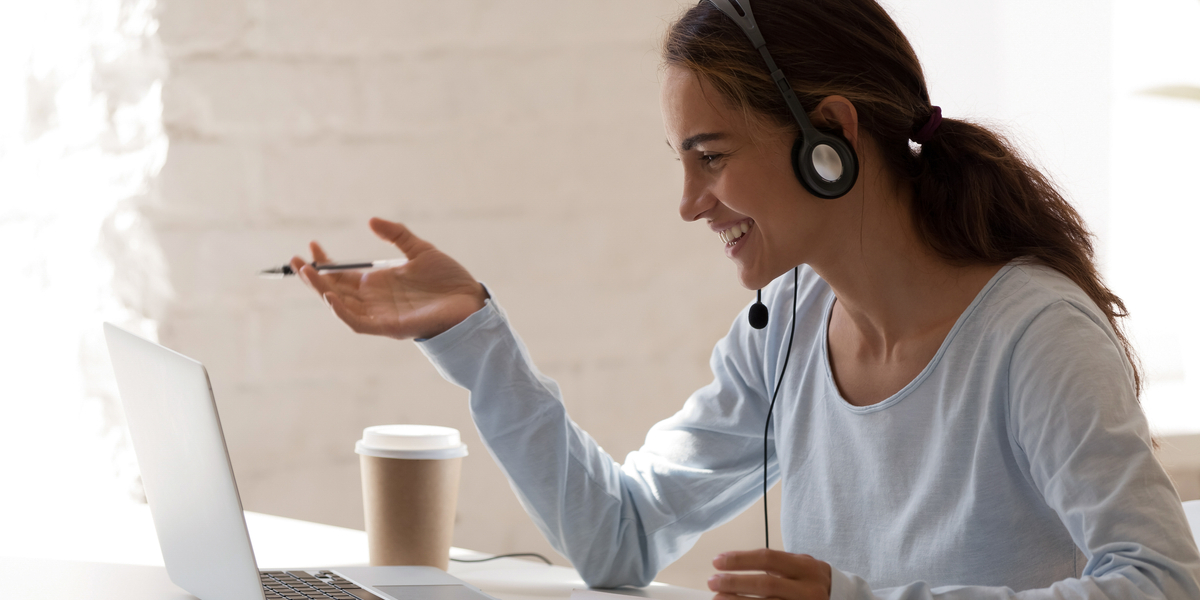 As we all begin to accept a future of living with COVID, the legal industry is opening up the conversation towards long-term flexible working and the importance of honest communication and connection between employees, despite physical distance. These trends are paving the way to the long-term acceptance of technology solutions to solve common problems. Recently, we spoke with Ruvini Jayatilake (RJ) from R & J Legal Services in Victoria who shared with us some of the challenges the firm has faced over the last 18 months and how open communication channels have helped move matters forward.
Tell us a bit about your business. 
RJ: We are a small suburban Legal Practice. Our main areas of focus include Conveyancing, Wills and Estates, Commercial Litigation, Business Sale and Purchase, Commercial Leases, Building Disputes and Family Law.
How has your firm faired over the last 18 months? Have you had to overcome challenges? How did you do so?
RJ: The last 18 months has thrown up so many challenges. One particular issue was not having enough trained staff. However, thanks to our Practice Management System and other technologies, we were able to manage our conveyancing matters.
We learned to use Zoom and Microsoft Teams to do our consultations and manage Court matters.
However, witnessing documents and providing legal advice for Mortgage matters is continuing to pose a challenge because electronically witnessing someone's signature is not ideal in terms of risk management.
Despite the perceived risks, e-signing is fast becoming the easiest and fastest way to sign documentation. Not only does it save time and keep documents secure, but it also reduces costs and administration work too. However, there are solutions on the market that offer an audit trail to help lawyers and conveyancers feel confident in their clients signing documentation electronically.
InfoTrack's e-signing solution, SignIT is powered by DocuSign and allows lawyers and conveyancers to upload any document and send it to relevant parties via a secure email link. Parties can then review and sign the document online from any location. Lawyers can track who has signed the document on the SignIT dashboard and once all parties have executed, everyone receives a final signed copy. SignIT tracks documents and their required electronic signatures using DocuSign's audit trail report. This offers time and date stamping, so you know who signed the document and when. Similar to our suite of cloud-based solutions, SignIT is a pay as you go service with no subscription required making it a cost-effective solution for your firm.
SignIT allows lawyers and conveyancers to save themselves time and money by not having to complete tasks manually. Convenience has become a huge factor in the way lawyers' complete matters, because their clients are demanding it.
During the height of the COVID-19 pandemic in 2020, InfoTrack saw a 130% rise in the usage of SignIT. By conducting everyday business online, firms have also been able to save on overheads such as printing, scanning and postage costs. Similarly, their clients have been able to complete due diligence at their own pace and sign documents at their own convenience.
For extra security, SignIT also offer SMS verification. This is an optional feature where you can select to have SMS authentication. When signatures have been requested and the email accessed by the recipient, they will be prompted to select the mobile number and 'send SMS'. An authentication code will be sent to the provided mobile number, which can then be used to access the document for signing. This added layer of authentication demonstrates InfoTrack's commitment to keeping you and your clients safe from cyber security hacks.
When using technology to help service your clients, what is most important to you?
RJ: Ease of use, time saved, the client experience, the ability to complete tasks anywhere at any time and affordability.
When it comes to verifying the identity of your clients, how are you balancing security with flexibility, whilst staying compliant? What technologies and/or techniques assist you to do so?
RJ: InfoTrackID is a great solution for us.
Recently re-branded from WebVOI, InfoTrackID offers lawyers and conveyancers a more consistent, secure and flexible way to verify identity. Powered by multi award-winning technology, InfoTrackID allows lawyers and conveyancers to select one of three ways to verify the identity of their clients; in person, through an agent or remotely via video verification. Your client uploads their identification documents to a secure platform which will then check the documents against the Australian Government Document Verification Service (DVS). These records are then verified by our facial recognition technology and within minutes, a report will be emailed to you.
What's next for your business in terms of new innovations?
RJ: Next, we will be looking to use digital Contracts.
InfoTrack offers electronic Contracts of Sale in NSW and the Law Institute of Victoria's Contract for Sale of Land. Four benefits to using electronic contracts through InfoTrack include:
Avoid re-keying data - information is pulled directly from the title and the matter in your practice management system to pre-populate the contract.
Save time - easily edit and re-arrange the Contract online - no printing, scanning, photocopying or manual compiling.
Increase accuracy - one online version of the Contract is saved directly to the matter with associated disbursements.
Sign online - secure electronic signing through DocuSign (but if you prefer paper you can print and sign manually)
For Ruvini and the team at R&J Legal Services, technology has supported them through some of the biggest challenges their firm has faced. Open communication channels have kept their firm moving forward but there are still some solutions that are yet to be embraced. Ruvini's hesitations regarding electronic signatures are not unique, and if you are in a similar situation, we encourage you to lean on us to increase your efficiency even further, for the benefit of your firm and your clients. If you would like to take advantage of leading, award-winning solutions with a stable, leading innovator, get started with InfoTrack today.