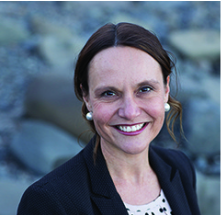 A Q&A with Deborah Langton
Deborah Langton is the Director of Carter & Ferguson, a law firm with five offices in NSW that prides itself on being caring and client focused. She has worked at the University of Wollongong as an academic and in-house lawyer, and assists clients in many areas of law including property law, commercial law, wills and estates, probate, intellectual, conveyancing and more. 
What's the biggest change you've made in your practice this year?
The biggest change we have made this year is acquiring two new practices to add to our existing business.  This has been an exciting and interesting experience. 
What has been the greatest challenge for your firm and how did you overcome it?
Our firm has expanded rapidly and we're developing systems and processes to manage the increase in the number of employees and matters has been difficult to keep up with.  I have felt a bit like a juggler trying to keep all the balls in the air as my management role has increased in addition to my legal work.
What's the last new technology, software or process you adopted at your firm and why?
Our firm has started to engage more with social media this year.  We have developed a marketing strategy using social media.  We have traditionally grown the practice through referrals and networking forums.  This has been successful for us but to date, we have not really used social media in a strategic way.
How do you measure success at your firm?
The success of our firm is measured by staff and client satisfaction.  If your internal culture is positive then you have happy staff that are interested and engaged in caring for clients.  If clients are satisfied and happy with the outcome of their matters then this is positive for the reputation of the firm.
What's one piece of advice you'd give to any firms struggling in the current market?
The current market is an interesting concept.  Our current market is regional and rural NSW which is different from the metropolitan and international market.  If you are struggling then I think you need to go back to the basics and ask yourself who you are and what you are trying to achieve in your business.