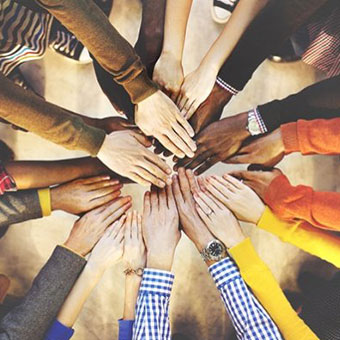 Diversity in the workplace means having employees from a wide range of backgrounds. If you have a diverse workplace in your business, you can benefit from different talents, perspectives, experiences, viewpoints, increased adaptability and a broader service range. This can include having employees of different ages, gender, ethnicity, physical ability, sexual orientation, religious belief, work experience, educational background, and so on.
In a study referenced by Forbes in 2018, companies that have more diverse management teams have 19% higher revenue due to innovation. This finding is huge for tech companies such as ours where innovation is the key to growth. It shows that diversity is not just a metric to be strived for, it is actually an integral part of a successful revenue generating business. Based on this, the trends we've found driving workplace diversity include:
More CEOs Are Piping Up: Outside of the surge in corporate webpages that now include a diversity statement from the CEO, more CEOs are using their platforms to address inclusion issues live. Semantics

Things Aren't So Subtle Anymore: What's in a name? When it comes to diversity, if you're not tying inclusion efforts to innovation, then you're thinking archaically. More and more employers are explicitly tasking diversity roles with innovation, in part by titling key jobs accordingly.

Diversity's Definition Has Changed: In addition to creating a workplace inclusive of race, gender, and sexual orientation (to name a few), many organizations are seeking value in something even simpler, diversity of thought.

It's Less About Being a Good Corporate Citizen: The business case for diversity has never been more front and center than it is now…and why not? Basic economic theory suggests that consumers will correct for a company's lack of diversity by simply not spending money there—making slow-to-change organizations extinct.

Technology Will Move From Burden to Benefit: HR analytics expert Josh Bersin found in his research that the average large company has more than 10 different HR applications (including diversity data), taking considerable effort to bridge and synthesize that data into meaning. Luckily, startups are building new "diversity technology" that drives more precise, actionable change.
Here at InfoTrack I couldn't be prouder to say that our staff represents over 20 countries and can speak fluently in 25 languages. We have a female/male all staff mix percentage of 58/42 and have 52% of our leadership positions filled by females. 
This great mix of culture and gender makes us who we are. It enables us to draw on a broader range of cultural experiences and talents in our workplace and is another reason that InfoTrack is a Great Place to Work!