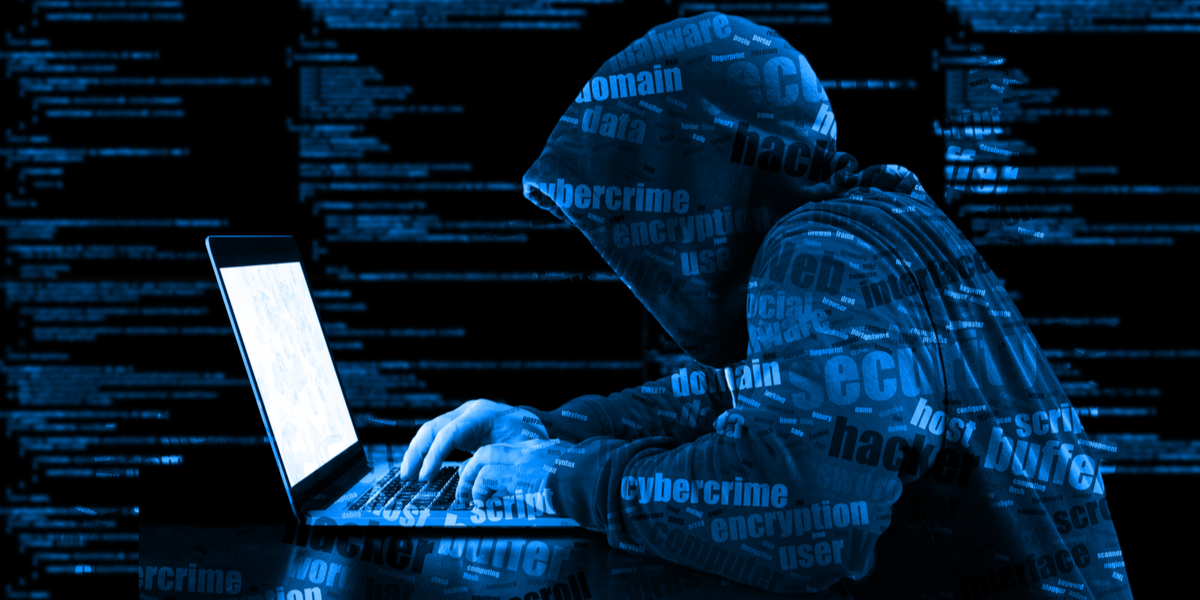 Last week, The New Daily reported that, "Australia is coming under increasing cyber attacks from foreign countries and hackers. Australian families and businesses are being urged to safeguard their cyber security as criminals and foreign governments ramp up attacks. A new report from the Australian Cyber Security Centre paints a grim picture of the rapidly increasing threat. National security agencies receive one report of cyber crime almost every 10 minutes. Australians lost $634 million to scams in 2019 alone and cybercrime is estimated to cost the national economy up to $29 billion each year."
Don't let your clients be targets of cyber attacks. Unfortunately, the property industry has become a huge target for hackers who are intercepting communications and impersonating agents to redirect deposit funds from your clients into their own accounts. It's not uncommon to communicate account details via email and SMS. However, unsecured methods of communication like this unfortunately leave transactions vulnerable to deposit theft.
The ABC recently shared a story of 54-year old Tasmania man, Steve Fisher who thought he was about to realise his dream of home ownership when hackers robbed him of $90,000.
The conveyancing lawyer Mr Fisher used, sent him an email with settlement details and an account to transfer the $90,000 to. After he made the transfer, Mr Fisher said he received a phone call from the lawyer asking where the money was - the email had been intercepted by a hacker and the account details changed.
The Australian Competition and Consumer Commission (ACCC) said Australians lost more than $130 million last year because of email compromise scams. The organisation's Delia Rickard said the hacking Mr Fisher fell victim to was known as business email compromise scams, where hackers change bank details. "They were the number one cause of loss in 2019," she said. Ms Rickard said the crime was becoming increasingly common, and that real estate buyers were a target.
But there are solutions that can help.
One leading innovation that is keeping property funds and documents secure is Securexchange. Securexchange is a complimentary service designed to allow lawyers, conveyancers and real estate agents to securely operate their business from anywhere in the country. It safeguards any important documents relating to a property transaction and the funds transferred.
With the increase in fraud cases, property lawyers and conveyancers need to protect their clients and give them confidence to transfer large amounts of money. Securexchange gives both you and your client peace of mind that transferred funds are safe and secure. Furthermore, Securexchange can protect your reputation as it helps your clients feel that their hard-earned property deposit is in safe hands.
Securexchange users Sargeants Geelong and Bellarine Conveyancing said, "We realised that with this increase in fraud cases, we needed to do something more to protect our clients and keep their mind at ease. Once we implemented Securexchange, many clients expressed how appreciative they were that we took the initiative to keep their property funds safe and secure, whilst helping them feel confident to transfer large amounts of money. Securexchange has impacted our business in three ways:
It enhanced our reputation
It has become a selling point to new clients
It gives both sides peace of mind that transferred funds are safe and secure."
The newest feature of Securexchange allows electronic signing of important documents in a secure environment. This means you can be sure your documents are only being viewed and signed by the relevant parties. During COVID-19, electronic signatures via InfoTrack have increased 130%. Signed documents are time and date stamped with information about what device documents are viewed on. This gives you confidence that it is your client's who are actually signing.
Until October 30, 2020, Securexchange are offering their clients who complete an Electronic Contract of Sale via Securexchange, the opportunity to go in the draw to win a 50 inch TCL Smart TV and Google Home. The more electronic Contracts of Sale completed in Securexchange, the more entries in the draw you receive.
Real Estate Agent Michael Garside of Harcourts Dapto in NSW said, "We have found Securexchange to be excellent. No more worries of getting bank details correct and it has also made the process easy whether we are sharing our bank details or obtaining clients details. The setup is easy and customer service brilliant."
In The New Daily article, Defence Minister Linda Reynolds said the cyber security threat continued to climb over the past few months. "That threat has not diminished since then – in fact it has increased," Senator Reynolds told reporters.
Criminal networks operating online are aiming for low-hanging fruit. Instead of targeting confidential or highly classified information, they are sweeping up personal details to commit fraud and identify theft.
"…There are opportunistic cyber criminals who target Australians and Australian companies for financial gain," Senator Reynolds said. The defence minister said responsibility for cyber security must be shared by all Australians. "…Ultimately, it is up to every single Australian and all companies to make sure they take the best possible protections they can."
Cyber security is now more important than ever before, and it is crucial to use secure platforms especially if property transactions continue to happen electronically. InfoTrack's suite of cloud-based products have been built for lawyers and conveyancers to use anywhere, anytime ensuring their firms remain productive and efficient. To find out how you can keep your firm and your clients safe from cyber security scams, get started with InfoTrack today.