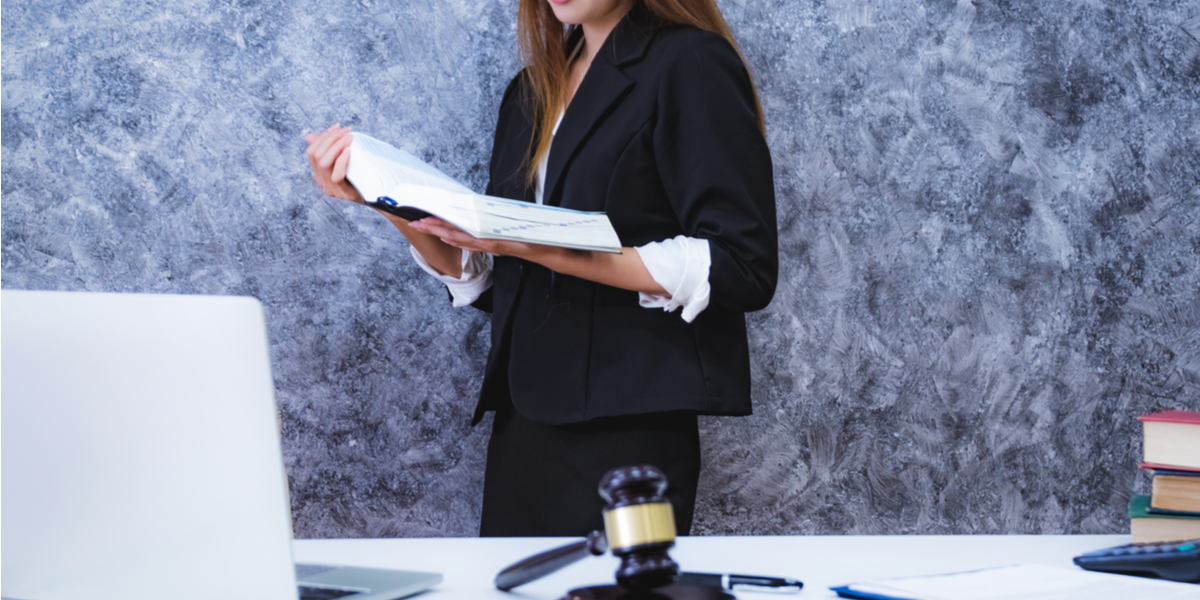 Case studies from the legal profession showing how the power of technology and working together help deal with the significant challenges COVID-19 presents.
Barristers and solicitors have traditionally worked in close quarters for long hours running court cases. However, social distancing and the limiting of face to face meetings has reduced that opportunity.
At Banco Chambers, 8 of its barristers were engrossed in a 12 week hearing arising from the collapse of the electronics retailer Dick Smith which commenced just before the outbreak of COVID-19. The hearing, which involved a large number of lawyers crowding into a courtroom, was unable to continue and has been adjourned until later in the year.
Since then, the courts and barristers, recognising the need for the administration of justice to continue, have transitioned court hearings to online platforms. The Federal Court of Australia quickly adopted Microsoft Teams as its software of choice. The Supreme Court implemented a mix of its own video link system or third party solutions proposed by the parties (such as Microsoft Teams, Zoom, or specialist e-trial provider Epiq), while also using telephone hook-ups for directions hearings and other short procedural matters.
Banco Chambers has been at the forefront of these changes. Many of its barristers enthusiastically embraced the challenges posed by the outbreak of COVID-19 and were amongst the first to embrace video technologies and appear "virtually" in the courts. In recent weeks the courts have become increasingly adept at the use of technology for court hearings.
Kate Richardson SC and Chris Mitchell of Banco Chambers argued a criminal/constitutional appeal before a 5 member bench of the Court of Criminal Appeal using the Court's Cisco video link. Justin Gleeson SC with Adam Hochroth and Cameron Moore SC with Anais d'Arville, appeared by AVL in the High Court special leave hearings.
A 4 day corporations list hearing proceeded over Microsoft Teams, the use of which was facilitated by the Banco Chambers Clerk, Jeh Coutinho. Banco Chambers' barristers Robert Newlinds SC and Madeline Hall appeared for the defendant in the matter, which included an extensive cross examination of the plaintiff. Mr Newlinds SC reflected that he "experienced no disadvantage doing the cross examination over video, and I did it just as I would have if it were in person."
In longer, more complex hearings, the courts have also shown a willingness to press on using technology. Tom Blackburn SC and Anais D'Arville will run a 6 week defamation hearing in June, again, involving many witnesses and extensive cross-examination.  Further, applications for adjournments in two large matters have been refused - one being a class action against Ford (in which Banco barristers Fiona Roughley and Peter Strickland appear for the Applicant) and the other a regulatory action brought by ASIC against GetSwift (in which Banco barrister Ruth Higgins SC appears for a director). Both cases involve multi-week hearings in June, large numbers of lay witnesses, and expert evidence from overseas based experts. In those two cases, the judges (Justices Perram and Lee respectively) each published judgments emphasising the importance of the court continuing to fulfil their role in the administration of justice so long as the procedure adopted is not unfair to any party. In the Ford case, Justice Perram observed that "public institutions such as the Court must do all they can to facilitate the continuation of the economy and essential services of government, including the administration of justice."
The last month has posed significant challenges for courts, barristers, solicitors and clients alike. As part of addressing this challenge, Banco Chambers has developed a CPD seminar that consolidates the collective experiences of their barristers' virtual court work to share with their solicitor clients. The CPD seminar has now been presented by 40 Banco barristers to approximately 1,350 solicitors across more than 30 firms and government agencies throughout Australia. There are more seminars to follow. It's just one example of the profession working together to deal with the significant challenges that COVID-19 presents.