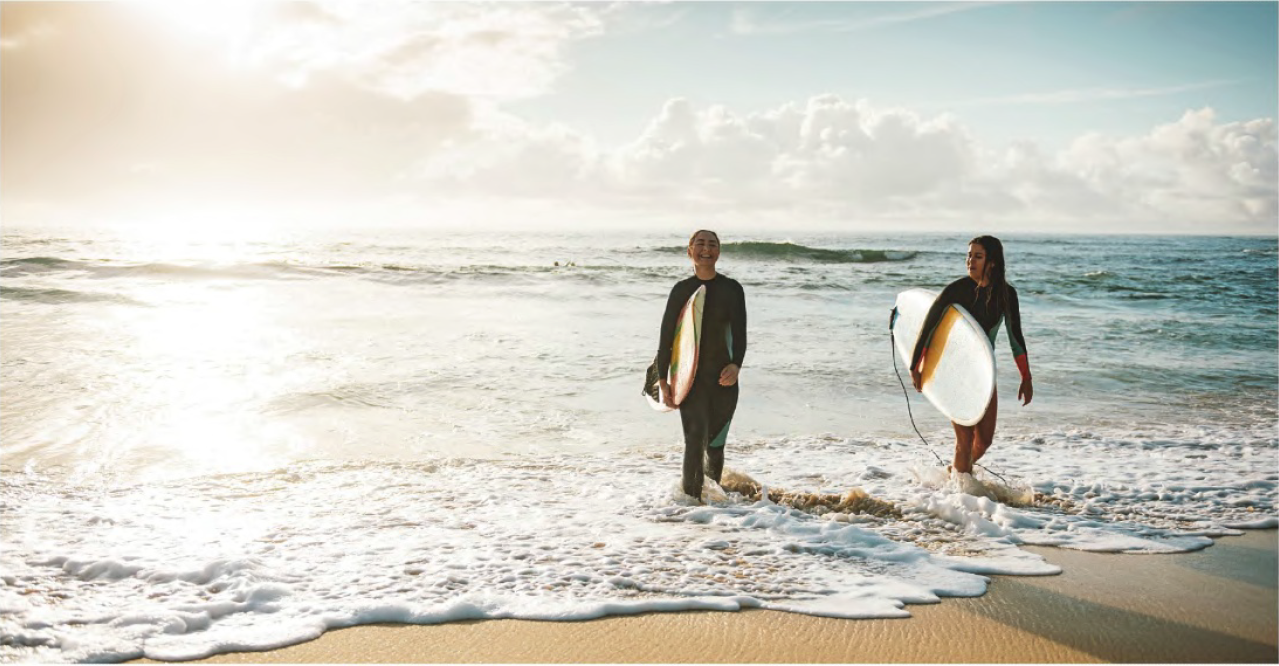 Lawyers operate in a profession that idolises perfection in tight timelines with highly important and pervasive matters.
These stressors, in conjunction with high, achieving personalities and a competitive environment, have been shown to cause burnout, pessimism and substance abuse among lawyers.
Institutional changes in Australia that followed the release of a survey by the Tristan Jepsoh Memorial Foundation in 2009, have come a long way in highlighting the impact of these stressors on the mental wellbeing of lawyers. These changes include laptops and remote logins that allow lawyers to work more flexibly, alternative fee arrangements that give lawyers more power in pushing back against unreasonable demands and better relationships between employers and employees leading to more honest conversations.
However, junior lawyers still face uncertainty and stigma in taking time off work for themselves. Simply being told to 'take care at yourself' is not sufficient when the act of taking steps for example; requesting time off, shorter days, or less demanding work to 'take care of yourself' can seem insurmountable.
This is a new and emerging challenge that will require out-of-the-box thinking, but it is one that can be solved by reviewing the traditional conduct of legal practice, along with a willingness to disconnect the duties of being a lawyer from personal life.
A different challenge
For young law graduates entering the profession, there is a marked change in the way firms operate now, in contrast to the stories told by senior lawyers who lived through a very different and possibly more difficult time. Back then, errors were rewarded with harsh verbal feedback, young lawyers conducted more 'paper pushing' tasks and presenteeism was seen as a necessary mechanism to get ahead.
Today's senior lawyers have done well to change the profession to provide new lawyers with high equality opportunities to conduct tasks requiring critical analysis and imagination, and by fostering a supportive team environment, Prima facie, this should improve the experiences for young lawyers, giving them the opportunity to develop a range of skills and the flexibility to adapt to the challenges they face.
However, the work done to change law firm culture has potentially been undermined by the increasingly difficult demands of being a lawyer.
In 2019, the increased incorporation of technology creates the expectation that lawyers are contactable at any hour, alternative fee arrangements decrease matter timelines as more work is expected for lower fees, and the continued emphasis on internal billable hour targets forces lawyers to work towards arbitrary figures without regard to efficiency and quality.
While lawyers of yesteryear had opportunities to disconnect mentally and physically from their work when they left the office, current legal practice removes that possibility. And it is not that lawyers today can easily say no to work either. Heightened competition for legal work creates an expectation that work will be completed on time and at high quality; and refusing work can damage profitable relationships with clients and impair a firm's reputation in the market.
Moreover, the high leverage model of law firms potentially allocates the strain of higher workloads to junior lawyers.
The challenge for young lawyers and firms is re-creating the traditional break from the office to enable lawyers to deal with the stressors that lead to mental health issues including depression and anxiety.
In our discussion paper on overwork in the legal profession and our recent panel, The Legal Forecast (TLF) discussed statistics and strategies for firms, and firms have responded. Many firms now offer wellbeing coaching (a firm sponsored counselling service for lawyers), mental health days as part of personal leave, and an increased recognition of the susceptibility of young lawyers suffering from depression as a result of their working lives.
While the impetus does lie on junior lawyers to set up personal barriers and engage with these new strategies, firms and senior lawyers need to commit to creating a culture in which an employee's health is taken as seriously as a client or billable work.
Role of arts and creativity
For many years, a strong link has been drawn between art and creativity as a way to promote mental health. Moreover, the importance of art as a central component of modern society was highlighted by Justice Phiiippides in her keynote speech at the launch at The Legal Forecast Creative:
"The arts are concerned with investigating the inner self and with understanding the emotional and psychological dimension of being human."
The Legal Forecast Creative is an initiative founded on this principle, incorporating a social element that can often be overlooked in the lonely career path of legal professionals. Using the arts and creativity to understand our emotions, can create more powerful resilience to the stressors of being a legal professional in comparison to wellbeing coaching or mental health days. However, for most lawyers, arts and creativity is a concept and activity that is left behind after commencing in the profession.
There is a two-pronged approach to elevating the mental wellbeing of legal professionals to another level:
Reduce the exponentially increasing level of connectivity and responsiveness required of lawyers by having strong conversations with clients and relevant stakeholders to ensure this is managed effectively.
Reintroduce arts. creativity and imagination that take lawyers outside the monotony of working in the law to help better understand inner emotions and to create an environment that works more than one part of the brain.