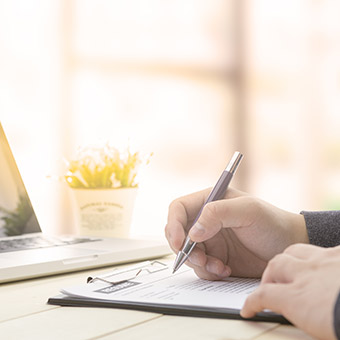 With a lack of clarity around the regulatory requirements of Tranche 2, we are often asked if our clients should familiarise themselves with offerings in the market to assist them in this journey – how can they be compliant?
Ultimately the responsibility for creating compliant processes and understanding regulatory requirements rest with the client, but third-party providers can help create the environment for robust risk management and identification management control, from planning your RegTech program to search, record data, monitor and report in line with requirements.
At a minimum, here are the key elements to building a successful KYC process:
1. Search
All new clients should go through an extensive search and verification of identity process during onboarding to ensure compliance from the very beginning.
2. Record
Data should be easily captured by individuals in one centralised space, so your risk and compliance team or consultants can access easily.
3. Dashboard
Establish a simple dashboard that shows a pass/fail for all clients so any individual in the business can see.
4. Monitor
Use monitoring tools to capture any change in the situation of your clients.
5. Report
Establish a robust reporting process that meets regulation requirements moving forward.
The more you can automate the system, the easier it is to manage with less time, cost and resources involved and less room for human error or oversight, particularly with ongoing monitoring requirements.
If you're interested in learning more about the AML/CTF Act in Australia and how Tranche 2 will impact local businesses, download our AML Expert eBook!