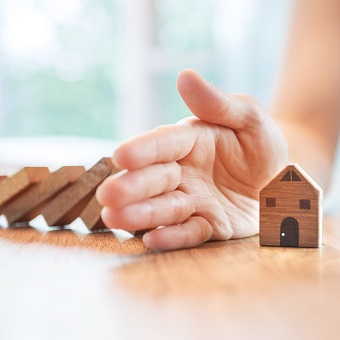 Conveyancing is not just changing the ownership on a Title. Conveyancers have a huge responsibility toward their clients and make a lot of judgment calls to ensure compliance throughout the conveyance, especially when it comes to preparing accurate information required to register Title amendments and disbursing large amounts of cash flows.
Conveyancing involves investigation into the sale of land contract on what is disclosed in the contract! What is registered on Title, easements, caveats and covenants, zonings for land, special conditions, locating drainage mains and service lines on the land etc. This involves specialized client counsel and communication.
But what about information not contained in the contract?
This is where the real "Red Flag issues" lurk!
So, I will outline five "Red Herrings" to try and prevent any Professional Indemnity Claims against your client files, improve the client experience and enhance your conveyancing risk management strategy:
1) Ice usage
Previous tenants/ owners smoking and manufacturing ICE inside the property. The fumes from this drugs are absorbed by the plaster and timber floors, over time these fumes are slowly emitted leading to sleeping issues, itching skin, depression and a general feeling of being unwell – affecting new owners/ renants!
How to handle: Conduct a meth test by a professional and investigate the previous history from neighbours and a Google search on ice use and address.
2) Stigmatism
Persons who have been murdered e.g. Seth Gonzales case in North Ryde where both the parents and sister were murdered and the property was placed on the market with no disclosure of the previous history. Other property stigmatism examples include rapes, supernatural activities, and brothel use.
How to handle: Suggest the purchasers enquire with neighbours as to the previous history and do a google search on the address and stigmatism types. It's up to the agent to disclose so you can check if they have made any disclosure to the purchasers or enquiries with the vendors.
3) Tree disputes
Has a neighbour engaged in legal action for proposed purchase to remove a tree and been granted a court order involving thousands of dollars against the property? This is most common with properties near the Harbor that are spoiling views and reducing property values.
How to handle: Make enquiries with the agent, vendor or purchaser and point out the potential issue to the client. Again, make a google search for tree orders
4) Special levies
Has a Large Special Levy been struck before exchange of contracts, and not disclosed by the vendor? The vendors are liable at settlement. If Special Levy is struck after exchange of contracts and not disclosed the purchasers are liable at settlement.
How to handle: Order the Section 184 Strata Levy Certificate and investigate the Special Levy Section of S184 document for the appointment dates for Special Levies, if any.
5) Defective cladding
Potentially a fire engulfs a building due to defective non-fire-resistant cladding attached to the outside structure. E.g.  Grenfell Fire in London.
How to handle: Questions for either purchaser(s) or vendor(s) -  Does the property's external surface contain cladding? If so, does the cladding comply with Australian Fire Rating Standards? If not, does the owner know whether the cladding has been reported to the NSW Cladding Taskforce Audit assessment? What strategy is in place to replace defective cladding and what are the potential future new replacements costs?
One last Risk Management tip to assist your practice - You cannot know everything about a file and what has not been disclosed, always consider or make it a practice to title insure every purchase file. This is what I call always acting in your client's interests.
If you'd like more details on conveyancing red flags, click here to watch my 'How to manage risk on conveyancing files webinar'.