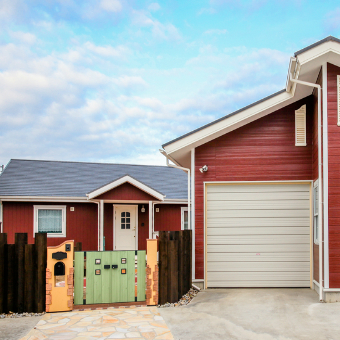 We sat down with Mark Groll, InfoTrack's Old System Searching Specialist and one of only three people in NSW who can do all aspects of Old System Searching to learn more about the process. Mark has been investigating NSW land titles for over 40 years and often liaises with the land titles office to make improvements to Old System Searching. His reports are regularly used in court and stored as evidence with the land titles office.
1.What kind of information can you find through Old Systems Searching?
In the past, investigations were mainly conducted for the sale, purchase or refinance of a property, in most cases investigating the title back 30 years' in time to identify a good commencing point. Unfortunately, these types of old system searches have decreased over the years as more properties have been converted to the Real Property Act Title even though it's risk not to do them.
Despite the decrease in certain types of Old Title searching, the need for investigating Old System Title has actually increased over the years, spurred by the following types of investigations.
Locating and identifying lands and terms and conditions of rights of way, easements and covenants that benefit or affect land, where the encumbrance may not have been carried forward to the current title. Some of these encumbrances have been found to be created in the 1800s.
Native Title and Aboriginal Land Claim investigation on the Old System, Real Property Act and Crown lands.
Ownership of roads and right of way covering all three land titles systems.
Dwelling for adjoining rural properties, usually under 100 acres in size.
Dating structures for heritage purposes.
Locating and dating structures for archaeological purposes.
Ownership of roads covering all three land title systems.
Searching from the original Crown Grants where the owner of land adjoining certain types of roads or a non-tidal water way are making a claim for ownership usually to the middle of the road or creek. This is search conducted for a rule called the Ad Medium Filum rule.
2. What other land searching services do you provide?
Site contamination searches.
Legal Access to and from properties.
Investigation of benefitting or affecting easements, rights of way or covenants, conducted on both Real Property Act lands as well as Old system lands.
Status of crown lands and searching of crown tenures.
3. How long does an Old System investigation take?
A standard search usually takes 1 day, but depending on the commencing point and the complexity it can take up to weeks or months. I spent 9 months working on a road ownership investigation for West Connex which involved determining whether cross roads were private, Crown or Council owned so that Roads and Maritime Services could get them into the public. One of the roads I investigated dated back to 1792.
4. What have been the biggest changes to Old System Searching in the past 40 years?
When I first started in 1977 it cost 25 cents for a copy of any document! Digitisation has definitely been the biggest change. Though some of the intricacies and integrity of data recording have dropped off, overall it has benefited everyone by providing the ability to search quicker. It's a 24/7 industry now with most of the processes electronic, but there are still a few manual processes.
5. What is the best part about working in Old System Searching?
I love that I never stop learning; there's always something new to discover and every search is a puzzle that requires slotting the jigsaw pieces together. I get to work with a variety of people including councils, solicitors, lawyers, RMS, environmental scientists, and archaeologists. I enjoy being able to provide results in an unbiased report; there are only one or two investigations that I haven't been able to solve in my 40 years of land investigation.