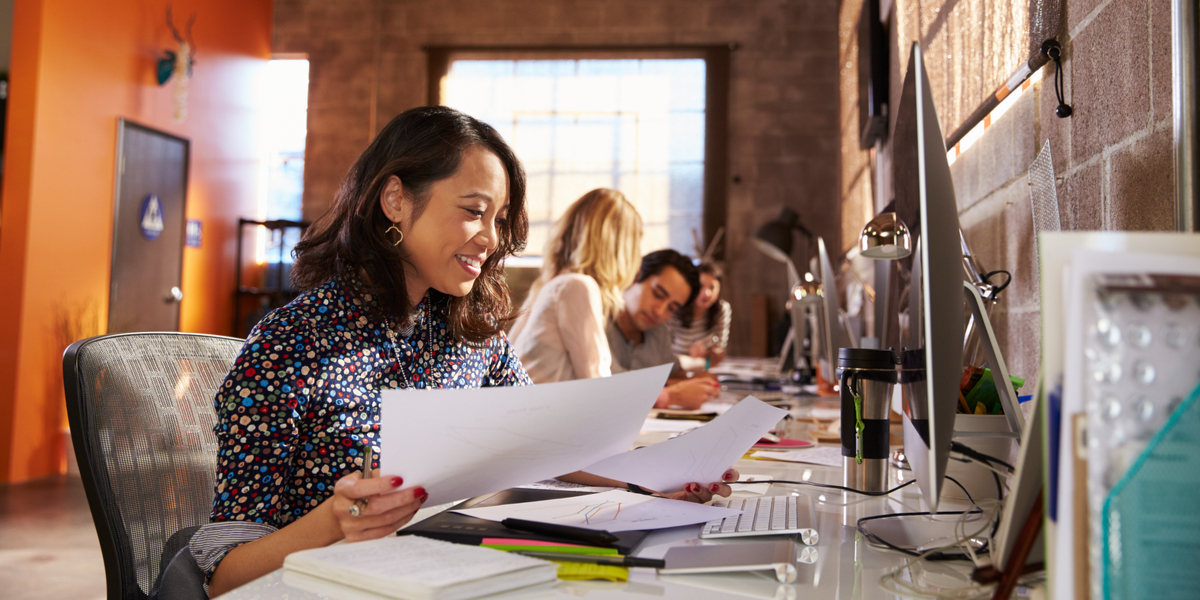 It's not surprising to hear that 48% of law firms can't get enough time away from business as usual to find ways to make their firm more efficient. As we begin the new year, now is the time to reassess how you are doing business and what you can do to increase efficiencies and enhance workplace culture.
It will be most useful to think about basic tasks that yourself and your colleagues complete each day that consume your time. For example, administration and paperwork. Here are 3 ways you can think innovatively to get ahead and grow your firm.
Equip your team with the right tools
Your team's skills are essential to business performance, but using the right tools to help them complete their roles each day is a huge help. Choosing the right software will make their work easier and translates to a streamlined workflow. InfoTrack integrates with over 30 different legal and conveyancing PMS' meaning no need for you to re-key data. Your search is then added directly back to your matter.
Improve employee skills with training
There are a lot of skills you can help your employees develop to improve their productivity. From simple training to become faster at completing tasks, to more involved training to expand a role or cater to an area of interest. Training greatly benefits both employers and employees. Proper training also leads to greater efficiency and productivity.
InfoTrack offers our clients complimentary product demonstrations. Simply reach out to your dedicated account manager. Anyone in your firm can receive training, it doesn't just have to be the account holder.
In addition, should you run into any trouble while using InfoTrack, our Helpdesk takes 35 seconds to answer your call. Over 84% of calls to our Helpdesk are resolved on first contact.
Focus on the future
When looking to enhance efficiencies and grow a strong workplace culture, it is important to look forward. Where do you want to grow your firm? While it can be useful looking into the past to fix mistakes, looking forward gives you a purpose, drive and vision for what lies in store for your firm. Looking towards the future can motivate your colleagues. When it comes to looking forward, developing a culture of innovation is a great way to involve your colleagues and have a strong future focus.
When developing a culture of innovation, it is important to encourage curiosity and freedom amongst people who think differently. Basically, cognitive diversity + curiosity + freedom = innovation. Being innovative allows your organisation to survive and grow rapidly and successfully. Simply put, innovation is about staying relevant.
We are in a time of unprecedented change. As a result, what may have helped an organisation be successful in the past, could potentially be the cause of their failure in the future. Companies need to adapt and evolve to meet the ever-changing needs of their clients.
In August 2019, InfoTrack was named in the Top 10 Most Innovative Companies by the Australian Financial Review and Boss Magazine. As the top legal technology company named, this cements InfoTrack's position at the forefront of legal technology, helping our clients.
Innovation serves several purposes; to set you apart from others and get your firm ahead of competitors. Innovation can help you save time and become more efficient, freeing you up to grow your firm further.
At InfoTrack, we pride ourselves on building the latest generation of software integration to help you increase efficiency. When you grow, we grow.
To start on your journey towards enhancing your workplace for more efficiency and increased productivity get started with InfoTrack. No subscription, pay per use.