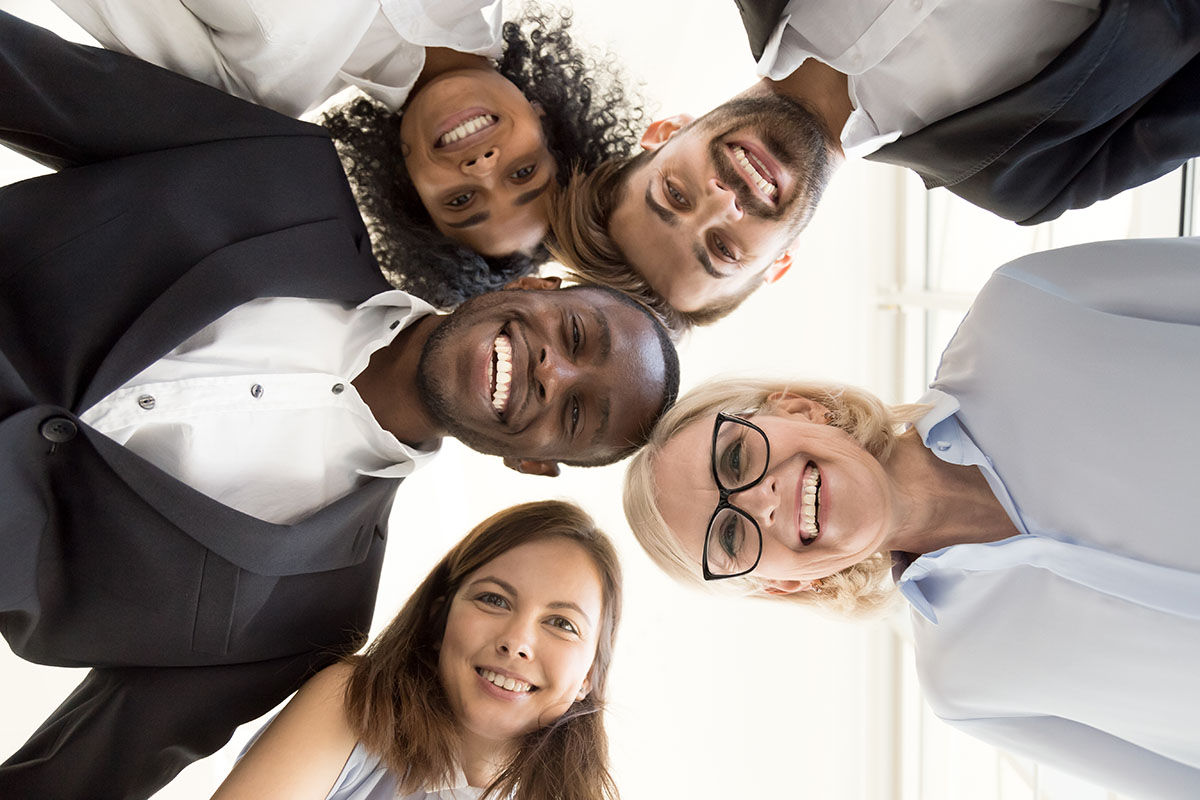 I've been part of the InfoTrack family coming up to 3.5 years, and what a whirlwind it's been! I joined InfoTrack because I saw something special in its unique culture and knew it would be a place that I would love coming into every day. A huge part of my role has been protecting that culture and its 'start-up' feel by removing the noise and keeping employees engaged. I see myself as the caretaker of the culture, not the manager because it's our employees who shape our culture and make InfoTrack such a great place to work. 
So how do you maximise employee engagement to achieve a healthy, high-performance culture?  Organisations with high employee engagement outperform those with low employee engagement by 202% (Business2Community). When you're in the bottom of the 9th inning with the winning runner on 3rd base, how do you ensure your staff will step up to the plate and deliver? 
By engaging with the three key areas; your employees' heads, their hearts and their hands. 
1) Engaging heads
Employees will only become engaged in your business if they buy in intellectually. There needs to be a clear understanding of what you do, why you're doing it, where you are going and what is expected. Creating well-aligned strategies will help you to achieve this. 
Have a clear Employee Value Proposition 
Creating an EVP allows your staff to have a clear understanding of how 'things are done' and allows for peer management. When creating an EVP, it's important that it is specific to your business and aligns with the message that is being put out to the market. 
Foster transparency 
At InfoTrack, we have a culture of accountability through the transparency of expectations – both output and behavioural. We run in thirds, so every four months our Executive Team meet to determine the new strategy and company Top 5 goals for the coming third. The new strategy is revealed to all staff company-wide, and all employees Top 5's filter down from there. 
Lead by example 
It's important to remember that your success depends on the success of your team. Therefore, you need to lead by example; walk the talk. You can't ask others to do what you are not prepared to do, they need to see the evidence. Having a flexible leadership style is also important here too, as employees are a diverse group who have unique motivations. If you're able to adapt your style to best suit theirs, your employees will respond better. 
2) Engaging hearts
In order for employees to be engaged with a business, there needs to be an emotional connection that aligns with their moral compass. 
Leave a legacy 
Strive to leave a legacy, not just an impression. Your employees are your biggest advocates and need to believe that you are invested in them as people, not just employees. 
Recognise and reward 
With InfoTrack being such a fast-paced company, it's vital that our employees are recognised for their hard work. Our employees are our strongest advocates, so it's important that they are well looked after. Managers give spot awards to employees who have gone above and beyond in their work, and we also have a peer recognition program, called iNominate so that our employees can recognise each other. 
Get to know your employees 
Having a genuine understanding of your employees is integral for positive work turnaround. Some ways in which we have achieved this at InfoTrack include: 
Employee Profiling Workshops: we recently ran a workshop where all our staff completed a DiSC assessment in order to determine their personal working style, as well as their colleagues' work styles. These half-day workshops involved employees engaging in discussion and analysis in the ways that they can interact with different work styles and how they can adapt themselves to better work with their peers.

 

 Walk n Talk Meetings: We encourage all Executives and Managers to conduct walk n talk meetings to promote a more relaxed and open environment for business and career discussion.

 

InfoMingle: This is an exciting initiative to provide an opportunity to support engagement and networking opportunities for the company. Similar to the "speed dating" concept, this employee engagement initiative allows individuals to ask and answer a range of questions to better know others in other areas of the business.
3) Engaging hands
Give your employees the tools and capability to deliver what is needed! 
Action feedback 
Every four months at InfoTrack, we run an employee engagement survey called People Pulse. Its purpose is to keep track of how our employees are feeling about their life at InfoTrack. It has a minimum participation rate of 70% and a consistent NPS of 60+. The feedback from these surveys is collated and discussed amongst managers so that they can confer with their individual teams and take action. 
Secure top talent fast 
We recently overhauled our recruitment and onboarding process to improve recruitment times to a 7-day service level agreement for more efficient and effective hiring. This demonstrates to all potential employees that we work in a fast-paced, energetic environment! 
Employee engagement is at the core of any good culture, and it's something that you have to constantly cultivate so that when you're in the bottom of the 9th inning with the winning runner at 3rd, you will have an entire dugout full of employees with bats in hand, screaming "Put me in coach, I'm ready to set up to the plate". 
These are just some of the ways you can maximise employee engagement for your company. If you're interested in our blog, be sure to subscribe!