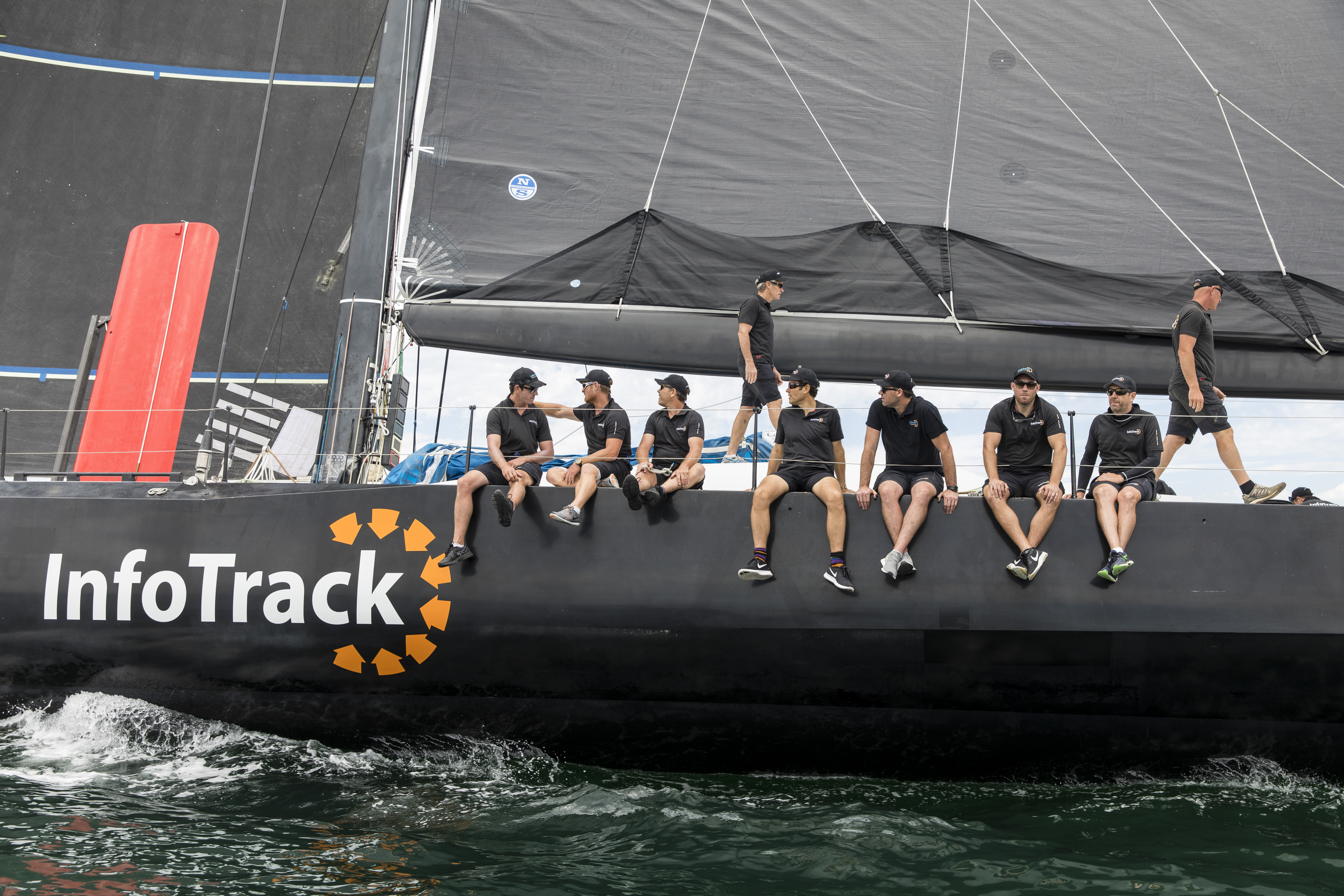 Image Credit: Andrea Francolini
One of five SuperMaxi's competing in this year's race, InfoTrack will again be chasing line honours in 2019. Continuing to defy her critics, InfoTrack lives up to the values of the legal technology innovator of the same name by being agile, fast-moving, a risk taker and ahead of the crowd.
Composed of some of the world's most sought-after ocean racers, the crew has sailed 138 Sydney to Hobart's between them. The 2019 crew will be made of Sydney to Hobart veterans, including current course record holders as well as Sydney to Hobart first timers.
This year's first timers include Kristy Bullock, Head of Products, Denis Niclair, General Manager: Major Accounts and Josh Bicknell Northern Sales Leader. For these first timers, this is a great opportunity to prove they can do something they never thought about doing. The thrill and experience of Sydney to Hobart will definitely be a marker in their careers.
Please check out our crew profiles and wish them the best of luck!