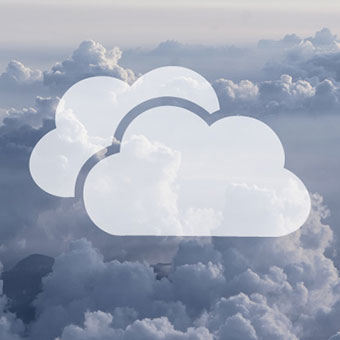 According to the recent InfoTrack/IPS Legal IT Survey of legal professionals across Australia, 2017 is the year of the Cloud. There's an increasing preference toward Cloud-based solutions in the legal industry with 2/3 firms surveyed already having a business-approved Cloud strategy in place, 97% considering key Cloud-based or SaaS platforms and 58% recognising the Cloud as being a game-changer.
With so much focus on the Cloud I recently recorded a podcast with Patrick Ng, Principal Consultant at InPlace Solutions and former IT Director of Maddocks to learn about the current state of Cloud technology in the legal market. Patrick and his colleagues have extensive experience as senior executives in top tier legal firms and conduct the annual Australian Legal CIO Survey so they're in prime position to give insight into legal tech trends.
Here are the top things I took away from my time with Patrick:
1) The biggest barrier to implementation remains adoption by professionals
Despite productivity ranking as the top priority for firms for the second year in a row, the greatest challenge remaining for successful implementation of technology is adoption by lawyers. The profession is recognising the need for new technology in order to increase productivity but there's a kind of choice inertia. People are being bombarded from all angles with conflicting messages – work harder, spend more time at home, buy this software, buy that app, etc. Lawyers are finding it a bit overwhelming to prioritise and often end up sticking to what they know.
2) Good Cloud solutions need to be flexible
The main benefits the Cloud provide are mobility, collaboration and business continuity. In order to do this, good Cloud services need to create an open ecosystem to allow for integration with other Cloud providers and continuous evolution. Your service needs to be scalable to meet changing client demands and growing computing needs while providing flexibility to customise features to the specific requirements of your firm.
3) Firms are beginning to recognise that cloud providers do data sovereignty better
The previous InfoTrack/IPS survey highlighted that data sovereignty was a major concern for firms in relation to Cloud services, but these fears are rapidly dissipating as firms have seen Cloud providers respond in a sophisticated manner. This year, 60% of firms were happy with security offered by Cloud providers and confident in their capabilities. Firms generally aren't specialists at providing data sovereignty – it's hard for them to manage security themselves and they're recognising that many of the providers do it better.
4) The key to successful implementation is customisation
It's important to develop a Cloud strategy that will underpin your firm's transition – you need to be self-aware and thoroughly consider the best approach for your firm. You'll know what works internally for your firm and will have the best understanding of how to move processes to the Cloud. The transition will vary from business to business, just make sure you come up with a plan and action it at a pace that best meets your needs.
5) Time-saving technology is a priority
Online client collaboration solutions, ecommerce tools and workflow tools are all in high demand for 2017 especially in high volume areas such as insurance, mortgage and property development. Firms are looking to automate in that space because of the high volume, repetitive nature of the practice – competition is very severe and the time savings provide an obvious competitive advantage.
Mobile working environments are increasingly popular as professionals seek to practice wherever they are. There are still a lot of interesting possibilities in this space especially with enterprise mobility and the idea of integrating various devices across a singular interface – essentially a virtual office that you can take anywhere.
If you'd like to listen to the full podcast with Patrick, you can listen to it here.