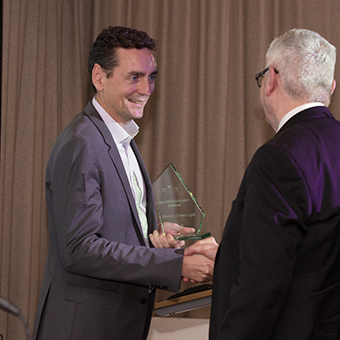 Last week I had the pleasure of hosting InfoTrack's second annual InfoTrack Client Centricity Awards to recognise excellence in client services and customer experience in the legal and accounting industries. It was an amazing night with firms from across the country attending to see who would come out on top. We started these awards because we believe client centricity is vital to the success of any business and we wanted to recognise firms who are finding innovative ways to improve the client experience.
There were so many incredible submissions this year and all the finalists are truly dedicated to their clients and have implemented creative and unique initiatives to improve client experience. I'd like to congratulate all the nominees; it was very tough picking just one winner for each category, but this year's winners really exemplified what it means to be 'client centric'. They live and breathe the customer and their needs and ensure that the client is at the core of their business decisions.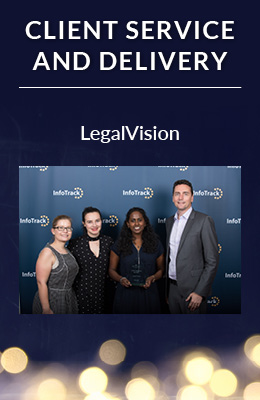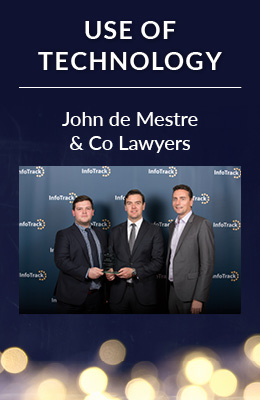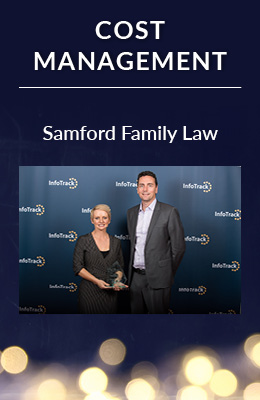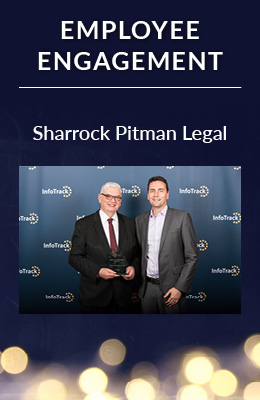 LegalVision
The online law firm have taken the award for Client Service and Delivery for the second year running! After learning in a CXINLAW Australia report that client sentiment towards legal service providers was unfriendly and unresponsive, LegalVision made it their responsibility to transform how clients interact with their legal services provider.
By scoping out their client's legal needs, providing a fixed-fee quote and keeping clients well-informed throughout the process, LegalVision have made their unwavering commitment to their client experience clear. And it doesn't stop there! In order to continue to strive towards being #1, LegalVision collect and action feedback from every single client.
John de Mestre & Co Lawyers
By using electronic contract software, John de Mestre & Co Lawyers are now selling properties faster than ever before. Sending an emailed 'read only' link to real estate agents allowed John de Mestre clients to review the real-time status of the signing of a contract and receive notification when the exchange had taken place. This contemporary approach to electronic conveyancing has enhanced John de Mestre's client's involvement with their sales and ensured collaboration between all parties involved.
Samford Family Law
The family law firm have won the Cost Management category for its transparency in legal costs. By offering all work at a fixed fee that is paid upfront, Samford Family Law are able to focus on doing their substantive work while clients can appreciate that they are getting the help they need without having to worry about hidden costs.
Sharrock Pitman Legal
The high-performing, vibrant workplace culture Sharrock Pitman Legal is enhanced by four key charters; client care, team care, leadership care and community care. In addition, the company offers a range of excellent initiatives including biennial retreats, celebratory lunches, recognition rewards and engaging and challenging work. The flat-tier structure of Sharrock Pitman Legal means that all ideas are sought after and reward is given for great ideas.
We hope everyone enjoyed the Awards night as much as we did! We look forward to seeing what next year brings!